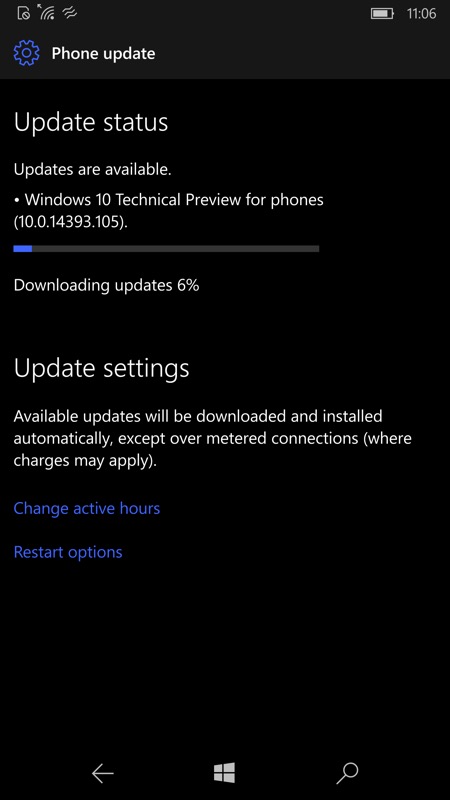 There's no 100% official changelog for 14393 build 105 on Mobile as I write this (though the universal points below probably apply), so I'll just hammer it myself and see if there are less glitches - you all know my favourite gripes!
Improved reliability of Microsoft Edge, File Server, Windows kernel, Microsoft Store.
Improved performance for the speed of purchasing Store apps.
Improved battery life of wearable devices (such as the Microsoft Band) while Bluetooth is connected and idle.
Addressed issue with incorrect character mapping between Japanese and Unicode for the question mark (?) symbol.
Improved support for new near-field communication (NFC) chips for Windows 10 Mobile.
Addressed issue with game or app audio not resuming after ending a call on Windows 10 Mobile.
Addressed additional issues with compatibility, Remote Desktop, BitLocker, PowerShell, Direct3D, networking policies, Dynamic Access Control (DAC) rules, Microsoft Edge, Connected Standby, mobile device management (MDM), printing, and Cortana.
Shout if this is better or worse for you too.
The Fast and Slow rings are (or about to be, in the latter case) somewhat unstable given that they're running the next major branch and that this is quite early days. If this is your main smartphone then definitely stick to this, the 'Release Preview' ring.
As usual, these builds are available to anyone with a compatible device (think Lumias 550, 650, 950 or those upgraded official, according to my original chart).