Update: the original product has been tweaked by Tronsmart since the review - it now has slightly less capacity but does come with an extra C-to-C cable. The reasons for this ere given as 'issues with the component supply chain'. Which is fair enough, even though the capacity drop is a little unfortunate.
_________________________________________________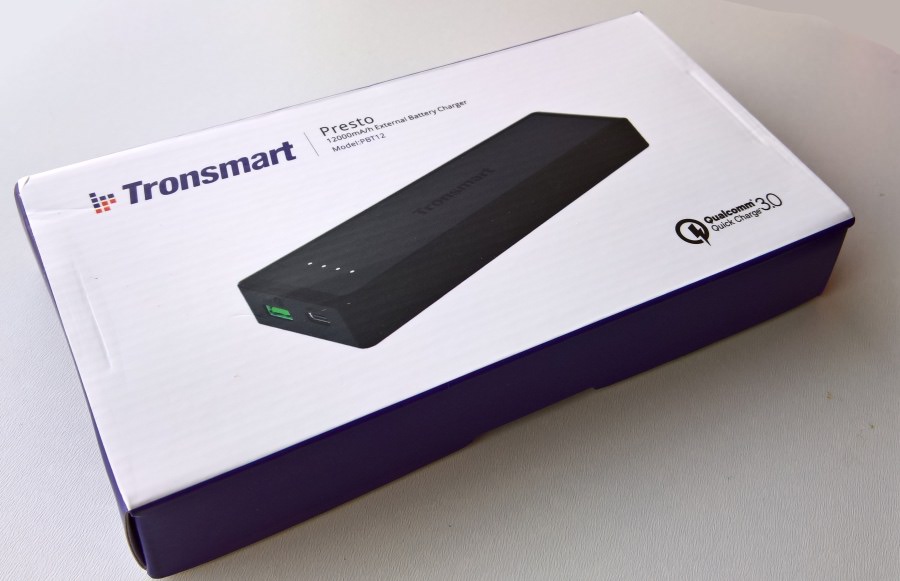 There's a nod to the past, as you might expect, a degree of compatibility, by virtue of a USB Type A port too, though even this is jazzed up, with the same 3A at 5V output plus (up to) Quick Charge 3.0 conformance. Of course, you can plug in an 'old' Type A to microUSB cable here and get charging rates at much less than these cutting edge speeds. But in general this is as close to 'living in the future' as we're likely to get for power banks for a while yet. (The next stage will be all 'Type C', but that's asking a lot of your other gear and probably won't happen until 2018 or beyond.)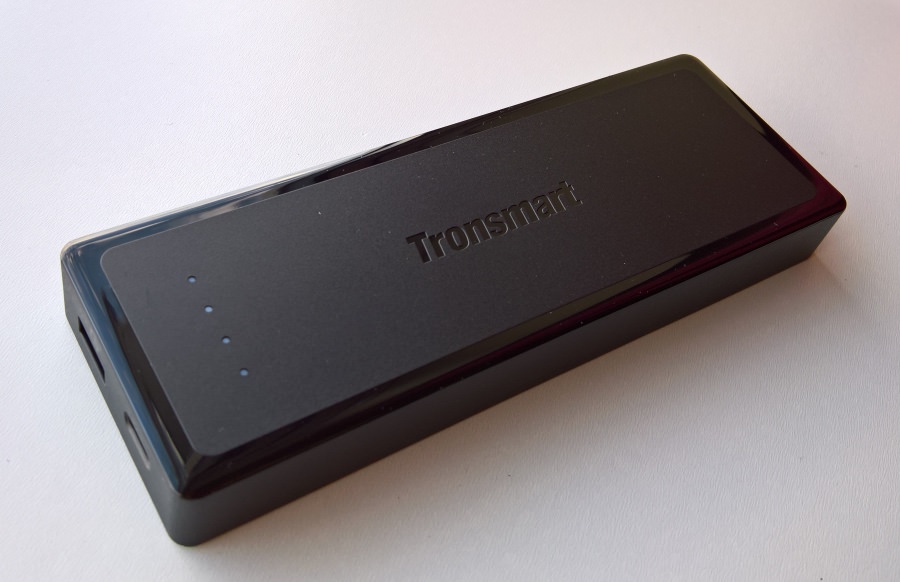 The Presto 12000mAh power bank is formed in tough black plastic and slim enough to fit in any jacket pocket (though it would weigh it down a bit!) The traditional four LEDs light up on top to show charge (and charging) state and there's a power button (far side, unseen, above) to kick off charging.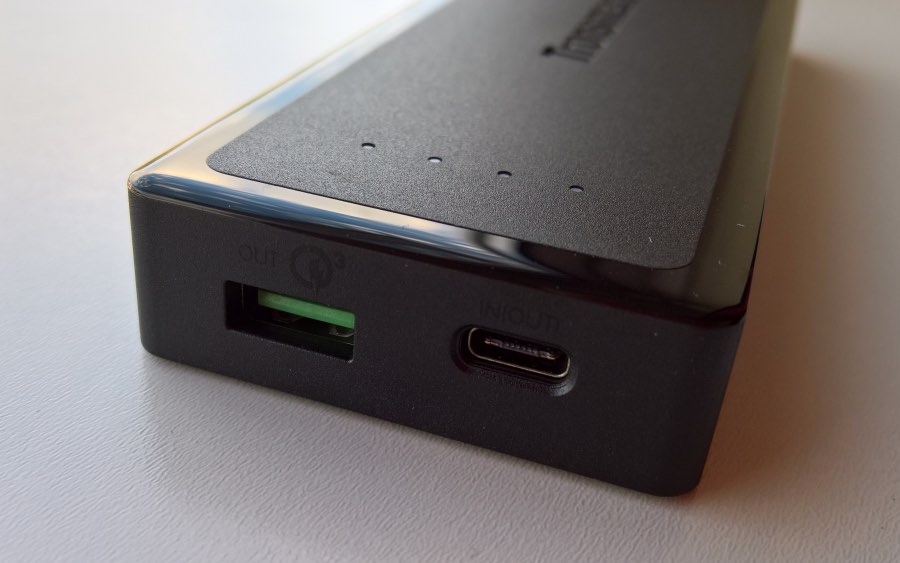 Down at the business end, there's the traditional green USB Type A port, indicating Quick Charge 3.0 compatibility - I tested this with QC 3.0 devices and also with some old microUSB smartphones, via a cable of my own, and they charged fine.
The USB Type C port is interesting and the way to go, though even Tronsmart ships a traditional Type A-to-Type C cable in the box, not being quite confident enough that all users would have an all-Type C layout... yet.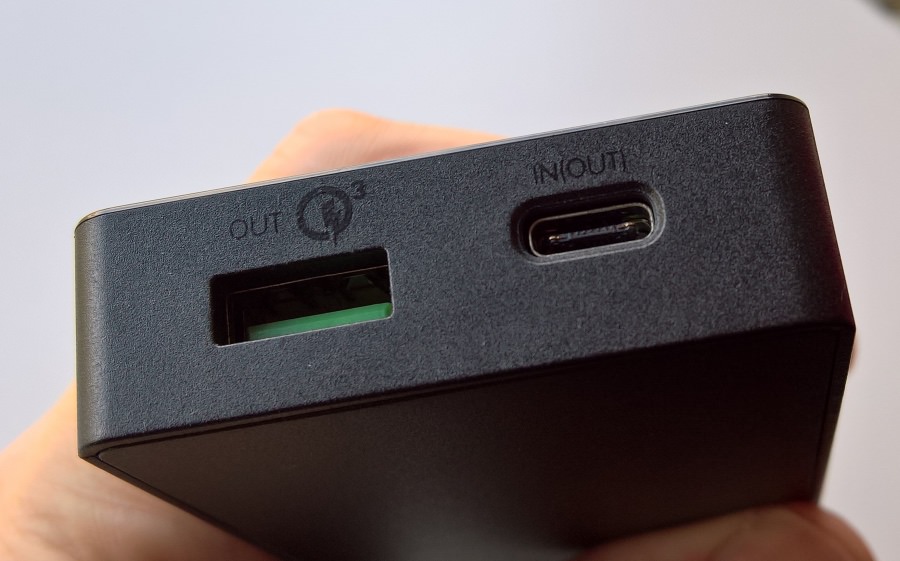 Every power bank I get in seems sleeker, more capacious, smarter and even cheaper than its predecessors. And thus becomes my favourite! Compare this to the banks we had five years ago and this sort of accessory would have seemed like science fiction.
This is currently about £20 on Amazon UK here, which sounds like good value considering the 'smarts' inside.
PS. I should mention that I get lots of requests to review these accessories, but I only accept those which I feel push the technology forward in some way.