From the Store description:
The best third-party 9GAG app designed exclusively for Windows 10 Universal to lol, kill time and make new friends all around the world.

Access millions of funny pictures, reaction GIFs, WTF, gaming, anime & manga, cosplay, cute animals, dogs & cats, memes… and viral videos when you have nothing to do. Discover exciting funny pet videos, hilarious ads, mind-blowing covers of hit songs, wicked animations, amazing new products, tips, tricks and how-to in a never ending streams.

Sign in your 9GAG account and manage your posts and activities.
Comments and replies with awesome GIF library that would definitely crack you up.
Unstoppable hilarious videos, upvote or downvote them!
Keep yourself happy by discovering funny posts on 9GAG
Make your friends laugh by sharing hilarious posts on 9GAG
Upload a post from camera roll, URL or make your own meme.
Download photos & videos.
Here's 'Perfect 9GAG' in action: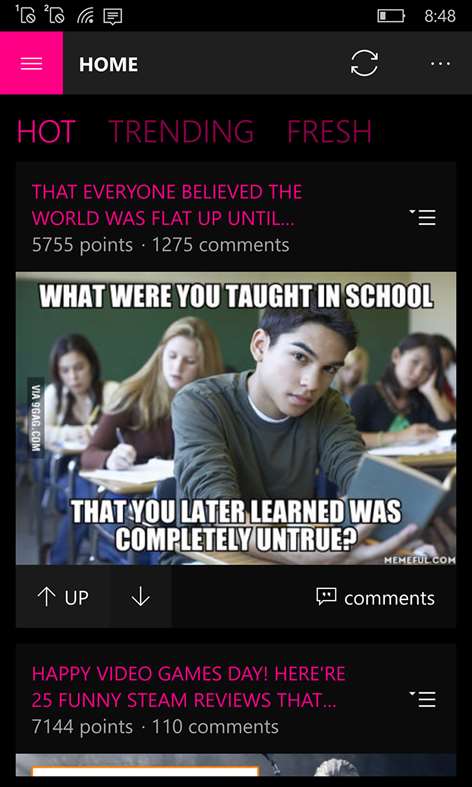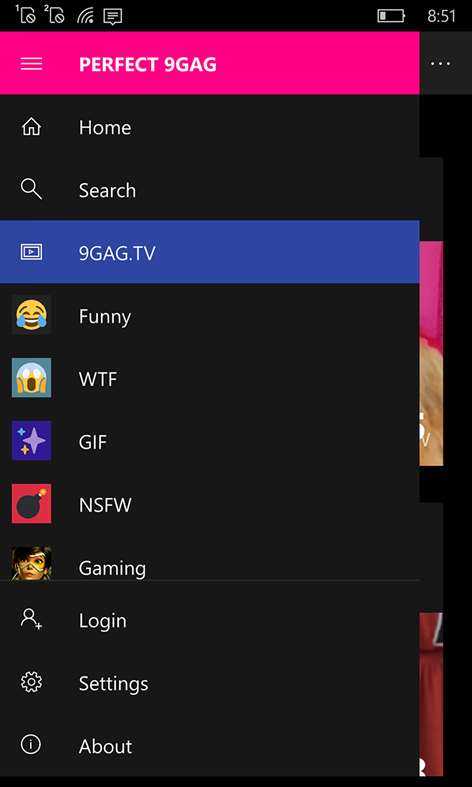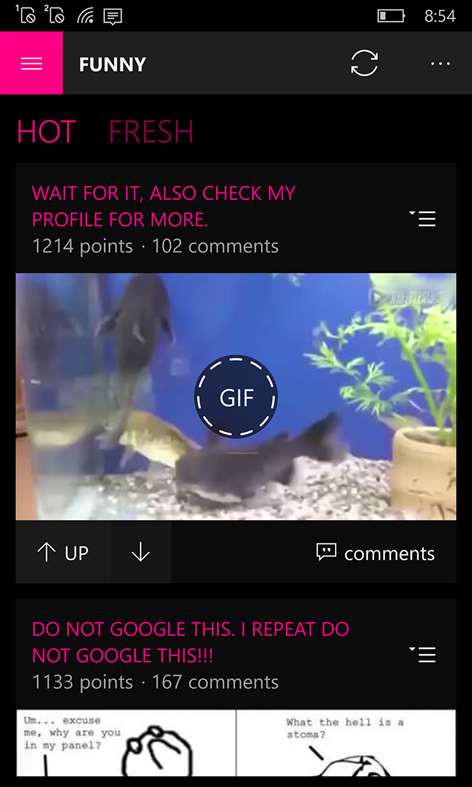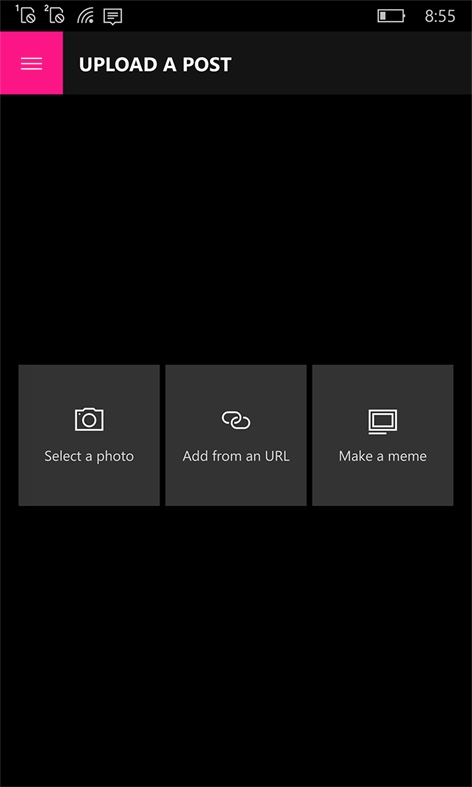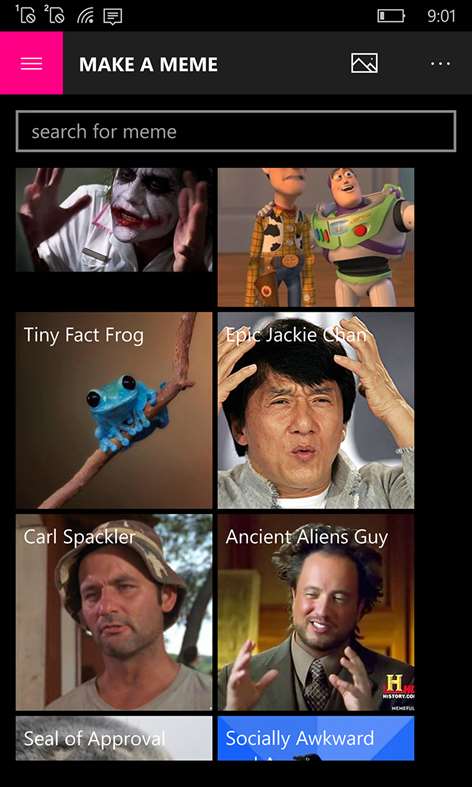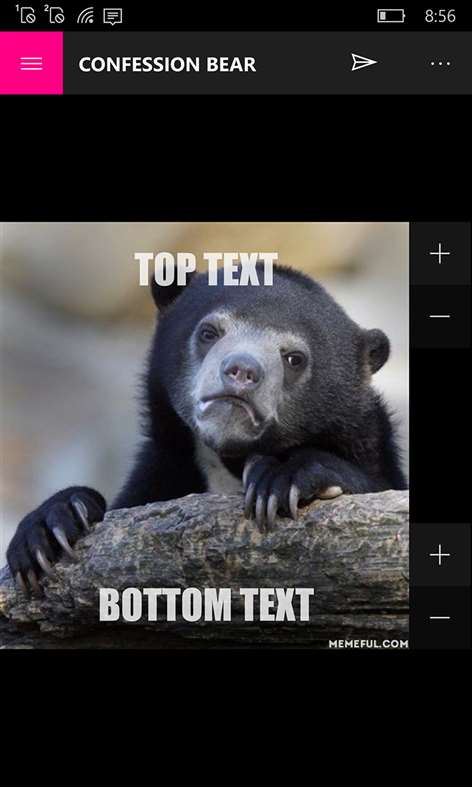 You can grab Perfect 9GAG here in the Store. It's free, too, so download and enjoy. Being a UWP app, this will also work on your Windows 10 tablet and laptop/desktop. And probably via Continuum, though I haven't tried it (yet).