From the Store entry:
Say "Hello" to the Windows Phone port of the legendary first person shooter by the Id Software called "Doom"! This "reincarnation" of the classic PC game is based on the open source implementation called PrBoom but have some unique features.

Trial version has just one limitation - you can play a "FreeDoom" mod only (freeware wad file created by enthusiasts); to play original "Doom" or "Doom 2" wads (or any other PrBoom-compatible mods) you need to purchase a full version of game.
You'll know the game, hopefully, at least if you're over about 35, Doom rewrite the rules of how immersive computer games could be. Here's D00M in action on a Lumia 950: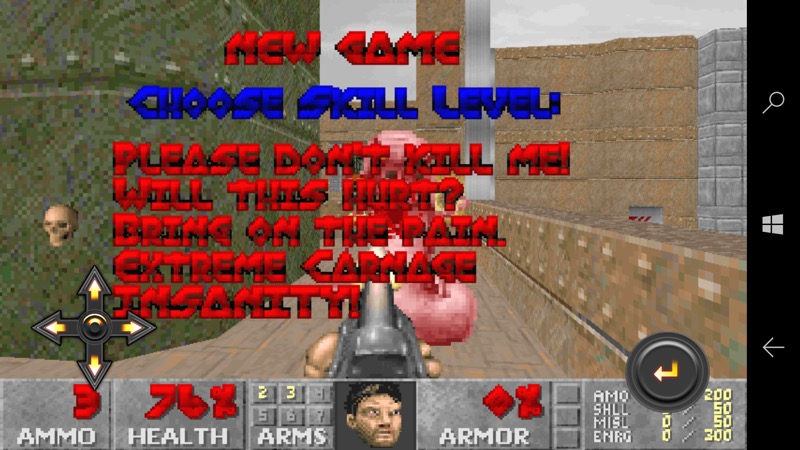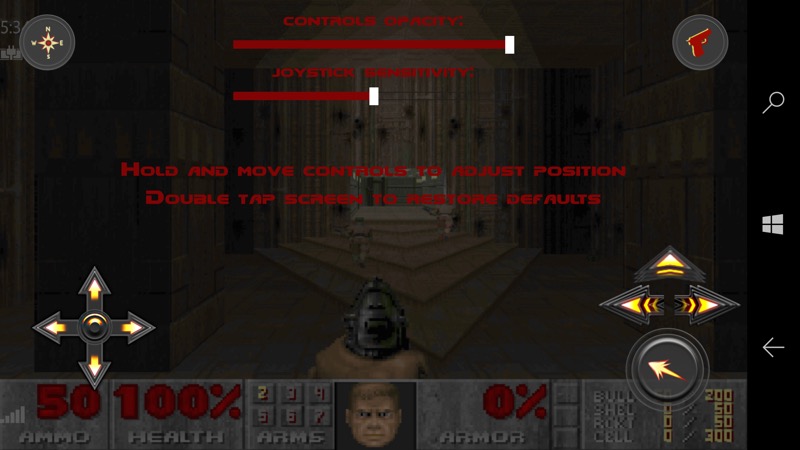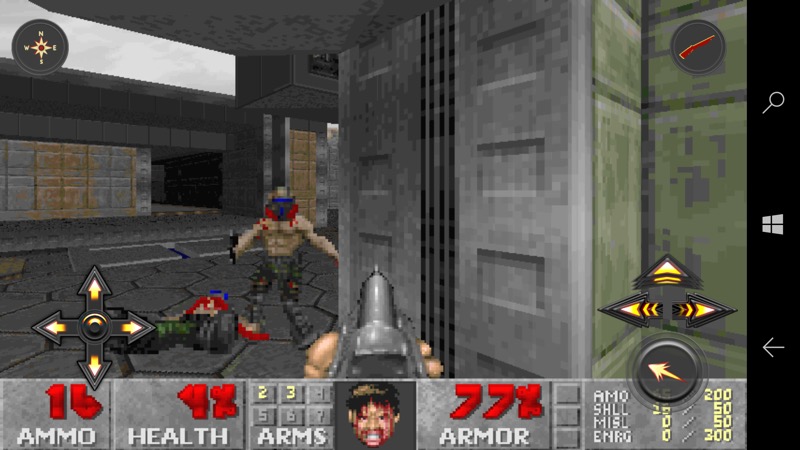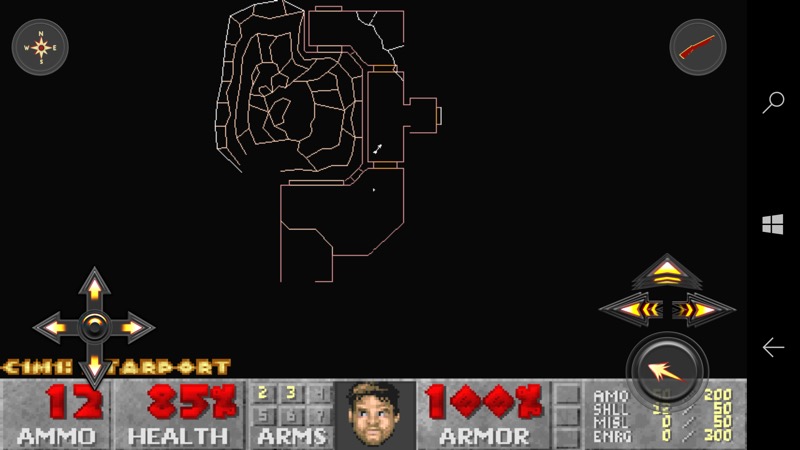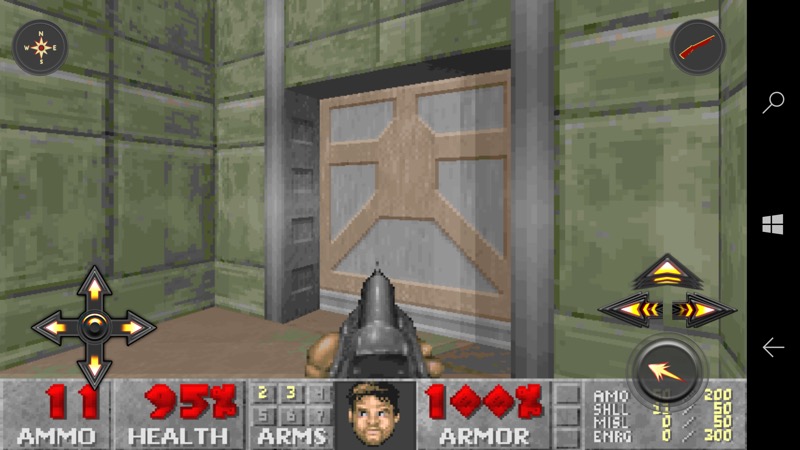 You can grab D00M here in the Store as a free trial (referring to all the free levels). I'd welcome data points as to how far you get - I must be completely useless as I couldn't even open the very first internal door. Or is this a bug?