From the minimalist (and dodgy English, ironically, given the app's purpose) Store description:
If you look for an application, that will help you to receive a dream job, CV Sampler - is what you need! It contains a lot of templates that will allocate you from others potential employees.

CV Sampler - suggest wide choose of templates for any taste and professional level, that will definitely interest your employer.
Essentially then, CV Sampler is a UWP browser that gives you access to a hundred or so (mostly) well designed one-page Curriculum Vitae documents, all stored online. It's not clear who created them all, by the way. If it was the developer then I'd have expected some way of monetising this currently free application. Update: this application is now £2.29 in the UK Store, so it seems that being 'free' was a limited time offer.
Here's CV Sampler in action, with my comments and caveats (and no, I don't know why this application screenshots with a blank status bar at the top!):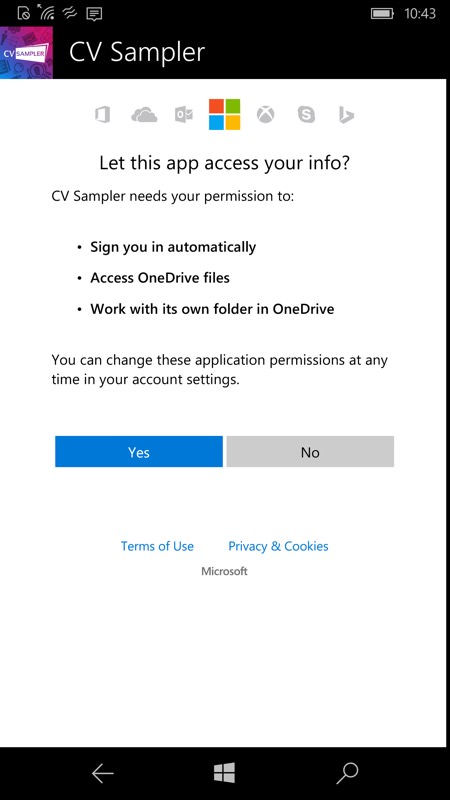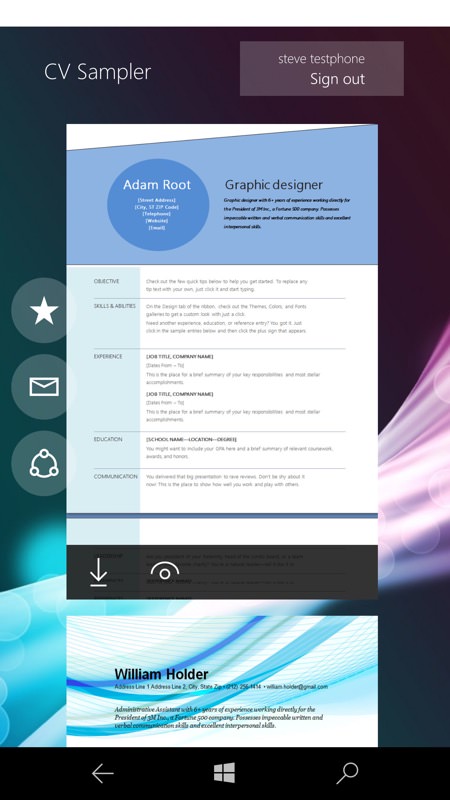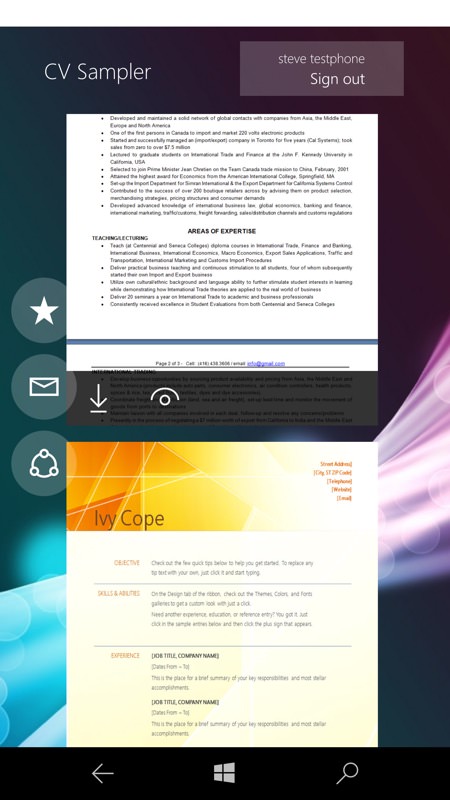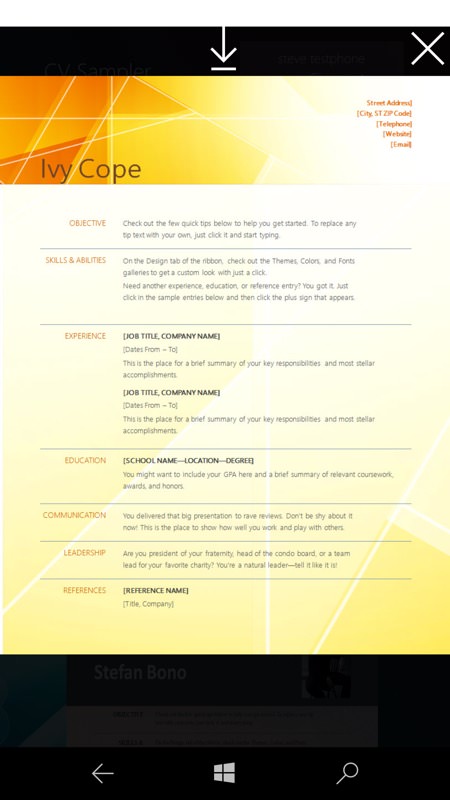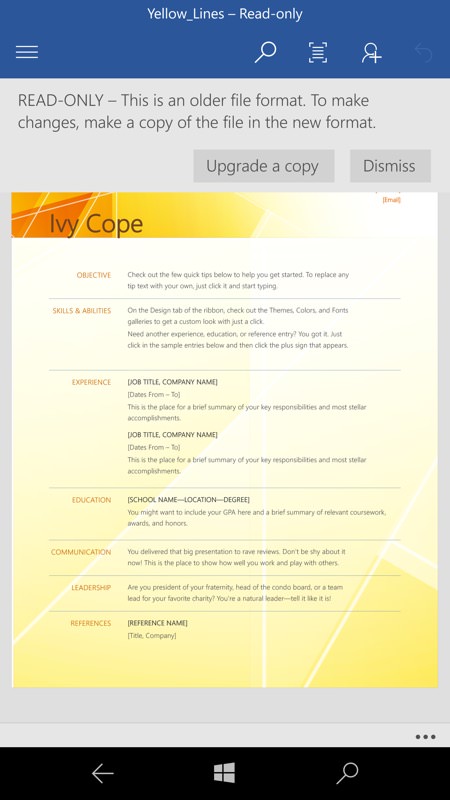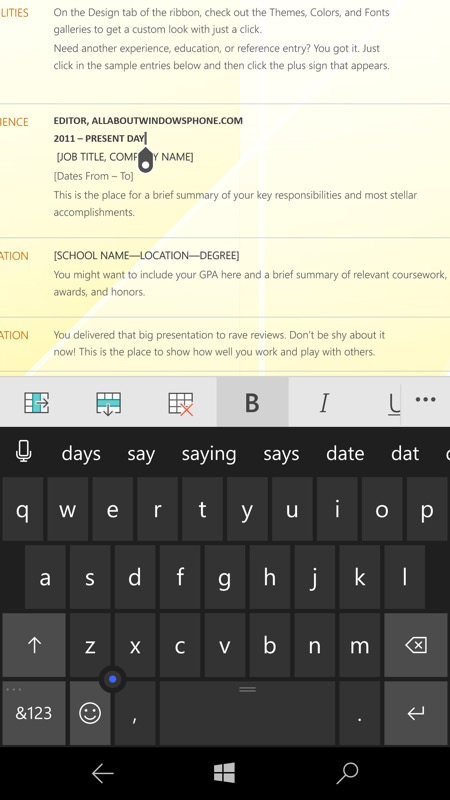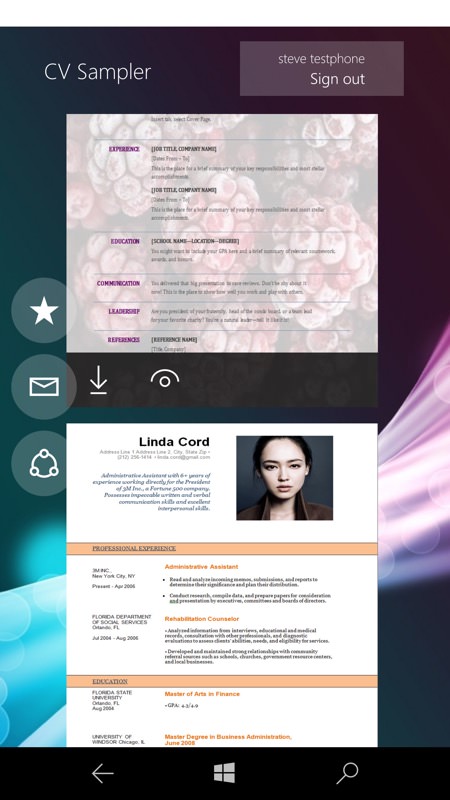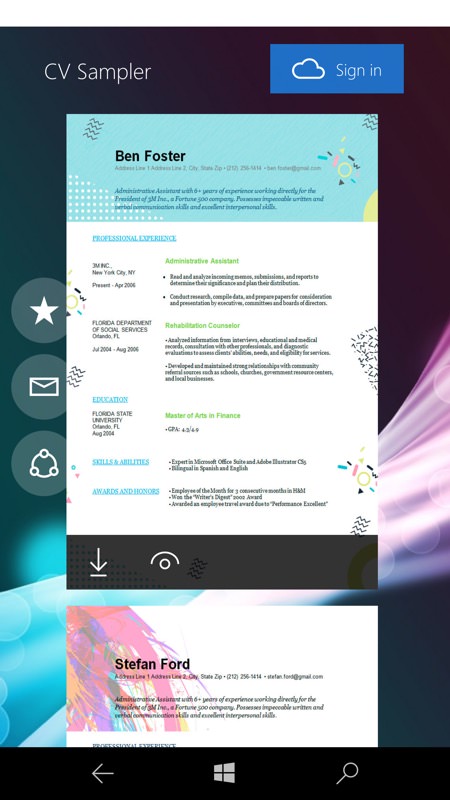 The insistence, on Mobile of having to (effectively) work on a copy of each template is a little confusing. I can only think that the CV templates date from a few years ago, which is why they're in an older Office format? I can understand using an older Word format for standalone templates, to be compatible with a wider range of editing applications, but, given that this is coded to work with Word, I'd have expected a little more currency.
Good to see another potentially useful UWP anyway, even if it's more at home on the PC form factor.