From the Store description:
One of the best stopwatch for Windows Phone!

Counted laps, measure time to within milliseconds!
Original animation and interface design
Do not drain the battery much
No ads
If you accidentally close the Stopwatch Elite, he will continue to work with almost no battery energy costs!
Here's Stopwatch Elite in action: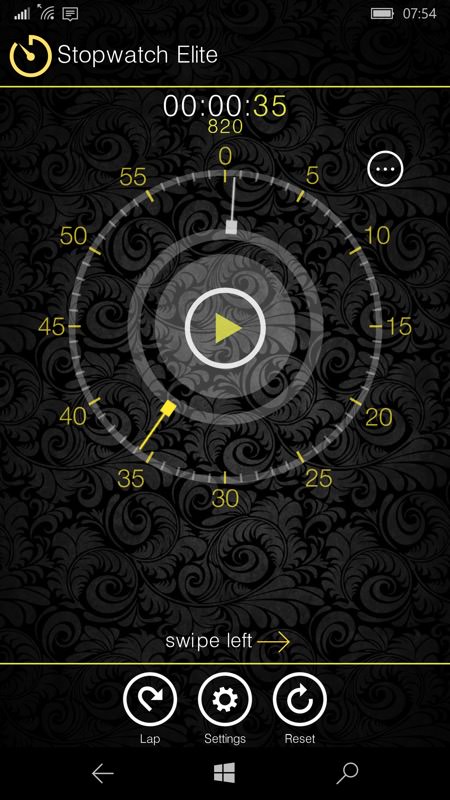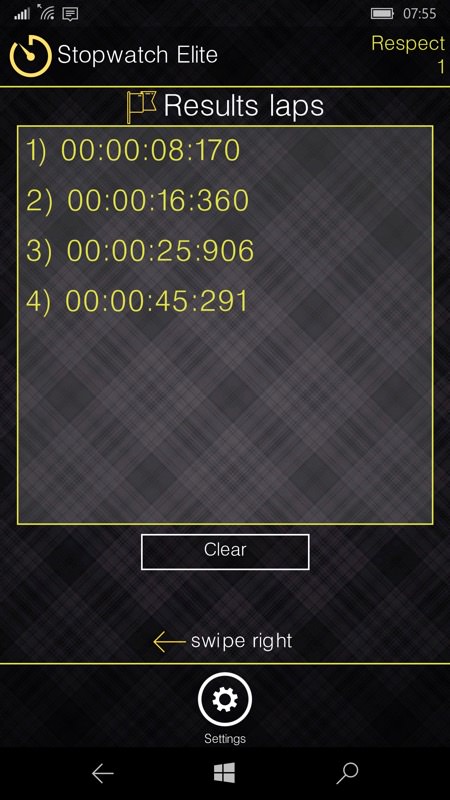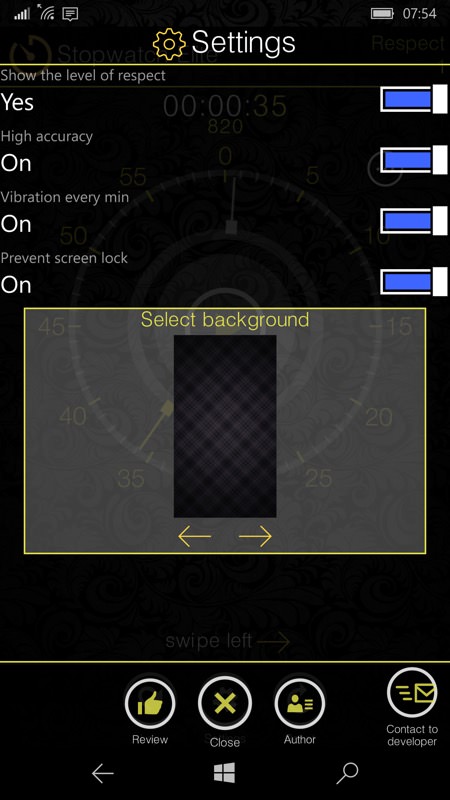 Resolutely created in the Windows Phone 8.1 era, I'd like to see the settings in Stopwatch Elite explained better - and I'd like to see the developer attempt a UWP app version.
You can buy Stopwatch Elite in the Store here at just over £1 in the UK.