Thus, clearly, the launch isn't 100% formal yet. We'd hoped that there would be a mention at today's Microsoft Windows/PC event in New York, but it seems that the phone isn't quite ready yet.
The Idol 4S with Windows 10 has:
5.5" 1080p 2.5D AMOLED screen
Snapdragon 820 chipset
4GB RAM
64GB expandable storage
21MP main camera with phase-detection AF
8MP FFC
JBL-branded front-facing stereo speakers
USB Type C connectivity
(obviously) Windows 10 Mobile Anniversary Update with Continuum support
Good to see, I loved the Idol 4 on Android and the 4S is larger and better all round - add in W10M and throw in a free VR visor and what's not to love?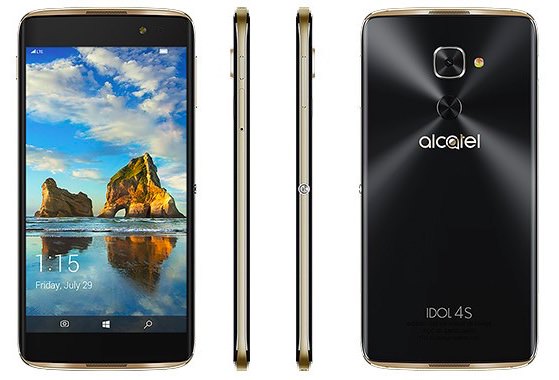 The six million dollar question, of course, is whether this will see a wider release across the world. Although, in these days of virtual toolbars and software-only controls, it's relatively easy to swap out operating systems, one would have to imagine that there are other optimisations and tweaks for Windows 10 Mobile, not least all the VR software and demos that are needed - surely all this wasn't done just for one network in one country?
I'd therefore expect to see some networks in Europe and elsewhere also pick up the Idol 4S with Windows 10 in due course. If there's a SIM-free version, it'll be on Amazon or similar, I suspect. (And, of course, we have no idea on pricing should that happen!)