From the Store description:
Welcome to the new HMRC mobile app. It's just the start of a great new product that will give you instant and secure access to your HMRC account whenever you need it. We're regularly adding new features, but you can already use this app to:

Check your next tax credits payment date
View your personal tax account
Track forms you've sent to HMRC
Read messages and latest news from HMRC online.

You'll need an HMRC account to log in - you can set one up in the app if you don't already have one.

We're working on improving the app's tax calculator, so we've temporarily removed it. Once it's finished we'll put it back, but until then you can still access it by visiting www.gov.uk/hmrc and searching 'calculator'. If you'd like to use a service that's not yet available on the app, you can do this at www.gov.uk/hmrc
Here's a brief walkthrough (not that there's that much to see!):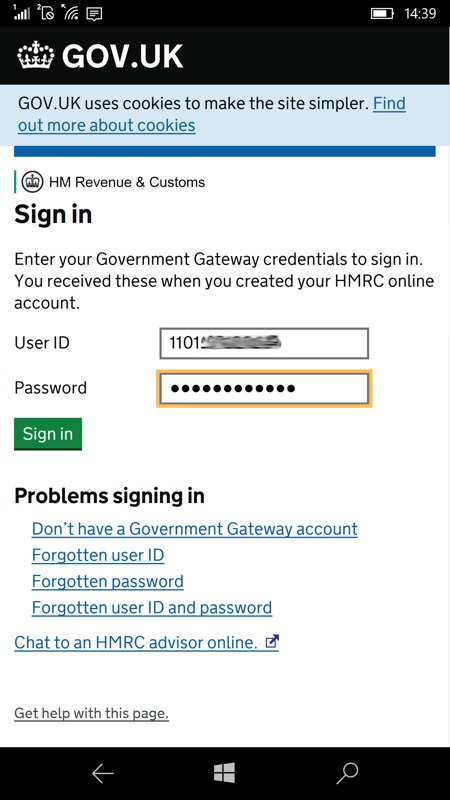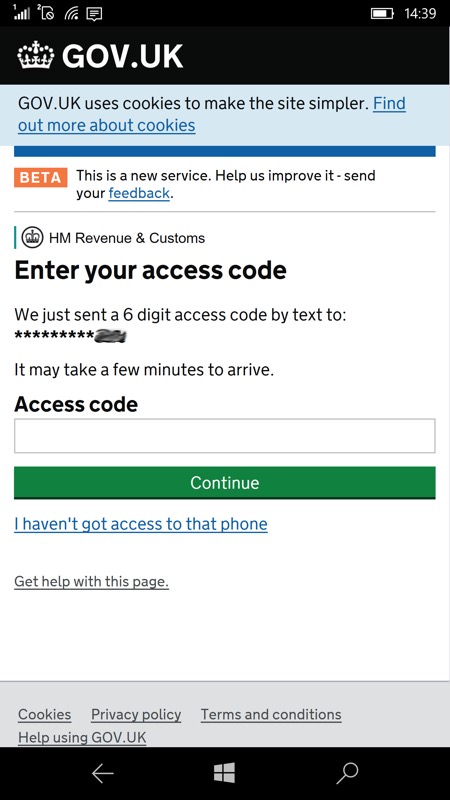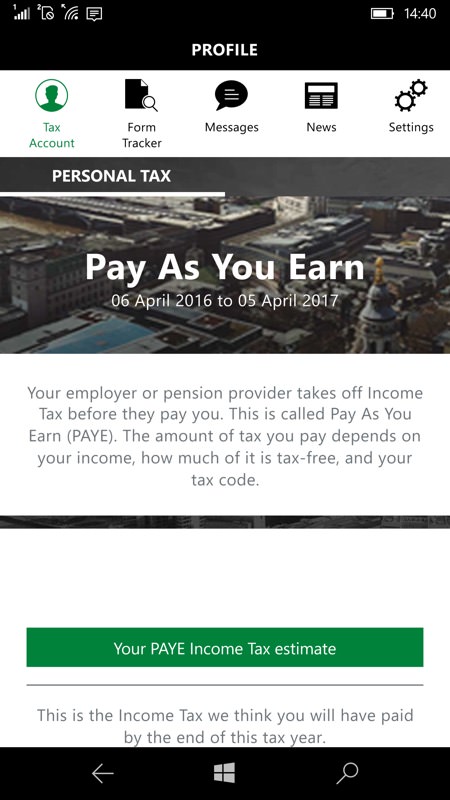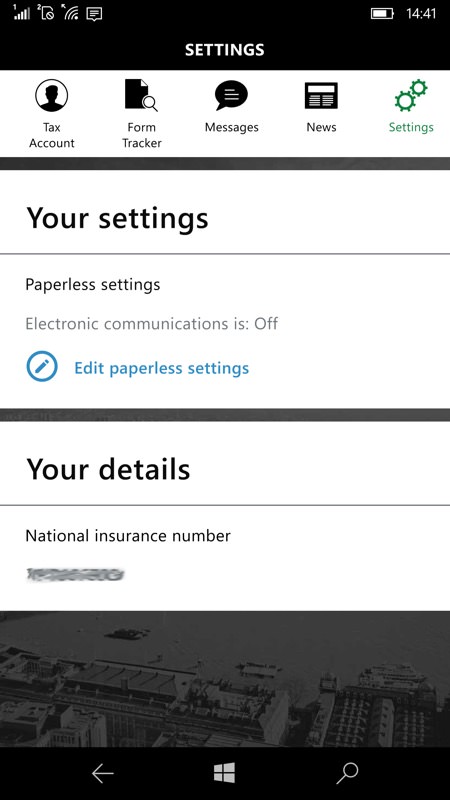 Scrolling around the panes of information (such as they are) in the app, it's very evident that this is mobile web HTML5 content being rendered within the UWP app. And there's nothing wrong with that, intrinsically, as long as the app maintains the benefits of being its own application, i.e. keeping you logged in. And, one day, interacting with other applications and even notifying you of things, e.g. time to pay your tax bill or (electronically) file your return.

You can grab the HMRC UWP app here in the Store. Let's hope it continues to improve.