New on the '...' menu is 'Suggest change', replacing the old 'Send feedback' - as it happens the latter is still there, but two more specific options are pushed up on a little pop-up menu: 'A place is missing' and 'The map isn't accurate'.
I had two corrections to add/make in my own area, here's a quick walkthrough: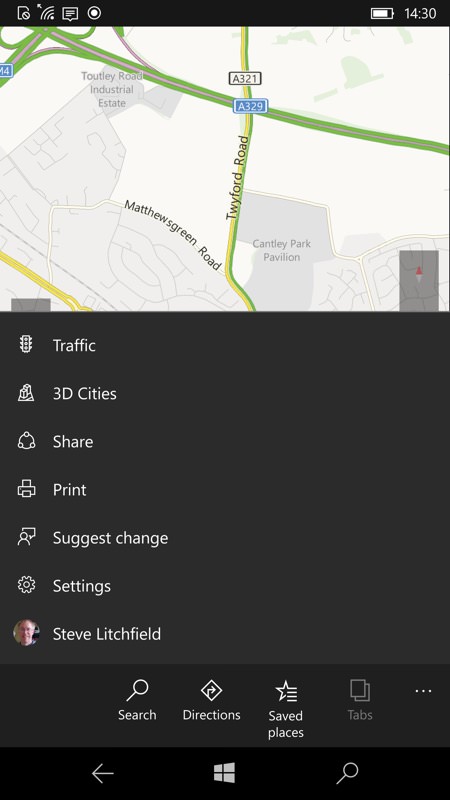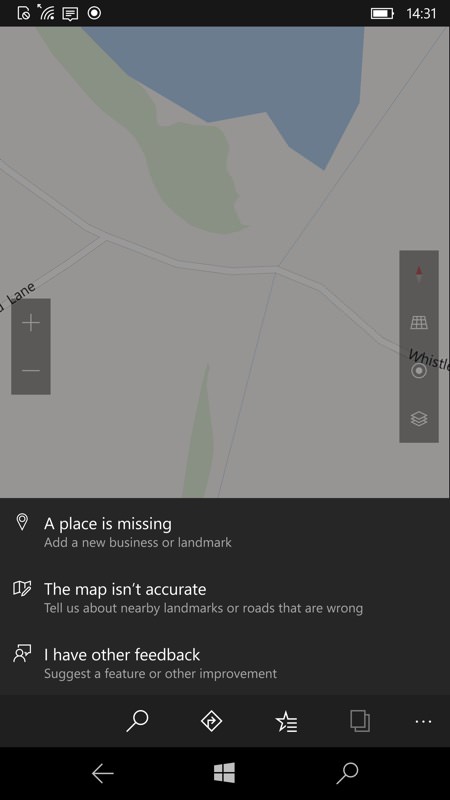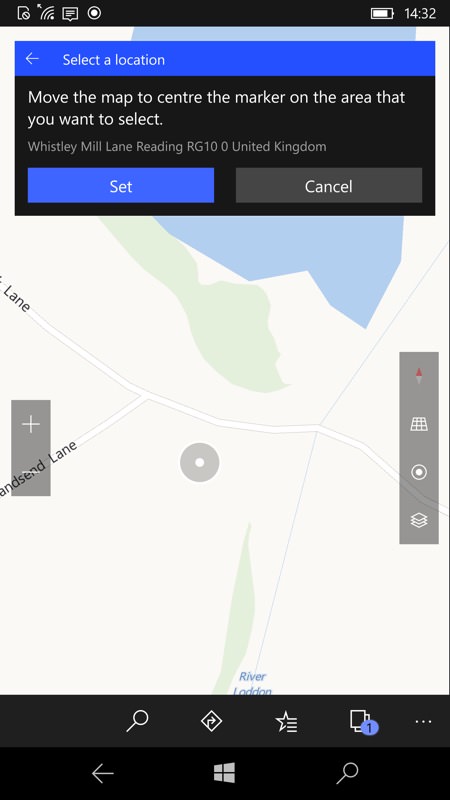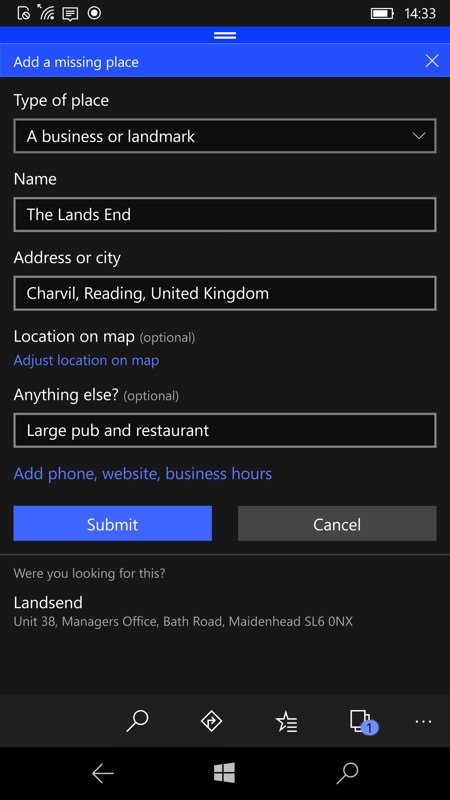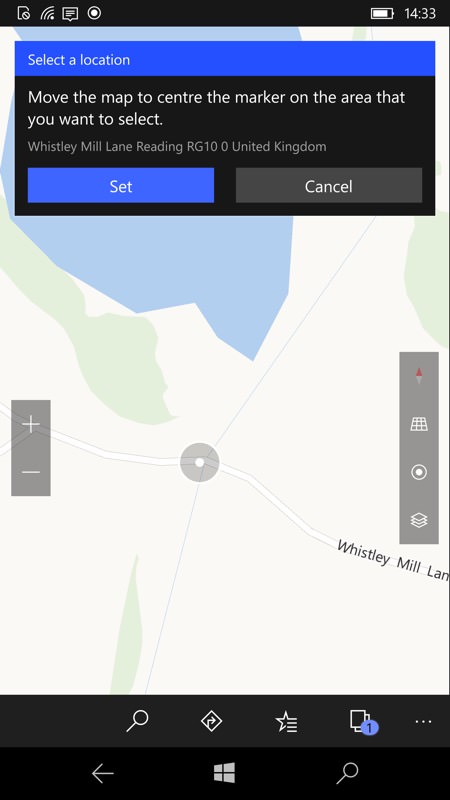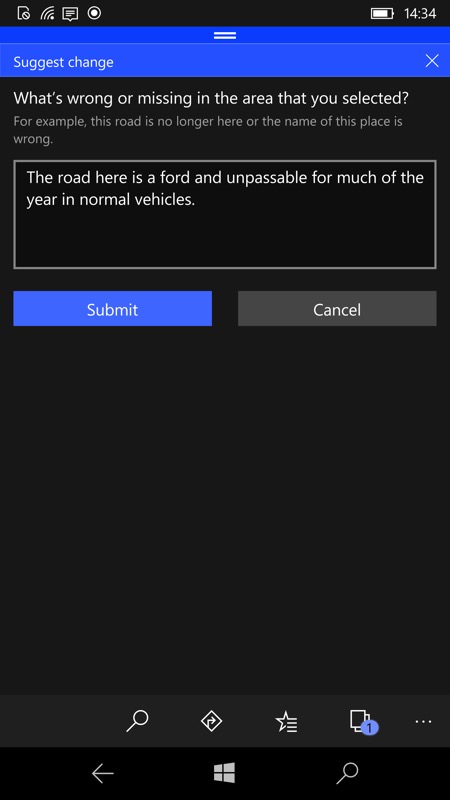 A useful facility - though it does need human attention at Microsoft's end to approve and publish (or act on) each change - so don't expect an instant response by the Maps team. Still, I live in hope!
Why not get submitting details that are wrong or missing in your own neighbourhood?