From the Store description:
SMARTAPP for Lumia is a smart way to check the hardware and software of your Microsoft Lumia smartphone. SMARTAPP for Lumia is compatible with Windows 10 Mobile and Windows Phone 8.1 and helps to identify the potential source of an issue and provides first steps to resolve it. SMARTAPP for Lumia will also help you get in touch with B2X customer care for further assistance.

• Diagnose your Lumia phone's hardware and software

• Chat with a B2X support agent for immediate help

• Request a callback from a B2X support agent

• Find the nearest service point

• Get all Lumia device information at a glance

• Analyse your Lumia's battery health status

• Check your Lumia's warranty status

• Keep track of your repair status
Things look good at first, with the device diagnostics being mostly working - some people have had issues with the accelerometer and RAM detection, but there's still quite a bit to admire here. Although there's no direct way to kick off a support chat or callback, you can get to this after executing one of the diagnostic sections.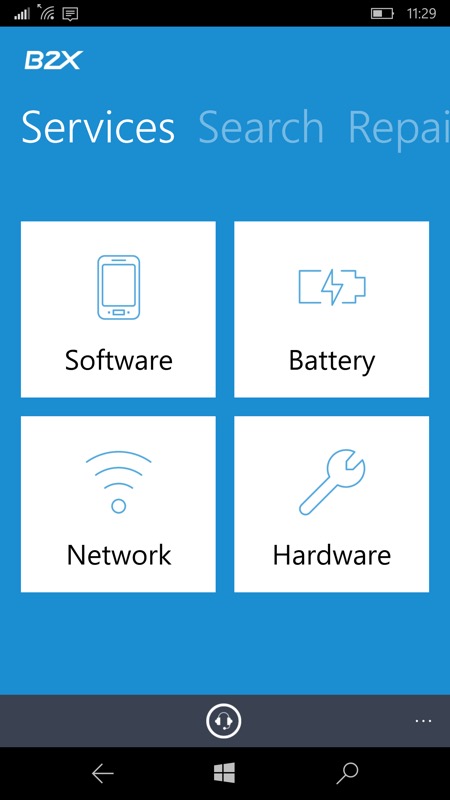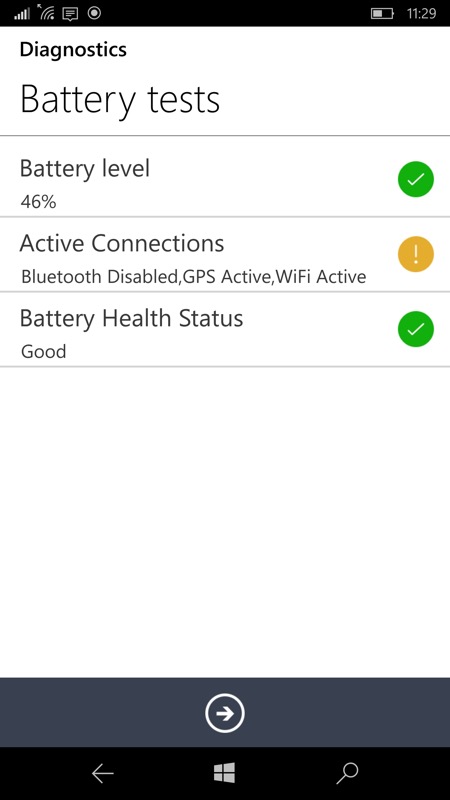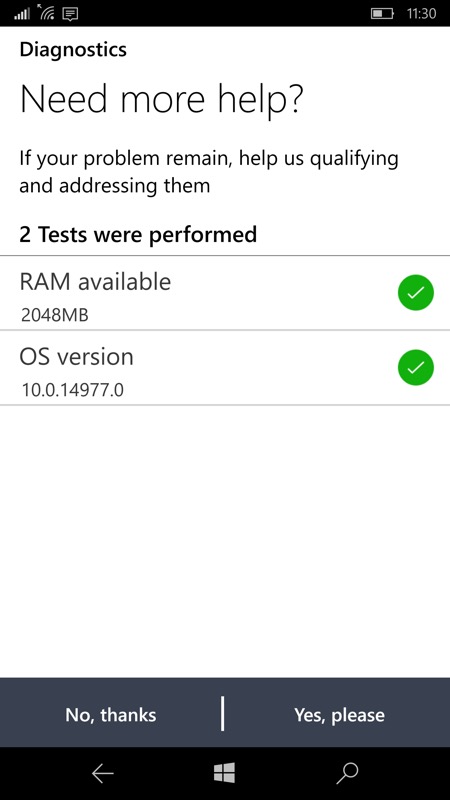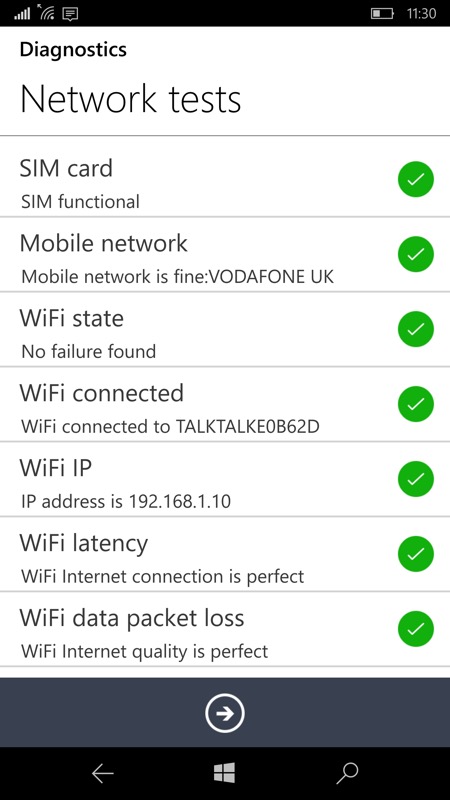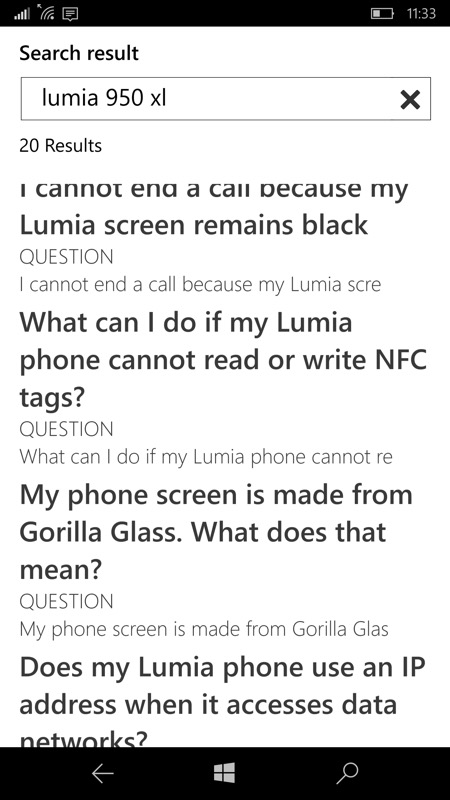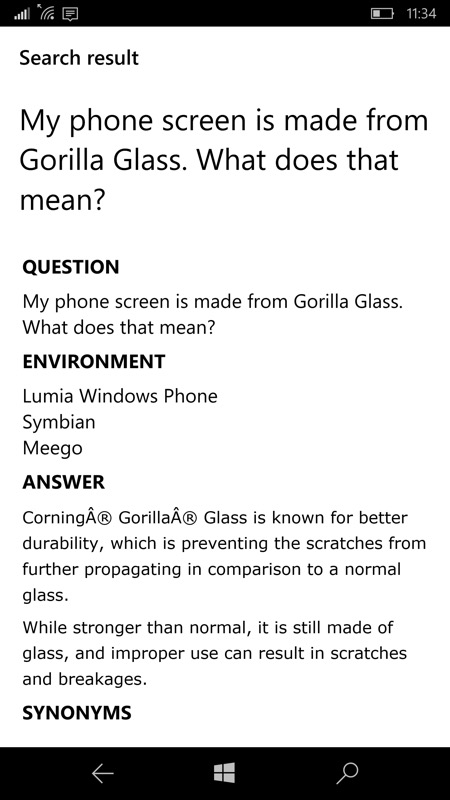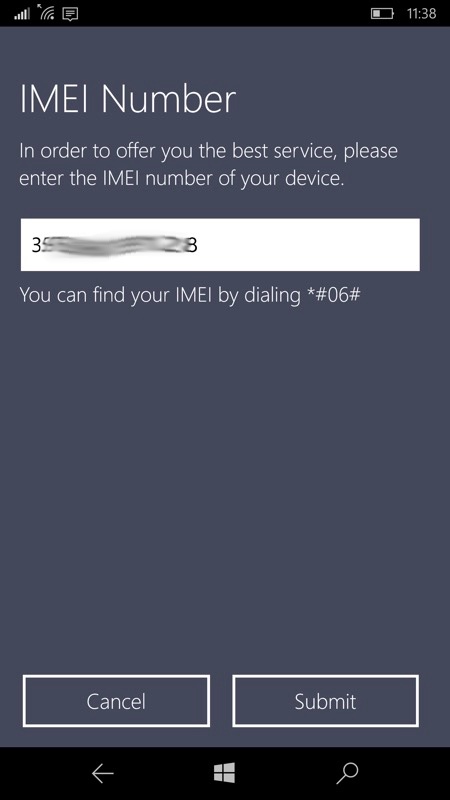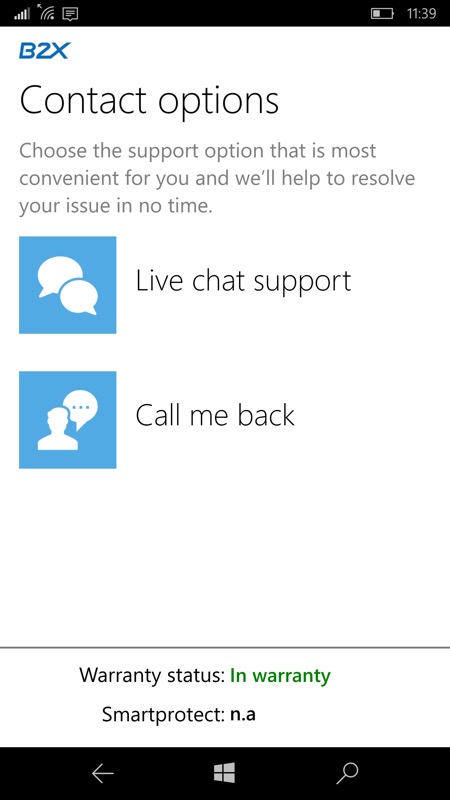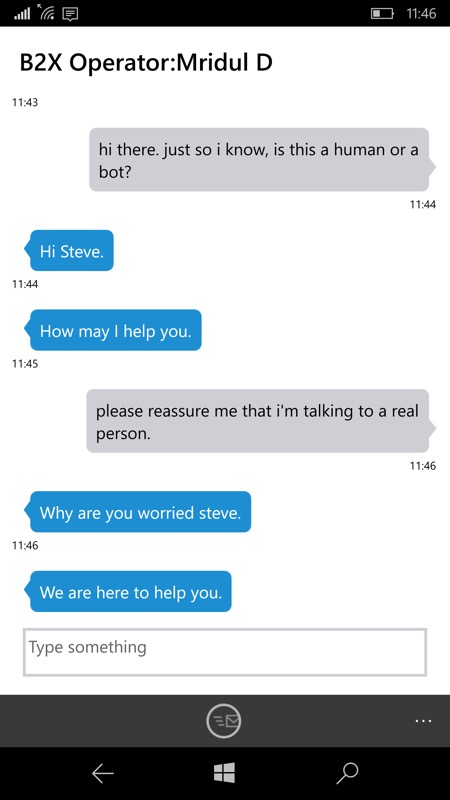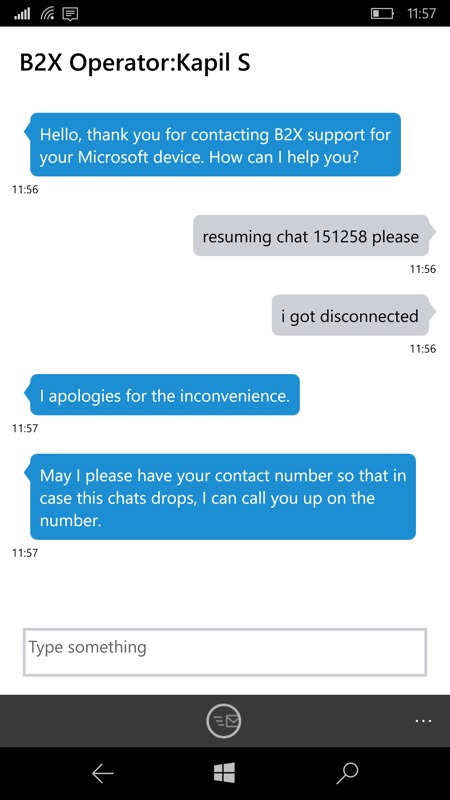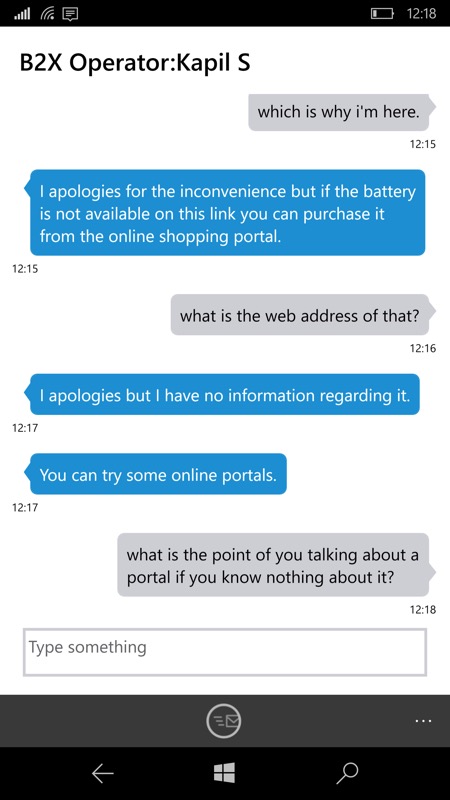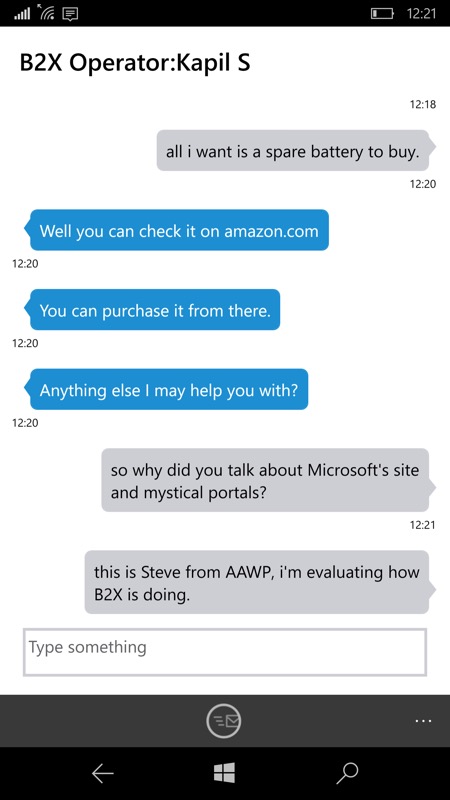 There's a huge usability flaw in the B2X application currently, in that while chatting to their support staff, if you press the 'back' control once too often (e.g. after dismissing the keyboard after typing something), YOU EXIT THE CHAT AND HAVE NO WAY TO GET BACK IN! So you sign up for a new chat session with a different person, quote the old number and then it takes a load of chatting before they manage to get your details and messages on screen. And then, just as you're getting somewhere, you press 'back' once too often again and YOU'RE AGAIN CHUCKED OUT AND HAVE TO START AGAIN!
You can grab this B2X SMARTAPP here in the Store. I suppose we should celebrate the fact that this applicaton exists at all, but it's clearly 'version 1' and I shall be watching for updates.