From the Store description:
Get rid of your heavy music folder! Chordle is a songbook management program that replaces that and does so much more.

Redesigned and rewritten for Windows 10, Chordle is the best song book management app available on the Windows Store today. Transpose chords for your songs as you play them, create and share set lists, display capoed chords when you're playing with guitarists or uncapoed chords for other band members.

Please note that Chordle is free to try out, but you won't be able to use many of the features like set lists, OneDrive syncing and import/export without paying for the full app first through an in-app purchase.
There are nice and useful touches throughout - for example, the scrolling song displays over-ride the normal screen timeout on Windows 10 Mobile phones, so you never have to worry about the screen dimming halfway through a tune! Plus the app runs in a true full screen, i.e. Windows controls and status bar are removed, giving maximum screen real estate.
Also, for the musically challenged among us, any song can be set to appear with (transposed) chords for any key and even appropriate chords for any capo position (but leaving the tune in the original key) - really clever stuff.
Here's Chordle in action: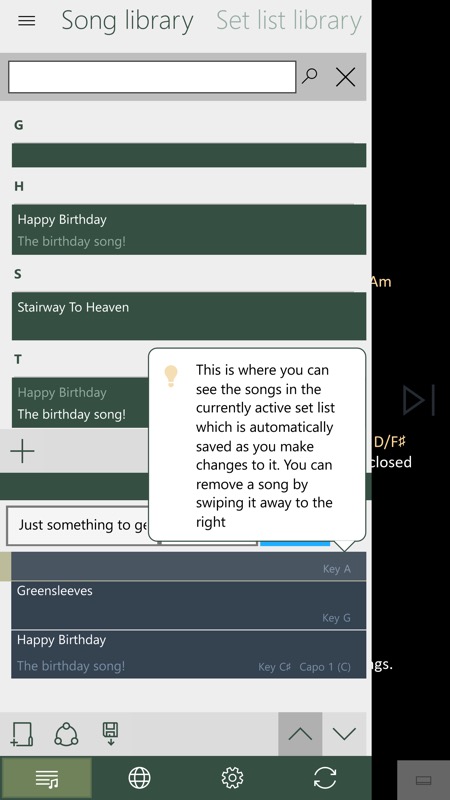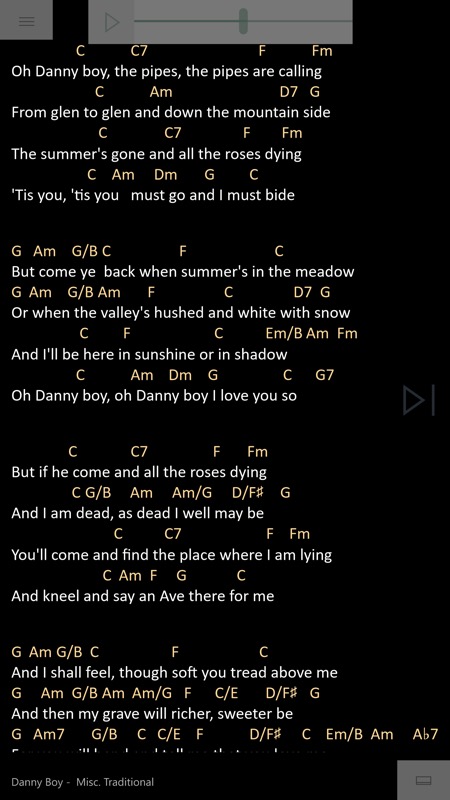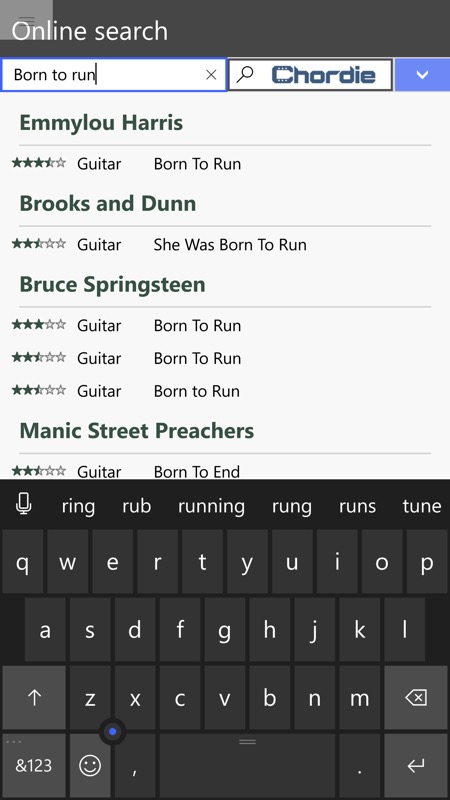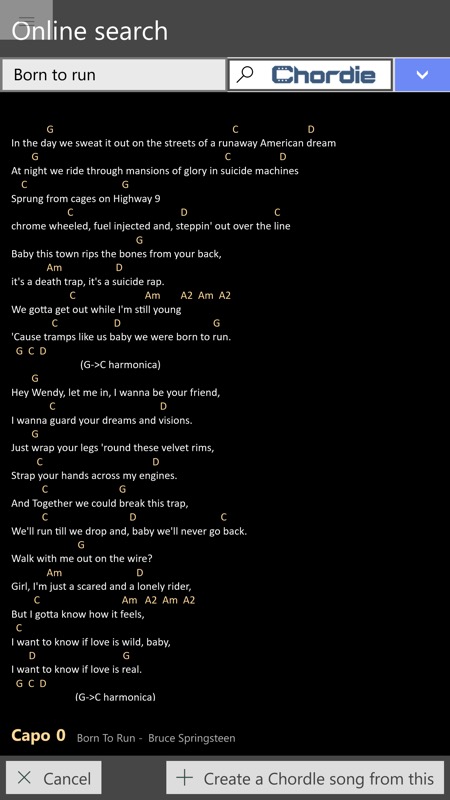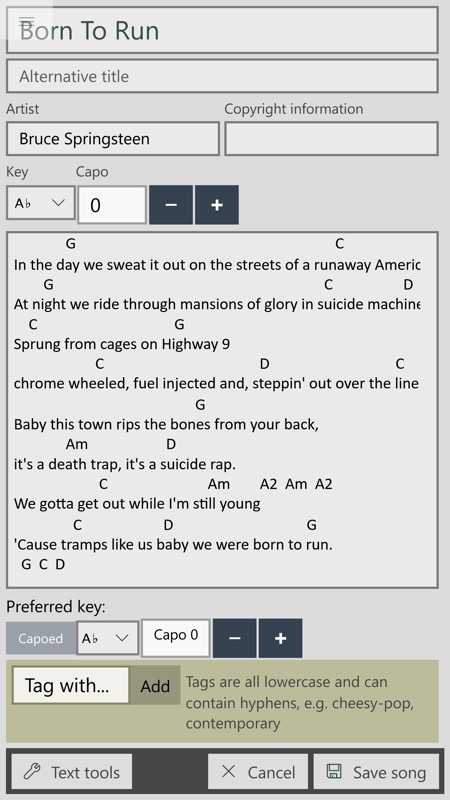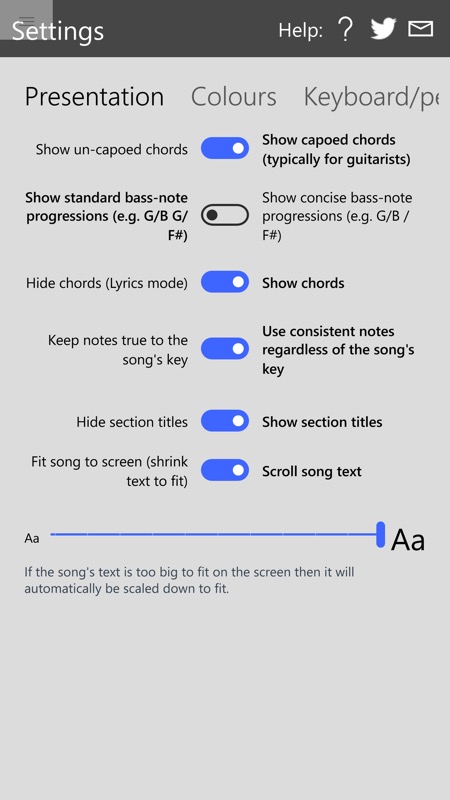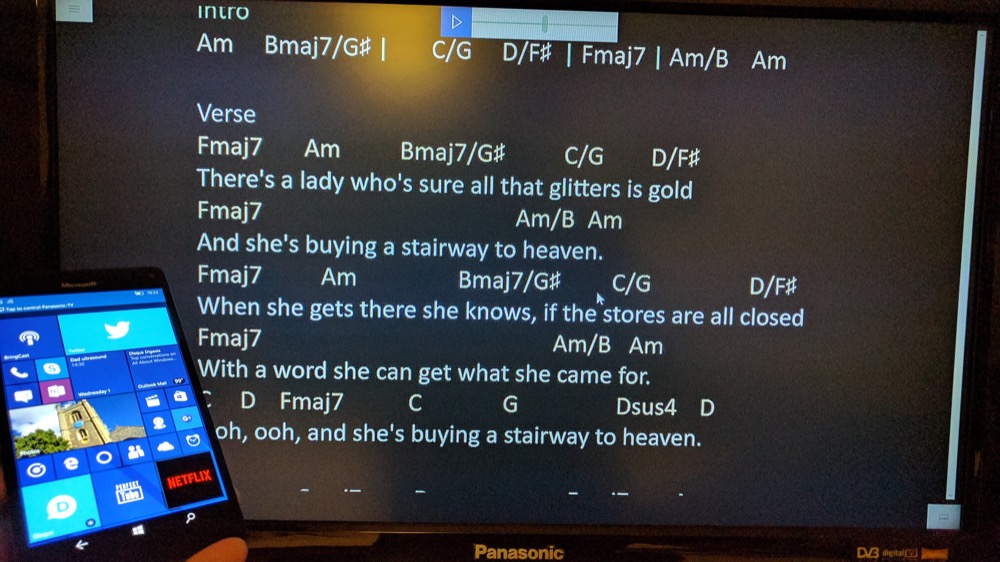 Most of the application can be tried for free, though anyone with a serious set list or song database will need to fork out £5.39 (in UK money) for the full version, which also includes OneDrive integration and backup/sync between devices. This is absolutely fine for anyone with a genuine use case and the developer deserves some reward.
You can grab Chordle in the Store here.