But the saga's worth noting, if only for anyone who is remaining on Windows Phone 8.1, either because they prefer it or because their older phone is too slow for Windows 10 Mobile.
The BBC do explain all this very well on their post:
Can I still use BBC iPlayer on my Windows Phone once the app closes in April 2017?

Yes, with your Edge browser you can still access BBC iPlayer providing you have Windows 10 Mobile installed.

Why are you closing the app?

When the BBC iPlayer app was originally created it was not technically possible to playback BBC programmes via the browser. As it's now possible to playback via the browser it's no longer cost effective for the BBC to maintain a BBC iPlayer app for Windows mobile devices. And by using the browser version of BBC iPlayer, Windows phone users will get the benefits of the web version as it evolves.

Should I update to Windows 10 Mobile?

Many phones running Windows Phone 8.1 are able to update to Windows 10 Mobile and Microsoft have created the Windows 10 Mobile Upgrade Advisor app which can check whether your device can be upgraded.

If you do upgrade to Windows 10 Mobile, you'll be able to play content from BBC iPlayer and BBC iPlayer Radio. If you remain on Windows Phone 8.1, you'll only be able to play radio programmes.
Not much will change for most AAWP readers then, most people reading this have a Windows 10 Mobile native (or upgrade-compatible) phone. The BBC even goes on to explain how to access iPlayer most easily under W10M:
How to Pin BBC iPlayer to the Start Screen

For quick access you can pin a shortcut tile on your phone's start screen to BBC iPlayer. Here's how:

Windows 10 Mobile

Navigate to www.bbc.co.uk/iplayer in your Internet Explorer browser
Tap 'more options'(the ellipses) button at the top left of the screen
Select 'Pin to start' for the list of options.
And indeed it all seems to work (minus a few Edge glitches on the current Fast Insider ring, but let's not go there just now!)
Here are some screenshots as a demonstration: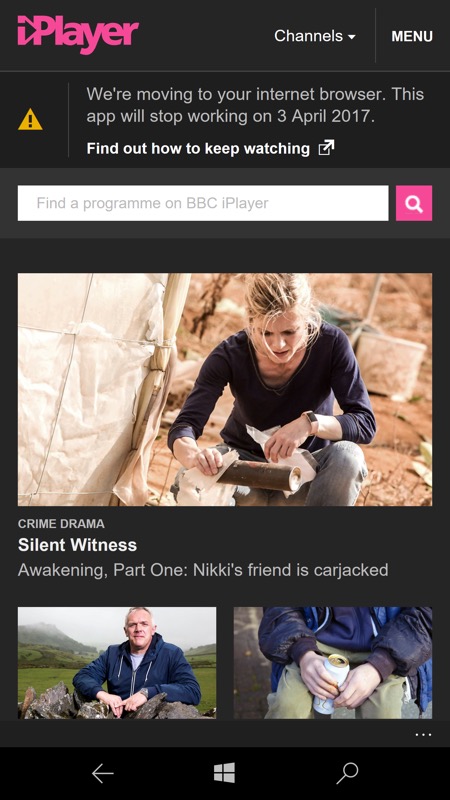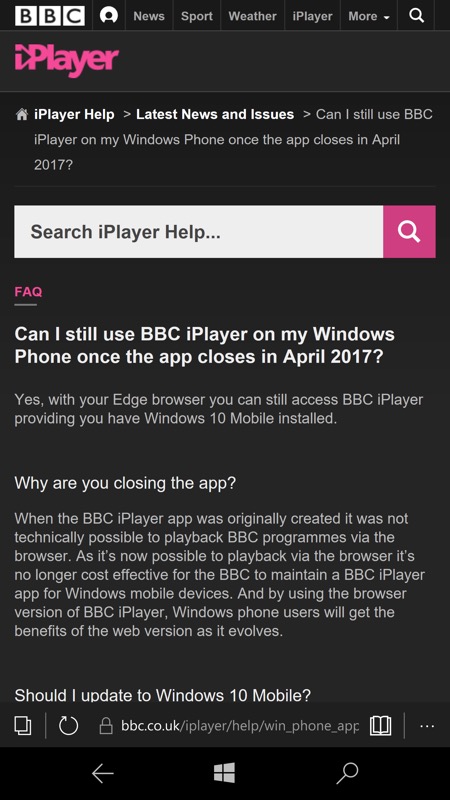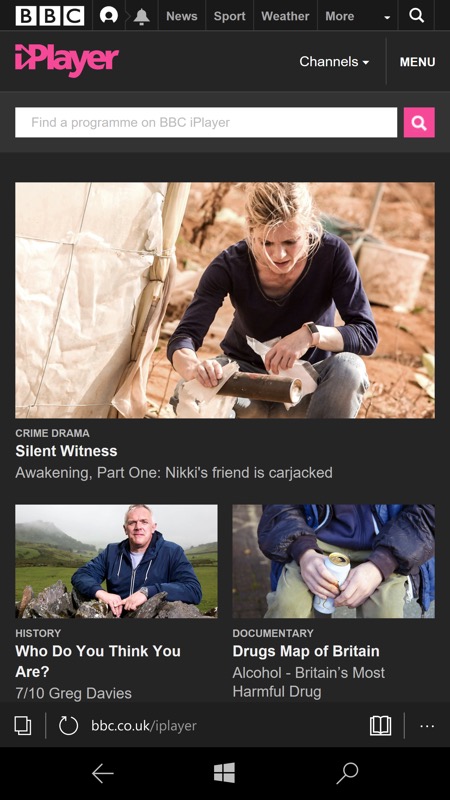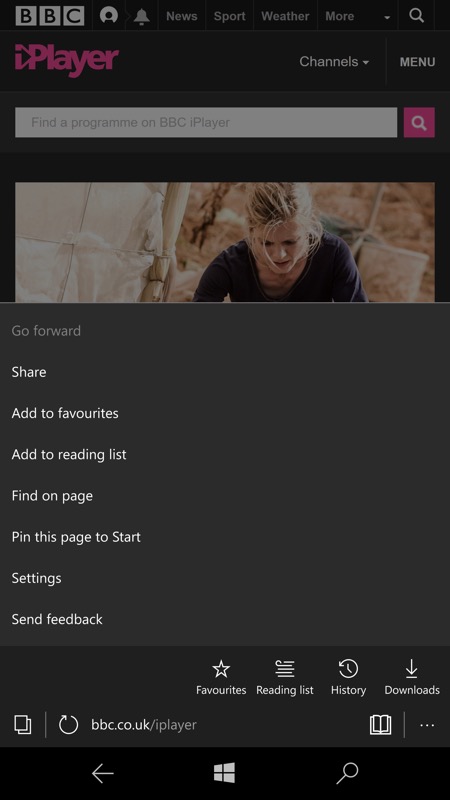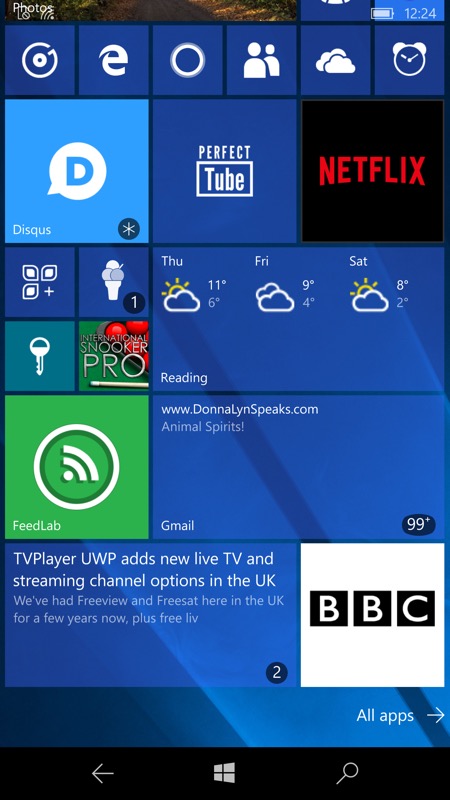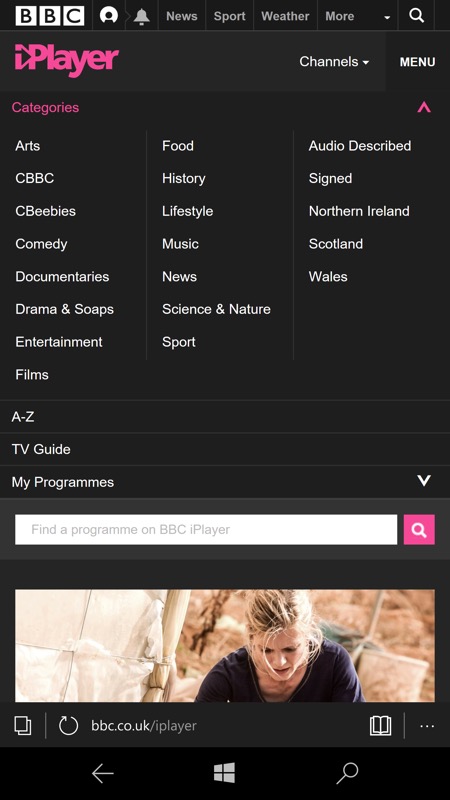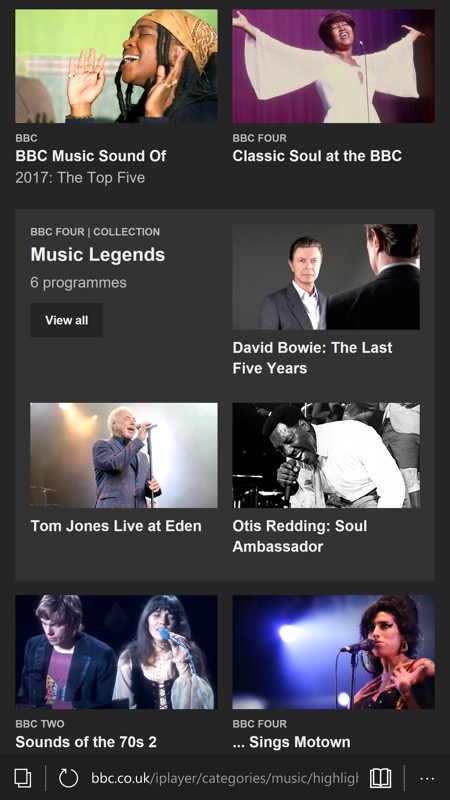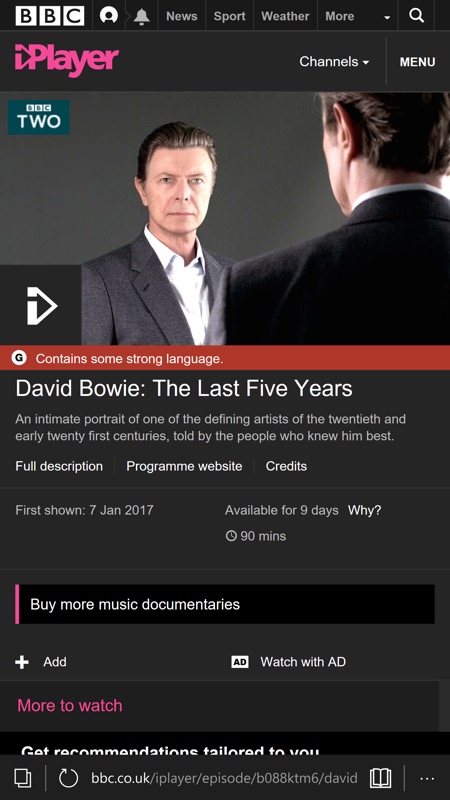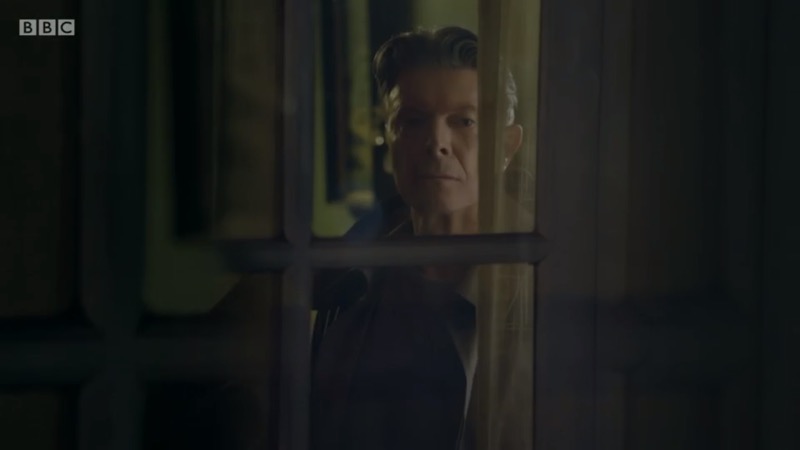 The BBC is right about Edge being good enough to just dish up the 'full' iPlayer web experience - it's seamless and only a tap or two different (the Download issue aside) to iPlayer applications on other platforms.
Comments welcome, of course - I realise that this will affect some UK-based 8.1 die-hards. What will you fo after April 3rd?
(via)