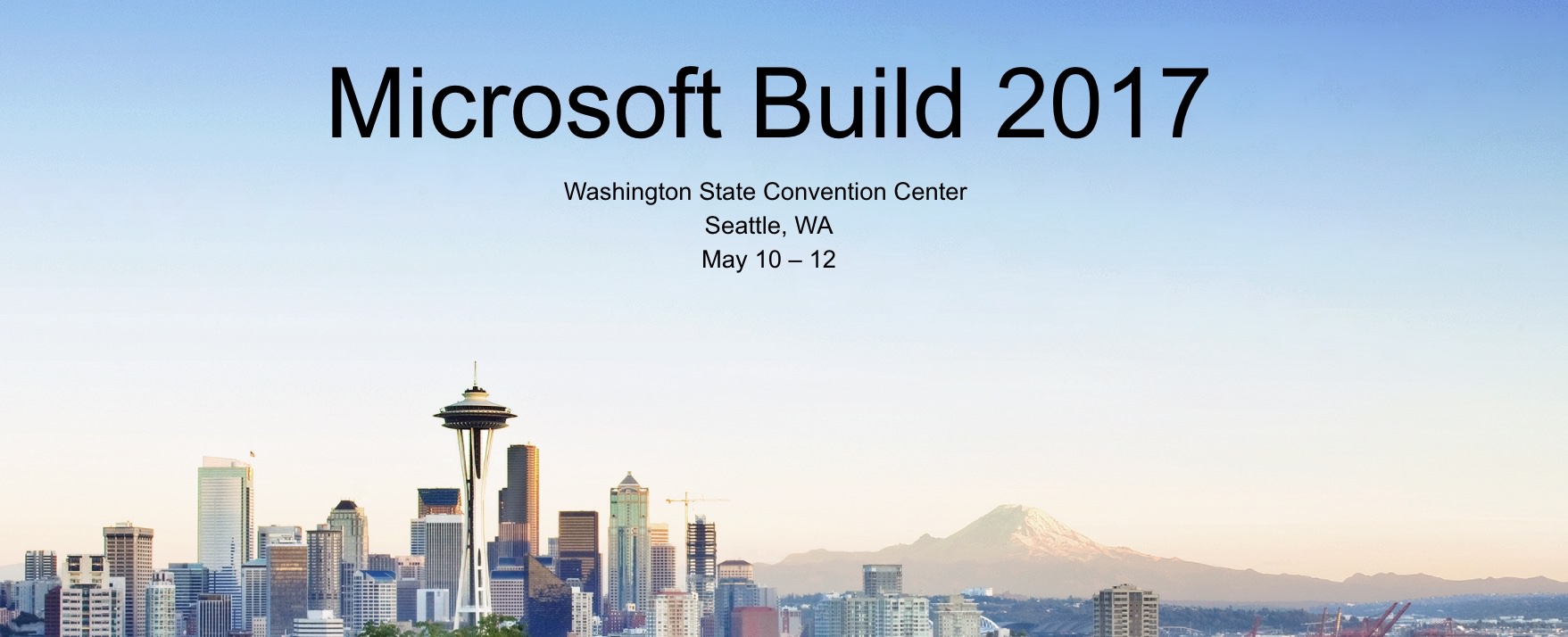 Microsoft sold more than 5000 developer tickets, so it's a big (and self-funding) event. As the graphic shows, Build 2017 is on May 10-12 2017 and is in Seattle, WA this year.
Developers will be able to learn about:
Mixed-reality experiences
Cutting edge, intelligent cloud apps
Simplified end-to-end dev ops experiences
Mobile experiences for nearly any device
Apps that make your customers more productive
AI-powered apps we have yet to imagine
The Build 2017 web site is here - if you're desperate to attend, then there's still a waiting list to register yourself on, it seems!