From MSPU:
Garmin Connect Mobile app has seen a major update to version v3.15 with many improvements which make the app a worthy competitor for the Fitbit app. The update brings support for music controls, improved sync, new charts and full support for notifications.
Some screens, also sourced from MSPU: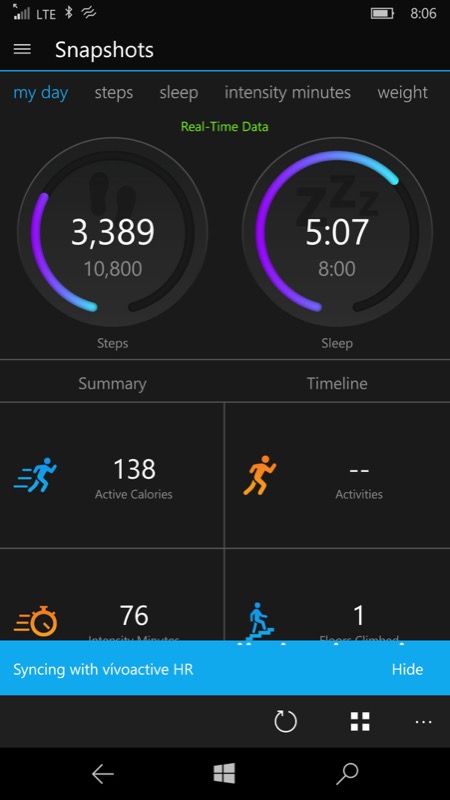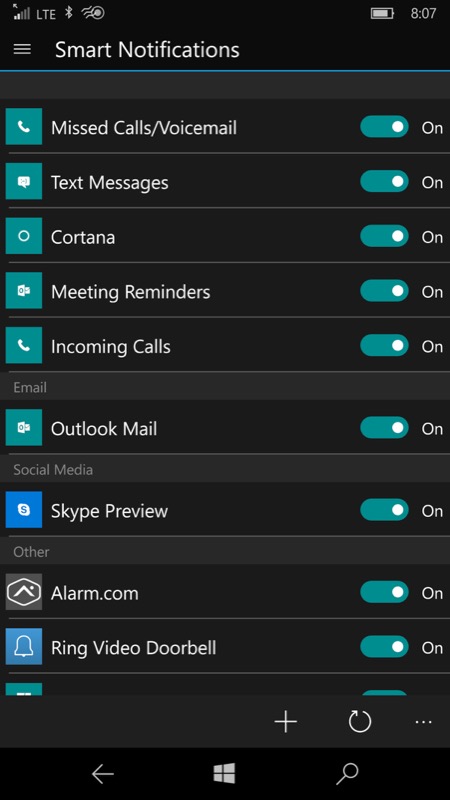 The official changelog is quoted as:
Version number: 3.15.0.0
Every Garmin update includes various bug fixes, performance and pairing improvements.

How did this app jump to version 3.15? Garmin Connect Mobile is standardizing our release versions across all our mobile platforms. Your friends on iOS and Android will be so happy!

Insights Demographics:


Compare your stats with other Garmin users
Use histograms to see your performance percentile

Stop taking wristys! Use our picture share feature and show us where you Garmin. Select an activity, tap Share and choose Share Photo with Stats to upload to Facebook or Twitter.
Great to see, anyway. See Garmin's generic mobile page here. And you can grab this UWP app in the Store here.