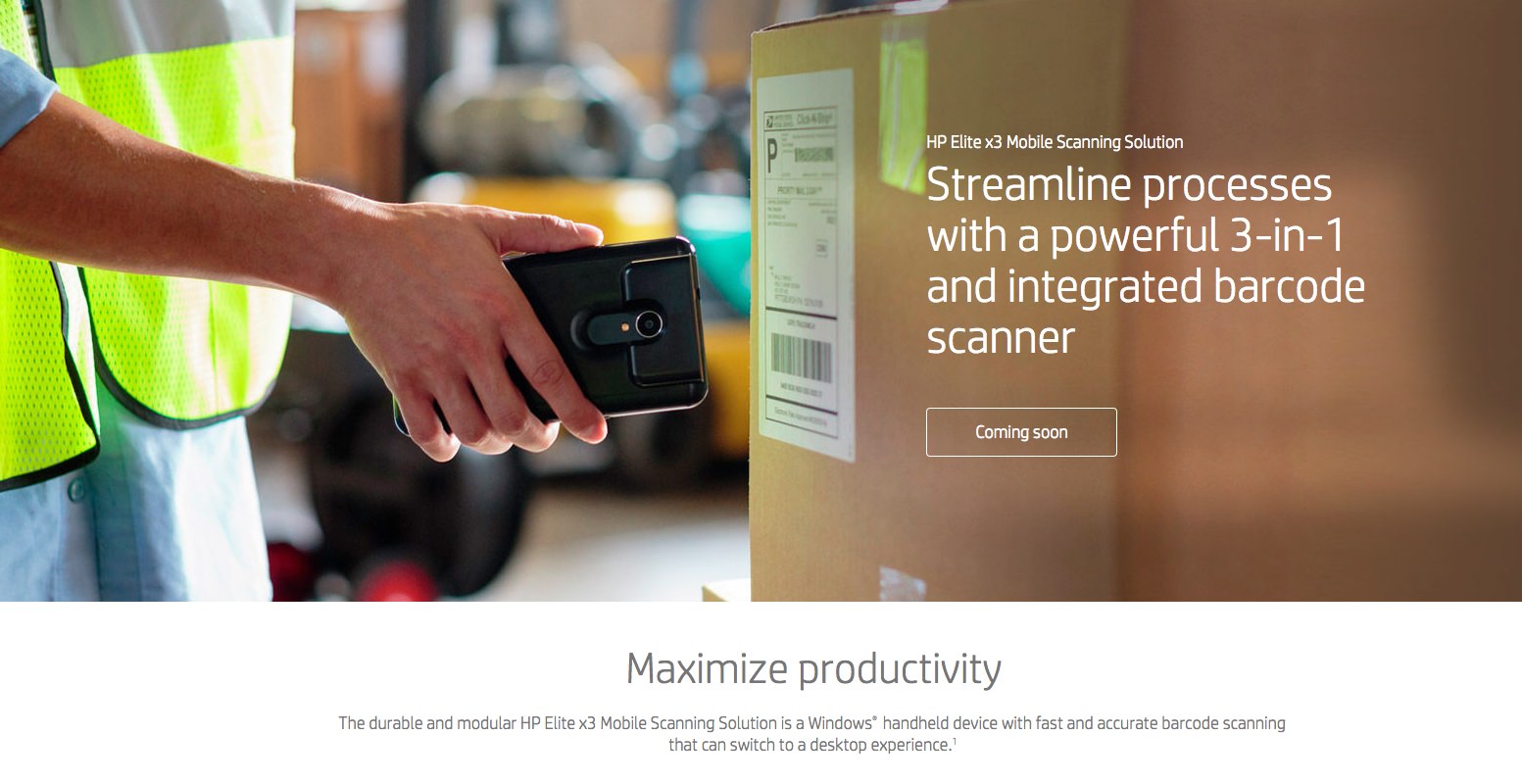 WindowsCentral was on the ground at MWC 2017 and caught some photos of the x3 accessory in use:
The Elite x3 is a phone for business, according to HP, and the addition of a new barcode scanner case unveiled at Mobile World Congress (MWC) 2017 expands the feature set for businesses. It's a simple accessory built on the legacy of decades of barcode scanners, and it brings that old-school tech to a decidedly new-school format.

The unit essentially consists of two parts: a case that attaches to the Elite x3 and connects to the five pogo pins on the lower back, and a pop-on scanner module that sits near the top with a cut-out for the phone's rear camera and fingerprint scanner.

What need is there for a barcode scanner on a modern smartphone that already has its own 16MP camera? This hardware is designed and optimized specifically for barcode scanning in a way that smartphone cameras are not. The module contains three windows for an illumination light (there's nothing worse than a dimly lit barcode, right?), a laser to help you target, and the camera itself. It's a compact module that makes the handheld scanners at retail stores look positively obese. In HP's demonstrations, the scanner was incredibly fast — you just hold the button on the side of the case to activate the scanner, point it at your barcode, and *beep* you're scanning.



See the WC post for the original photos.

From HP's product page, there's another infographic which neatly sums up the x3's appeal to businesses - here I've composited it slightly: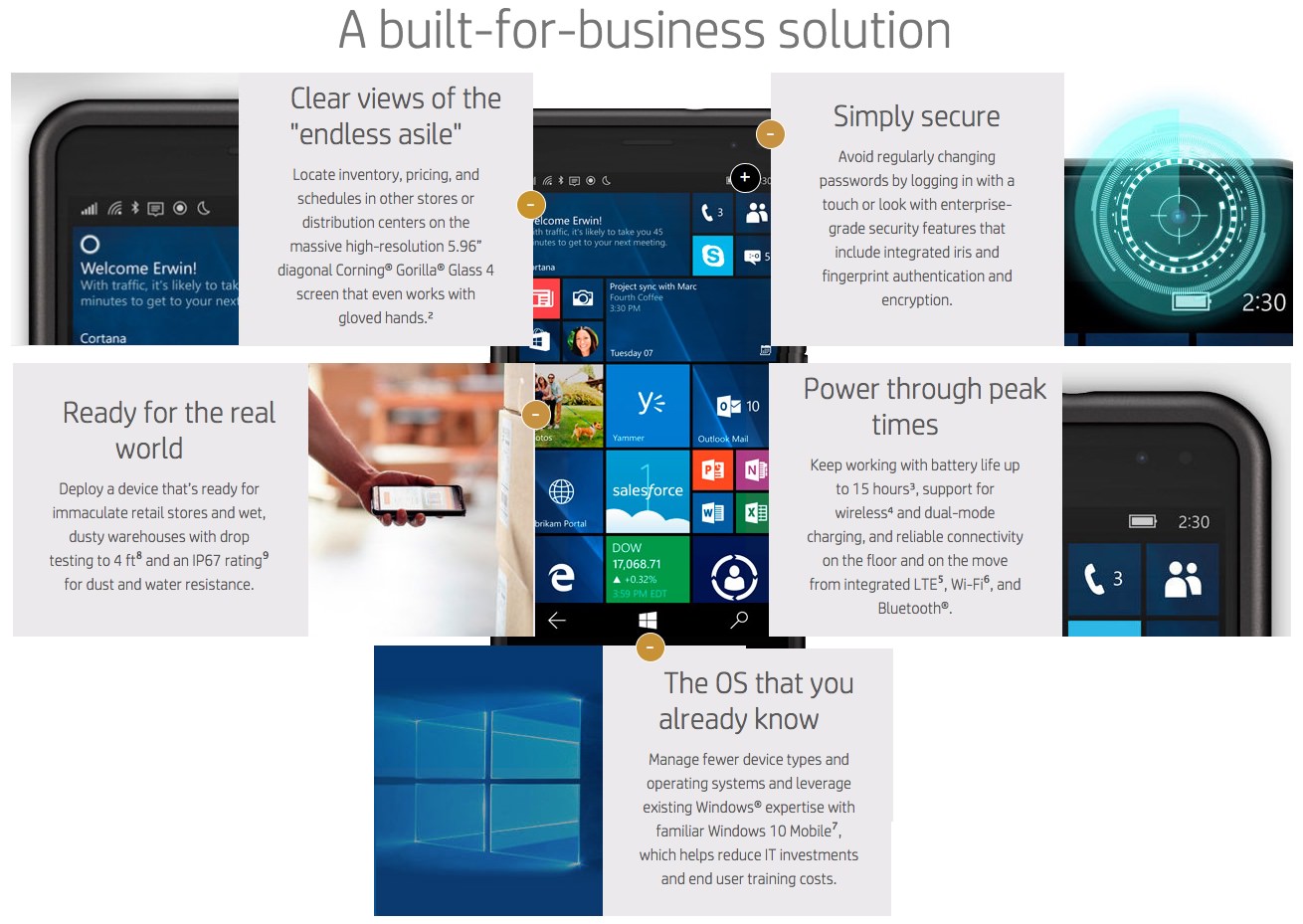 Beautifully explained HP. I think we're really starting to see how the Elite x3 is going to be a backbone in its mobile business offerings going forwards. HP's play here is for the long term, for equipment that will have a shelf life of many years, not just many months (as we're used to seeing in the consumer world).