From the Store description:
Hopic Explorer is a complete WebDAV client with which you can access any WebDAV Server and manage your data. Music and video streaming, and many other functions are also supported. Moreover Hopic Explorer offers the possibility that selected folders to be synchronized automatically to your WebDAV Server, this can be used for instace to automatically upload new photos to your WebDAV storage. For flexible working, Hopic Explorer offers full Continuum support and for added security of your data, Windows Hello is also available. Thanks to a setup wizard, the configuration is done in a few steps. Depending on your taste, Hopic Explorer also offers a light and a dark theme.

Access to any WebDAV server
Full WebDAV client with many features
Automatic upload for your pictures, videos and other data
Stream your music and videos
Full Continuum support
Windows Hello Support
Different Live Tiles
Light and dark style
Setup Wizard for easy configuration
Drag & Drop Support
Editor for editing document files
Imageview to navigate through photos
Display Thumbnails
Background Audio
For anyone who's seen this before, here's the changelog for today's update, to v1.1.99:
• Appstart has been optimized and is now significantly faster, especially if a bad connection is present
• Dark Style is now default for new installations
• Bugfix in the collection when Hopic Explorer was started from a secondary LiveTile, or navigated from a saved favorite
• Added file icon for Ms-Access files
• Bugfixes when switching between different servers
• Small design adjustments
• Re-designed settings page – Settings are now divided into categories
Some screens of Hopic Explorer in action: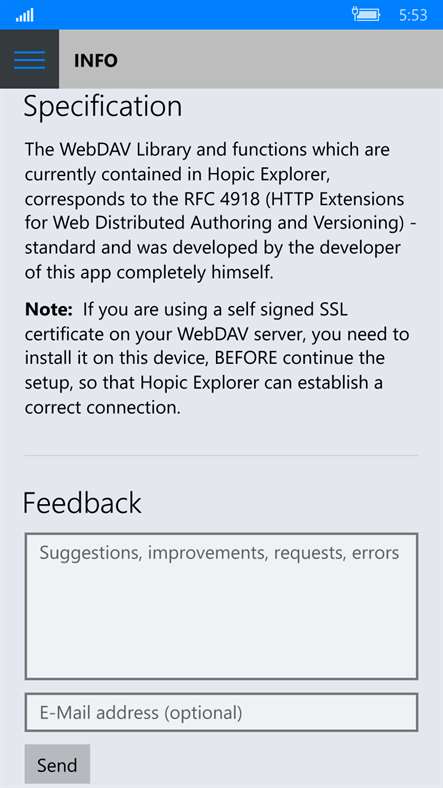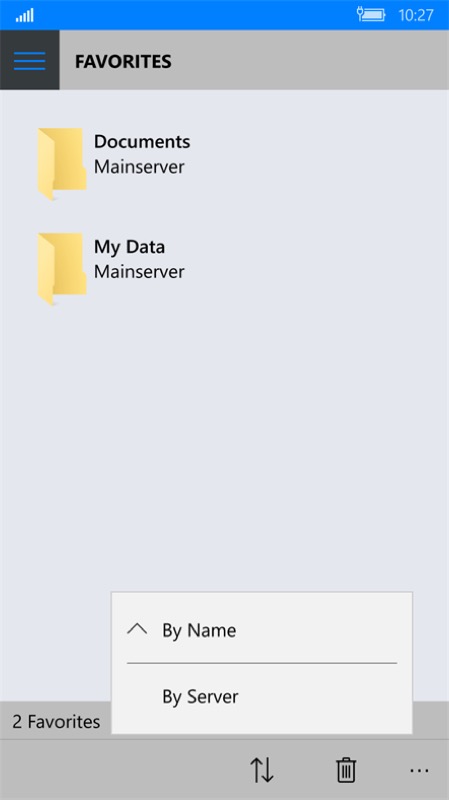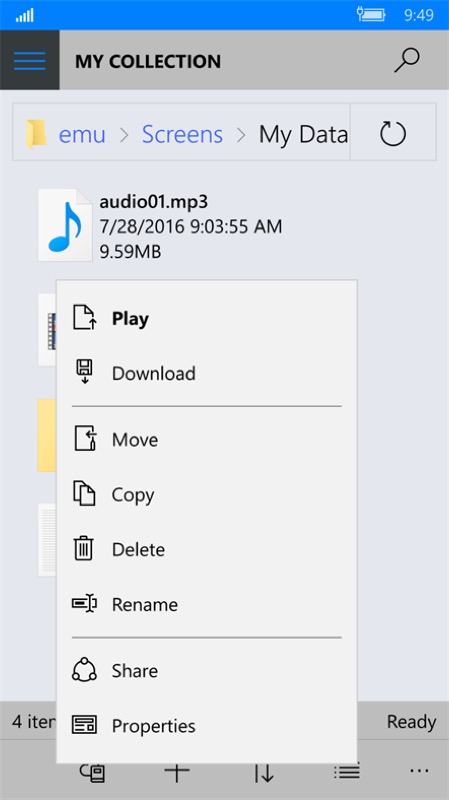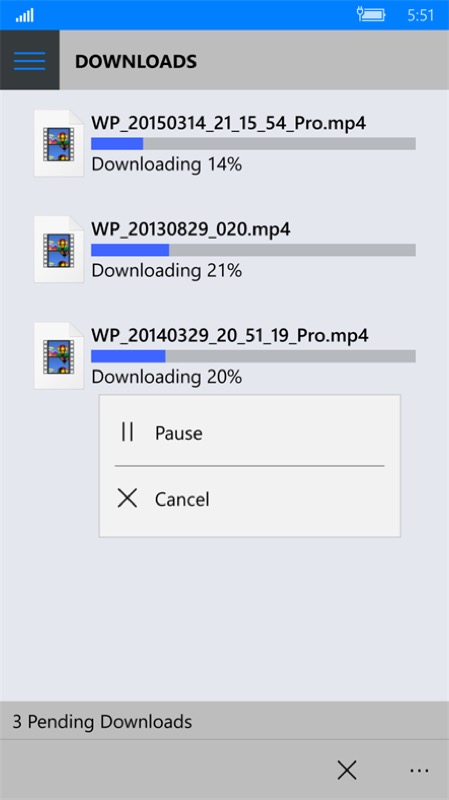 You can grab Hopic Explorer here for free from the Store.
(via)