From the Store description:
Searching for a good trustworthy doctor shouldn't be difficult ! Whether you are at home, or away on vacation, there are times when you need to lookup a good doctor in your area quickly, efficiently and most importantly, find a trustworthy doctor for you or your family anywhere across the country.

Look for a top rated doctor anywhere in the USA. Search for tens of thousands of dentists, family practices, ophthalmologists or a specialist in any field by location, education, detailed bios, insurances accepted or any criteria.

Top Rated and Reviewed - we show all doctors by their validated ratings to give you the top doctors anytime.
Universal Windows platform - works on Phone, Tablet or Windows desktops and syncs your data across your devices.
Secure and Validated Access - Authenticated logins only for more security of your health data.We plan to add 2-factor authentication as well soon.
Cortana enabled - quickly search for a pediatrician or your favorite doctor using voice only
Bing Maps integrated - see exact location of any practice and distance from you and get driving directions to your doctor easy and fast.
Offline Access - Save your favorite doctor info for offline access anytime you need it.
Helpful Medical Information Base - Real time CDC Alerts built in.
Allows to save your health insurance data in the app - for that one place to go to and search for your insurances.
Some screenshots of GoodDoc in action on a Windows 10 Mobile handset: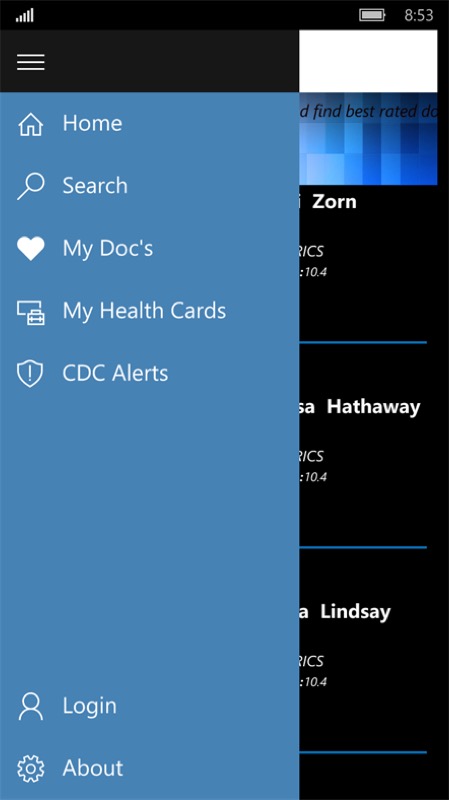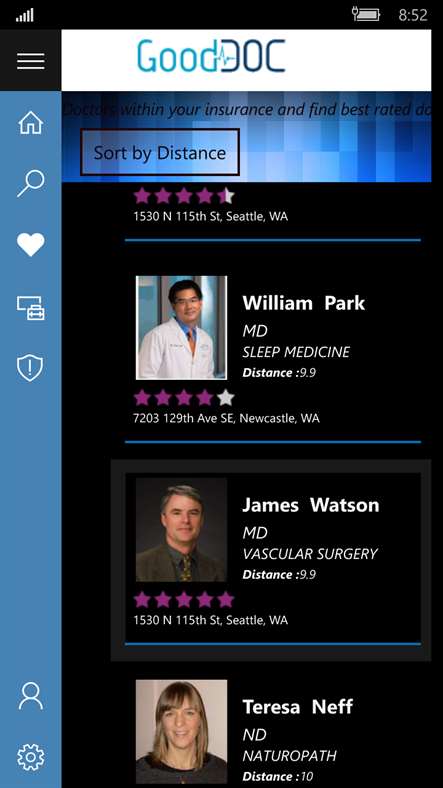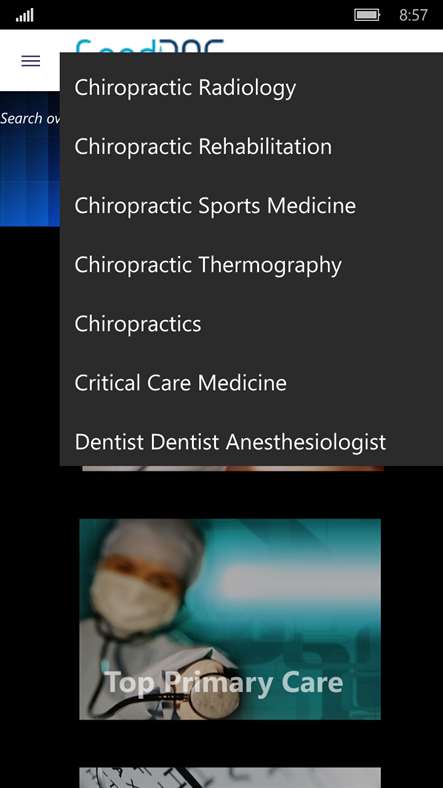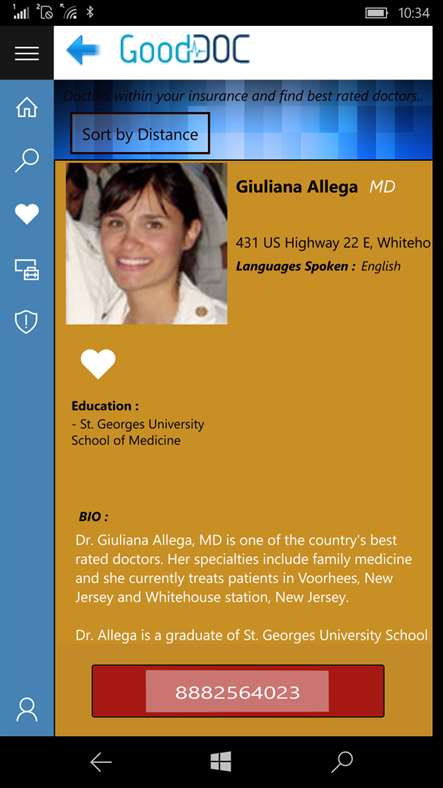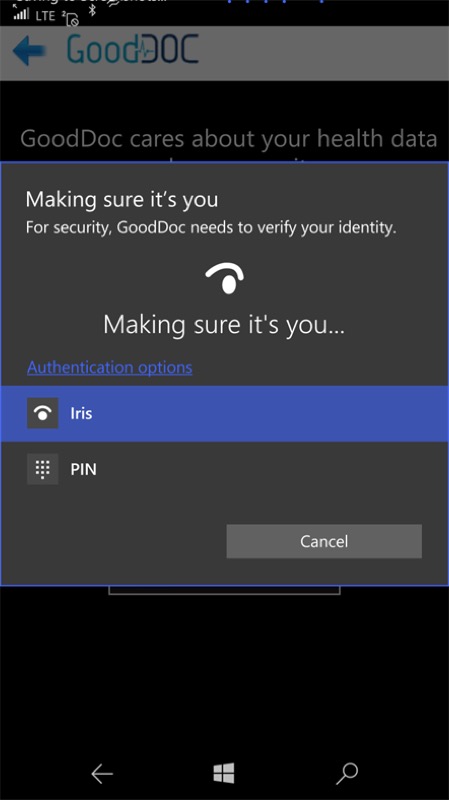 You can buy GoodDoc here in the Store if you live in the USA.