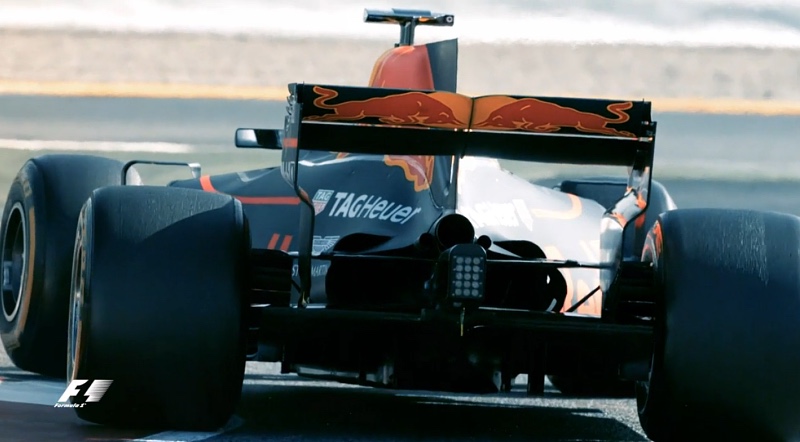 From the updated Store description for the official application:
Live the excitement of the 2017 Formula 1® season with the Official F1® App: the best way to follow your favourite teams and drivers with news, video and live race features.

► Follow F1® absolutely free on your Windows device with:

Live Race Leaderboards (limited)
Latest news and videos
Post-race highlights
2017 Schedule, Team and Driver Standings

► With an F1® Access annual or monthly subscription, the Official F1® App offers the premium digital race experience, with features including:

Official Live Timing of all F1® sessions
Sector times with intervals and gaps, live tyre and pit stop information
Interactive 3D maps with driver gears and speeds, plus Drag Reduction System (DRS) usage indicator
In-Corner Analysis comparing drivers' entry, apex and exit speeds
Immersive dashboard with text commentary (English, French and German), and English audio commentary during all F1® sessions
Team Radio Transmissions and Race Control Messages
Personalisation Options and more!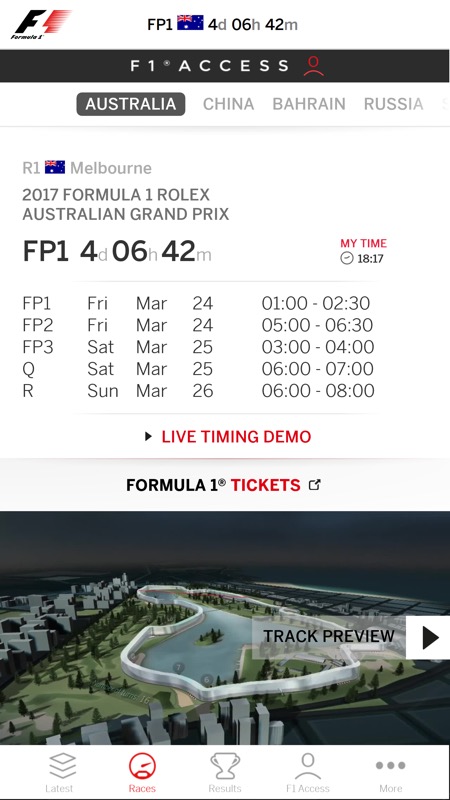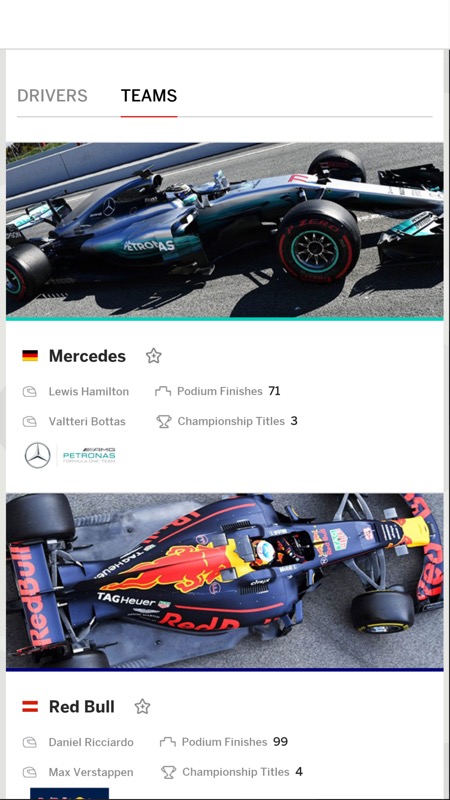 It's clear that you have to go premium with F1 Access to really make the application worthwhile - £20 or so for a year, for a hardened F1 fan, isn't out of reach though. I'll sign up for one of the upcoming races (you can pay per race, if you like) and give a detailed report on how it all pans out.
Also, don't forget that there's at least one unofficial F1 application too. PitlaneOne is the best of the rest, also a full UWP app. Here's its current app description from the Store:
Follow the Formula 1™ season with PitlaneOne. The app provides everything you need to stay up to date during the year in an easy-to-use user interface optimized for Windows 10, Windows 10 Mobile and Continuum.

NEWS - Set up your favorite news sources to get all F1™-related news. Read them either in your default browser or directly in PitlaneOne.
DRIVER and TEAMS - Find detailed infos about all driver and teams and mark your favorite ones to have them highlighted in results and standings.
RACES - Do not miss any race with the calendar in PitlaneOne providing all race and track data, start times, a countdown to the next session and all results.
STANDINGS - Find out who is leading the Driver and Constructor Championship.
LIVE - Follow sessions live on your phone if you cannot watch them with the unofficial live scoring, live comments and additional data.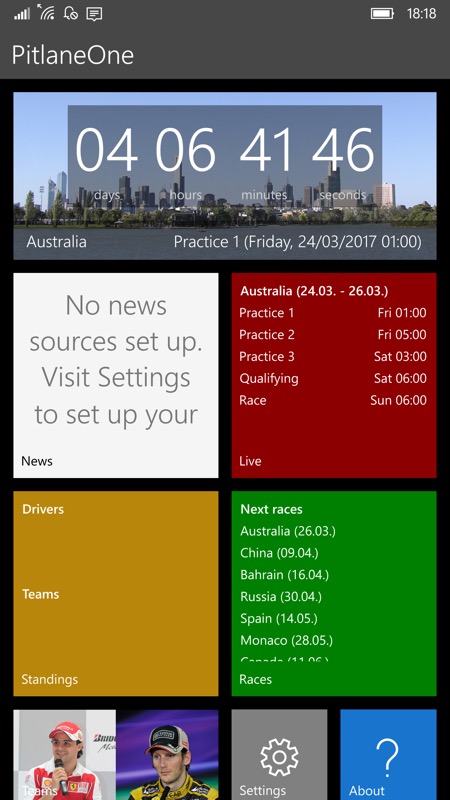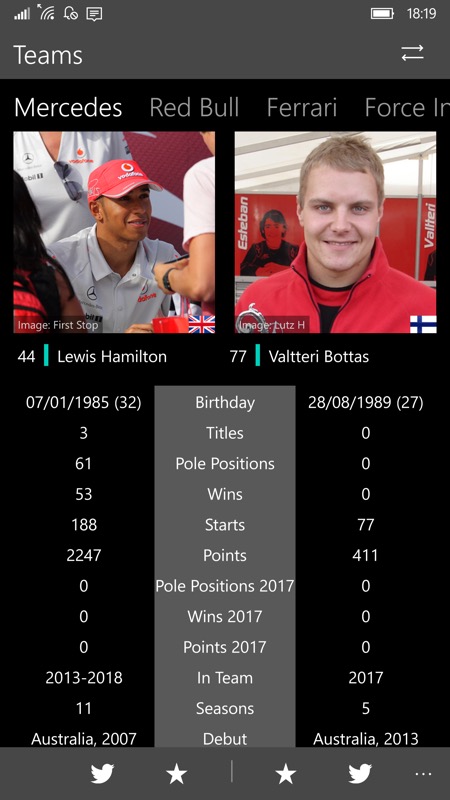 Two excellent options to take into the 2017 season then!