The billed size and weight are accurate, this thing is tiny - I've included it next to a UK two pound coin and diameter isn't dissimilar. It feels super light in the hand, which is why the sound output is so surprising. Bass is present (within reason), the trebles are good and it's orders of magnitude beyond the fidelity from the majority of Windows Phone (and indeed Android) handsets. The new Alcatel IDOL 4S Pro will get close, with its twin JBL-branded drivers, but for my humble Lumia 950 and 950 XL this is a huge step up in sound output with minimal carried bulk.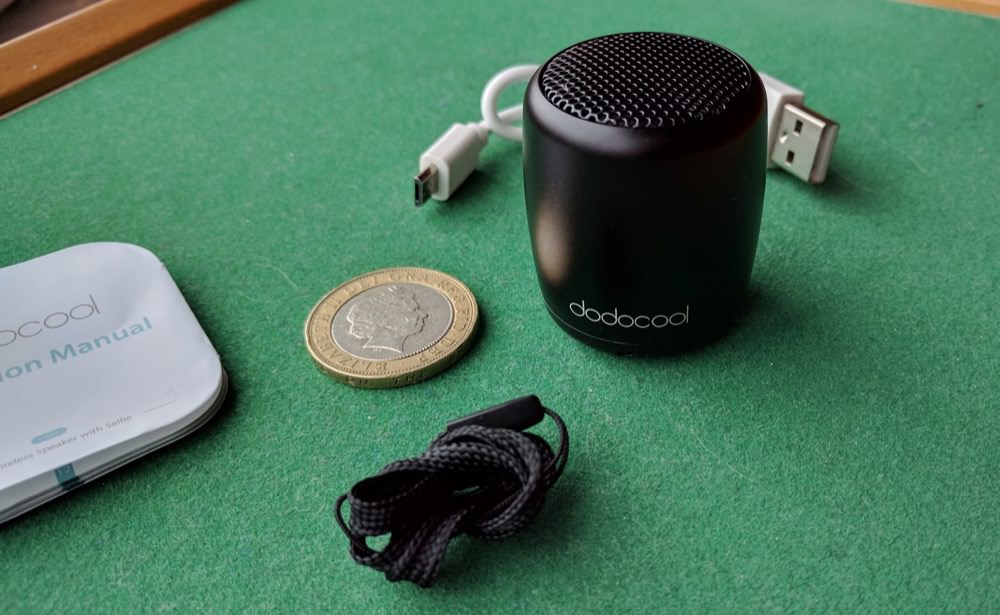 True, there are some caveats - as you'd expect. Firstly, it charges via microUSB (i.e. the 'old' charging standard), rather than USB Type C. Secondly, it flat out refused to pair with my Fast ring (Redstone 2) Lumia 950 XL, while it paired perfectly with my production (Redstone/Anniversary Update) Lumia 950 - doubtless a Fast ring Bluetooth bug, but I thought I should mention it.
Thirdly, more of an observation if you crank up the Bluetooth output volume from a paired handset (in my case the Lumia 950) then you can overdrive the speaker and start to hear distortion. But then again it's usual to keep Bluetooth/streamed output at 80% (say) from a source device - if you run any audio system at 100% then you'll push quality limits.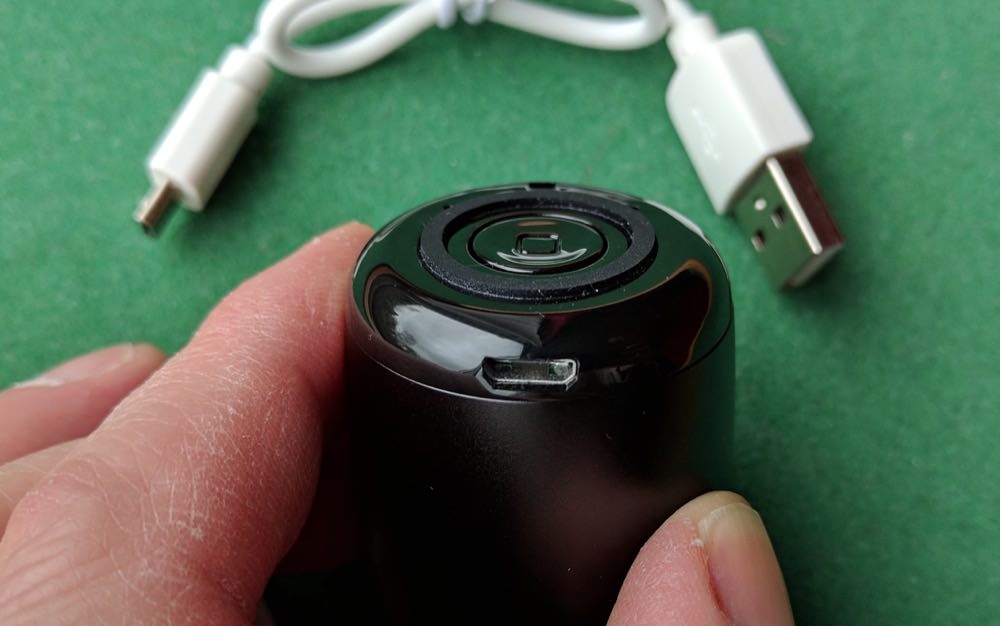 There's just the one big button on the dodocool 45g speaker - this turns the unit on or off and also answers phone calls if that's what you want to do (there's a microphone too). Also noticeable in the photo above is the grippy ring of rubber - this ensures that the speaker stays put and sounds great when placed on a flat surface.
This is currently listed at just under £10 on Amazon UK, which is great value in itself. But we've been given a promo code for AAWP readers, 'OHIJ7A9R' - if you order in the next week and quote that code at checkout then you get 20% off, taking this speaker down to £8, which is a steal.
PS. In addition to the usual music/podcasts duties, the tiny size of this accessory make it great for pranks. Stick it behind a family members chair, perhaps wedged between cushions, and stick on a sound effect (train announcements, bird song?) - and watch the ensuing confusion. Do try to keep a straight face! 8-)