From the Spotify forums:
Spotify for Windows Phone has been placed into maintenance mode. We'll only be making critical security updates to the current Spotify app and won't be releasing any new features or improving support for old devices going forward.





For now, you can continue using the current version of Spotify on previously supported Windows Phones, and it will remain available for download via the Windows Store.

We'll continue to work closely with Microsoft to ensure the best experience on Windows platforms and are constantly evaluating the most effective path going forward.





You can ask questions or give us your feedback in the Spotify Community at

https://community.spotify.com/t5/Ongoing-Issues/Terrible-performance-after-lastest-update-for-Windows-Phone/idi-p/1391817/page/4/

.
This is just the latest in a long line of big brand Silverlight applications for the old Windows Phone 8.1 which have been frozen in their current state. Will an official UWP app version ever appear? I'm guessing so, loads of people use the Spotify apps on Mac and Windows desktops, though there's no announced timeline for this.
In the meantime, I noted that Spoticast UWP has been updated many times over the last few months - it's a commercial application with just a one day trial, but it's well worth it. From the Store entry for this:
Spoticast is your Spotify universe with videos. Download the app and get the full features (download excluded) for 1 day for FREE !

Remote Control Spoticast from any browser (even while you play video games on your Xbox One).
Play videos from the artists you follow and love, movie clips, live, covers etc.
Access to your Spotify playlists and the Soptify catalog to play the best songs and even better, cast them to a device to share a great time with your friends.
Cast on TV : Chromecast, DLNA, AirPlay (AppleTV), Miracast, Smart TV, Internet Box, etc.
Customize the Search Filter (live, acoustic, remix, covers ...)
360° videos handled with our application "Video 360"- No subscription : buy it once and enjoy it forever on all your devices !
And recent updates in 2017 so far have included:
New feature : Remote Control Spoticast with your web browser (Go to 'Remote Control' on the Hamburger menu and let you guide). Use case : change the music in the background on your XBoxOne from your Smartphone/Tablet while playing a video game, no need to go back to the app or the background audio player
You can change the matching algorithm percentage tolerance in the settings (0%: means let Youtube decide, 100% means all text (artist+track) have to be in the title video)
Bugfix : Light theme option was not saved since 2 updates, it's fixed
Finally workaround for "Loading background audio splashscreen bug". It was a bug on the XBOX One UWP Framework (this is why there's no problem on other devices) The loopback localhost could be locked (randomly) for TCP connections, specially when rebooting the console.
Play Preview tracks of 30 sec from Spotify when there's no match
Scaling settings (better for TV) (130% by default on XBOX, change it in the settings)
XBox : Change template Grid or List with View button
UI improvements
Dynamic Splashscreen
Memory optimization
Here's 'Spoticast for Spotify' in action: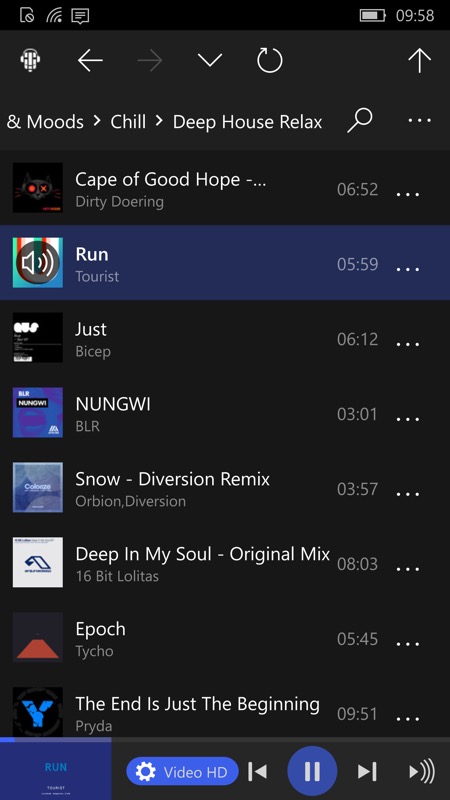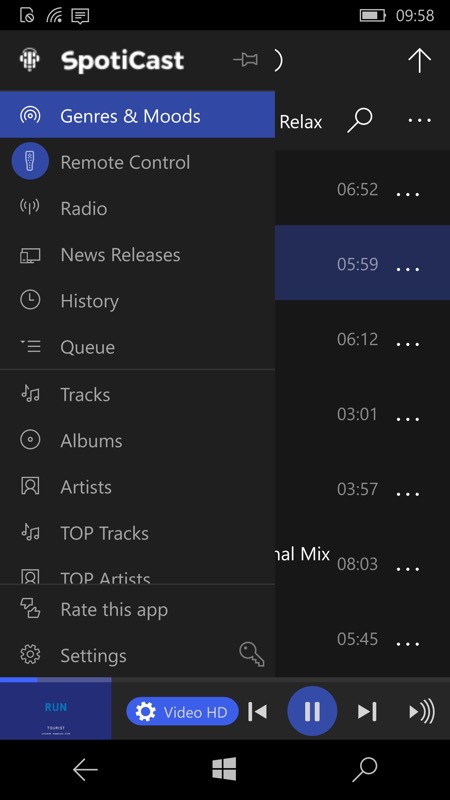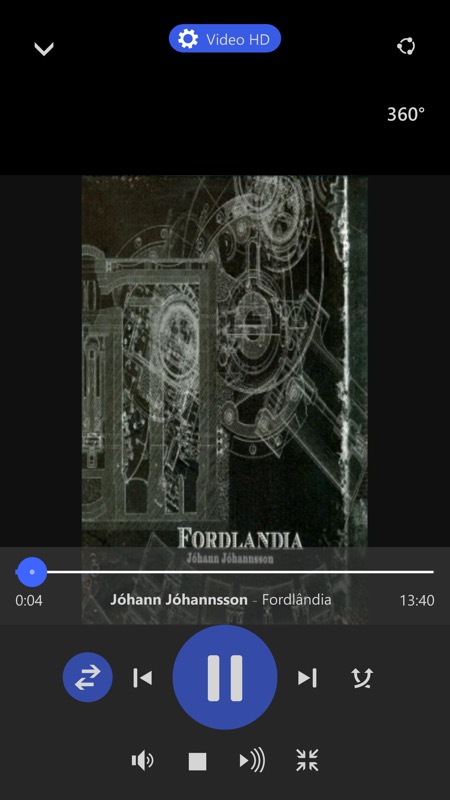 You can try/buy this in the Store here. You get a full day to try the application for free, plus an extra day after each update (to test new features), which is a nice touch. These developers have a growing stable of UWP applications and are well worth supporting with a purchase or two - if you're a Spotify Premium user (i.e. £10 a month) then Spoticast here is a no-brainer - it works so much better than the old 8.1 official application.