From the minimalist Store entry for Unigram Preview (the latter word indicates that the developers know full well that all the functionality isn't quite baked in yet!):
Unigram – An Universal take on Telegram. Made by the community, for the community

Happily, MSPU has put together a full(ish) feature list:
Basic chat functionality
Use of emoticons
Stickers
Group chats
Show profile pictures
Share pictures
Search through notes
Mute chats
See if the message has been sent
See if the message has been checked
Start new chats
See if an user has been online
Set a profile picture
Use your phone number
Show notifications
And more…

UWP-specific:

Quick reply from notifications
Support for Continuum
Adaptive design
Share contracts
Integrate with the People Hub
A couple of promo screens of Unigram Preview in action: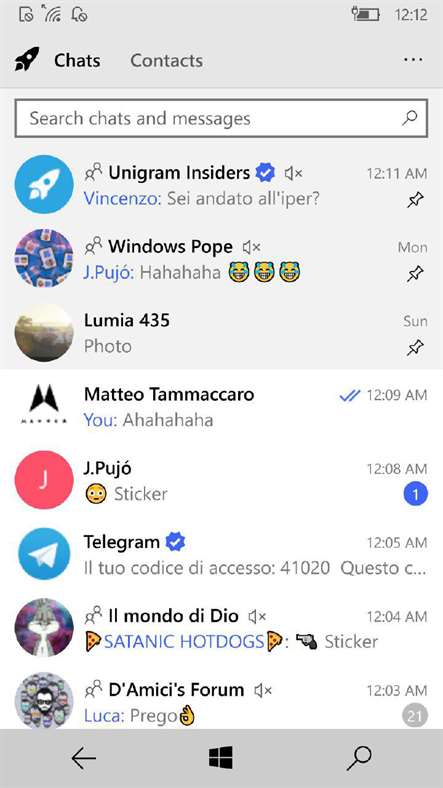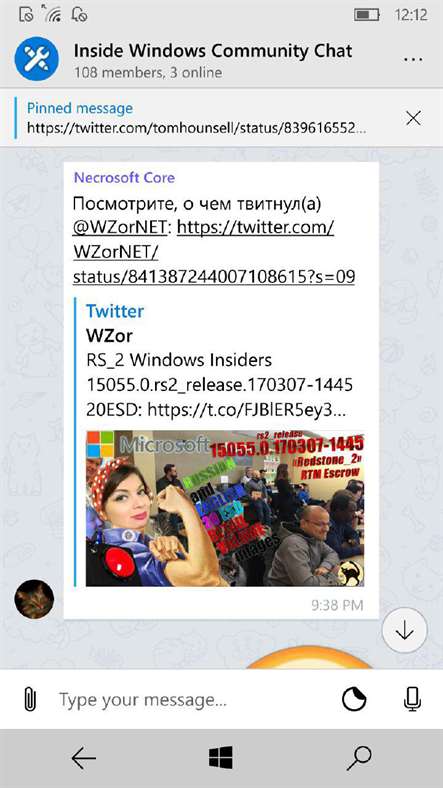 This seems well done and can work right across form factors, plus there's Telegram's own cross-platform support. I have to confess that I've never used Telegram in my life though, so comments welcome if you've given Unigram a go!
You can grab this for free here in the Store.