Here's the changelog for v3.2, over and above the version reviewed last year:
Finally added option to rotate image.
Added transparent live tile. Pin it from the Settings page.
Moved the 'Close image' button to the top of the screen.
Updated Home Page.
Updated OOBE Setup UI.
Text will auto clear when you will close the Photo/Image.
Added Option to Auto-add Photos in Photos Collection Page. Add it from the Settings Page.
Improved performance of the app.
Added new app in 'Our app' section.
Some screens of the new version of Photo Scan UWP in action: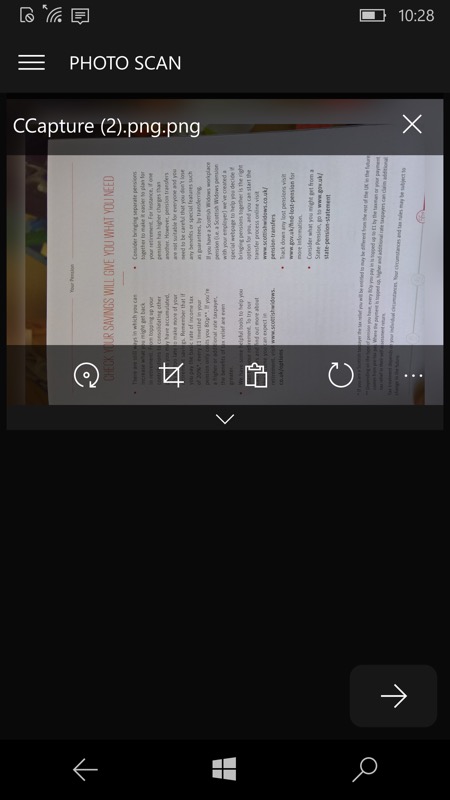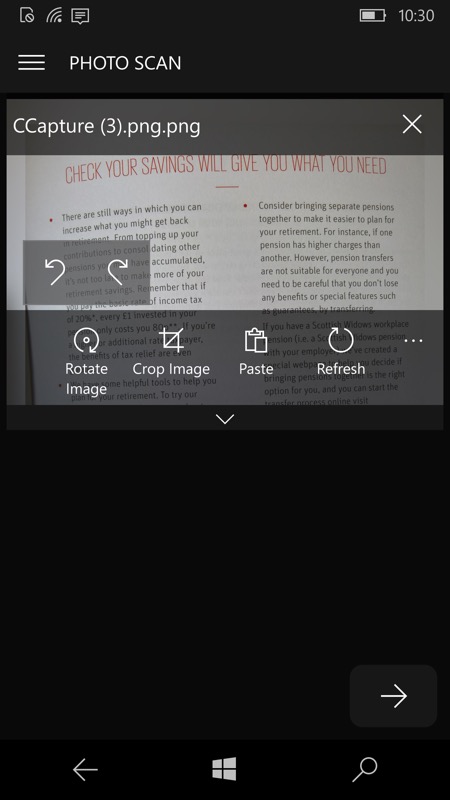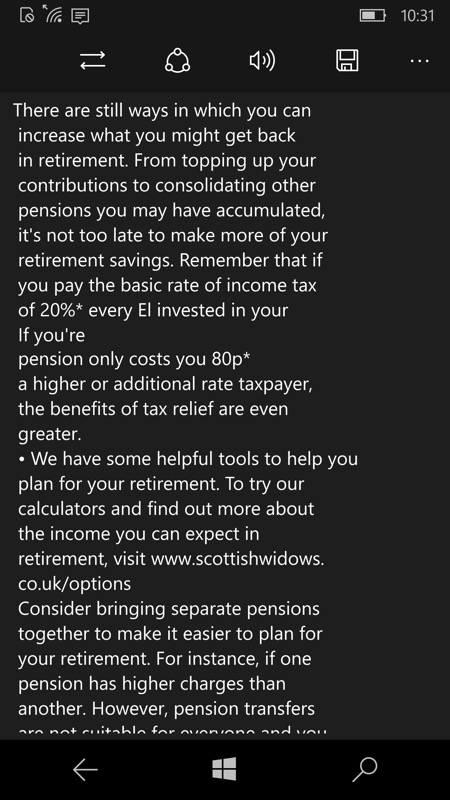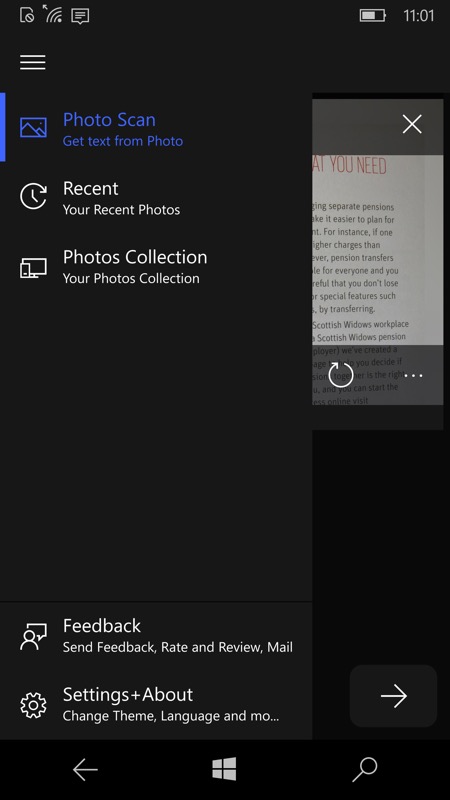 As before, this is a full UWP app and works just as well on any screen - camera permitting, arguably the high spec phone camera makes all the difference here (I was using a Lumia 950). You can find Photo Scan here in the Store for phones, tablet and laptop.