From the Store description:
Echo is a revolutionary new take on your forecast. We've blended high-quality, animated weather and data radars with our advanced forecasting tools to bring you a beautiful, glanceable weather forecast when you need it and professional forecasting and radar services when you need a little bit more.

Our advanced suite of radar services provides more then 10 weather layers for whatever you're looking for - from basic animated radar to dew point statistics from five hours ago. Stop and analyze weather patterns whenever you want, or watch the storms roll in or that cold front roll out with responsive radar animations on most layers.

When you just need the forecast - for any location around the world - just flip on Weather App Mode in settings - and Echo transforms into an immersive weather app, complete with beautiful visualizations, 24 to 72 hours of hourly forecasts with Echo Pro, and an overview of your entire week with Echo's 7-day daily forecast.

Echo is a free app with a majority of it's features available at no charge. However, the free edition is ad-supported with ads placed in the most non-intrusive possible locations. If you want to add more than two pinned map locations or more than two active animated or static layers, these features - as well as extended Hourly forecasts and ad removal - are available forever for just $1.99 with Echo Pro.

There are 10+ layers (for the USA, at least, currently) – each providing its own insight into what's happening above. Two modes of basic weather radar are available – HD radar that provides a simple, smoothed out weather radar – and raw data directly from the NOAA output. In addition, there are multiple data and informational layers are available, including:
Visible/Infrared Cloud Cover Satellite
Temperature Map
Wind Intensity
Wind Chill
Heat Index
Dew Point
Relative Humidity
Here's 'Echo - Weather/Radar' in action: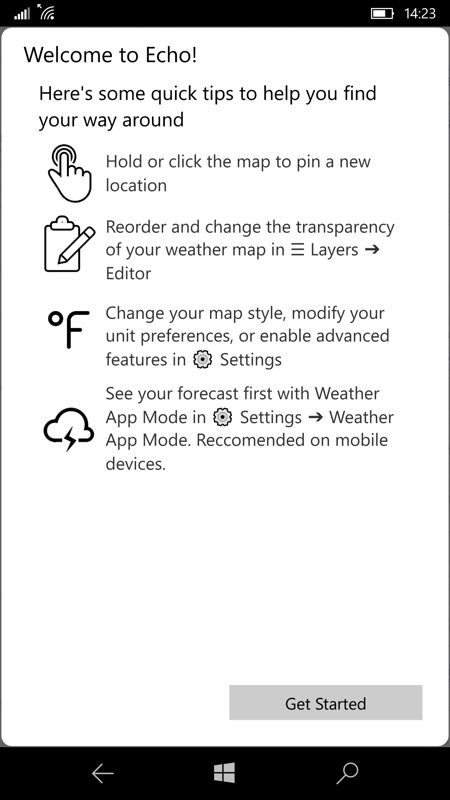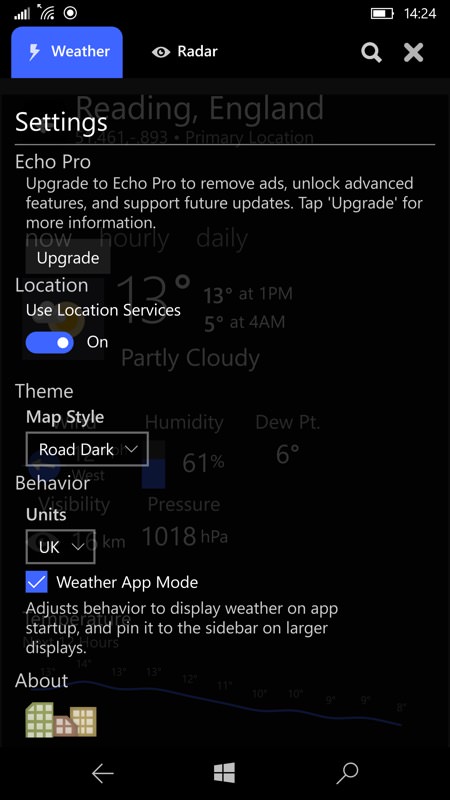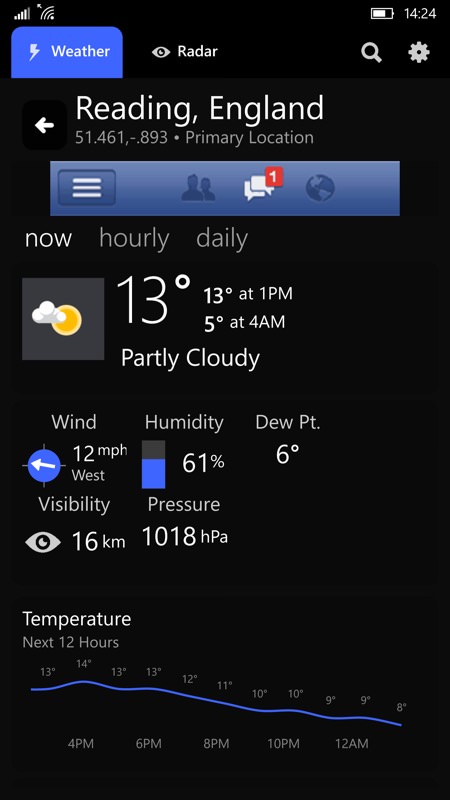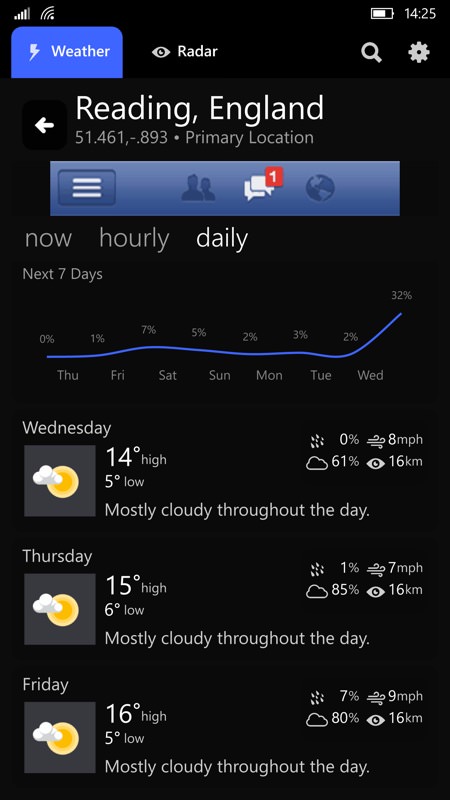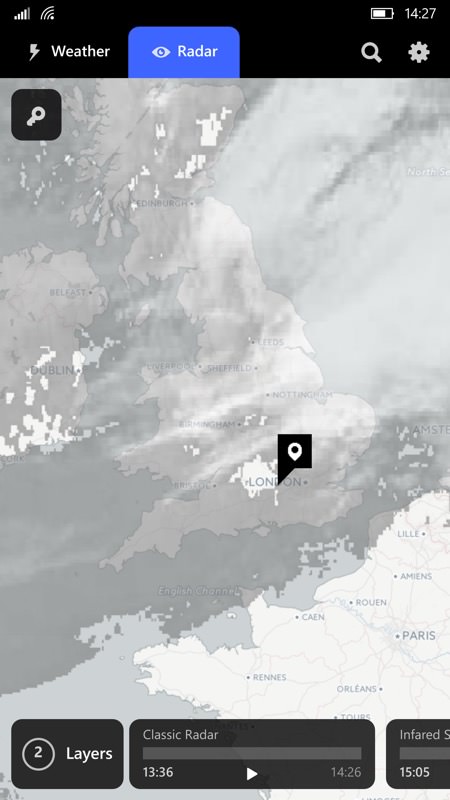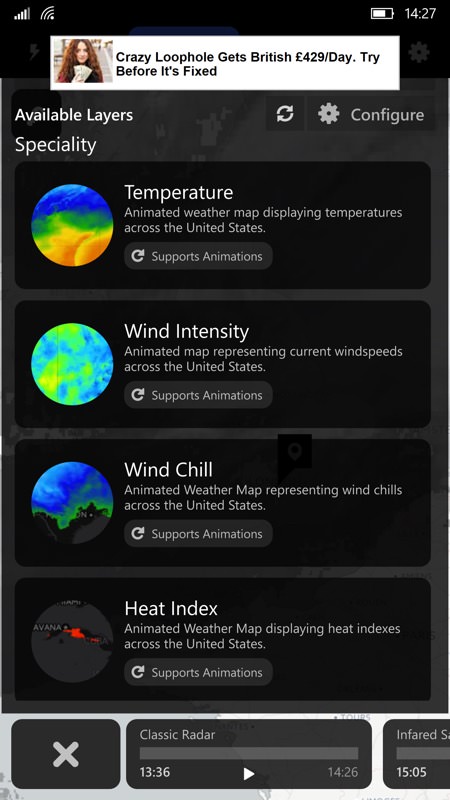 Echo is a free app supported by ads. These are placed in some of the app's windows, such as the layer selector, location selector, and weather window. Ads can be removed as well as enabling a selection of advanced features unlocked for a $1.99 (or local equivalent) IAP. Free app limitations include:
No more then two pinned map locations (locations saved that are not your current or default location).
No more then two layers can be added or animating at a time.
24 Hour Hourly Forecast (can extend up to 72+ hours hourly with Pro), sorted by the day.
Ads placed in some windows and situations throughout the app.
Here's the UI on a Continuum or Desktop view/display, notice how the display adapts automatically to screen size, with the forecast slotting into a sidebar: