From the Store description:
Microsoft To-Do is a simple and intelligent to-do list that makes it easy to plan your day. Whether it's for work, school or home, To-Do will help you increase your productivity and decrease your stress levels. It combines intelligent technology and beautiful design to empower you to create a simple daily workflow. Organize your day with To-Do's smart Suggestions and complete the most important tasks or chores you need to get done, every day. To-Do syncs between your phone and computer, so you can access your to-dos from school, the office, or the grocery store or even while you're traveling around the world.

You can quickly add, organize and schedule your to-dos while you're on the go. With important to-dos that you really shouldn't forget you can add reminders and due dates—we'll remember them for you. And if you have to-dos that you need to tick off on a daily, weekly or yearly basis you can set up recurring due dates to remind you each and every time.

You can also use To-Do as a note-taking app, adding detailed notes to every to-do—from addresses, to details about that book you want to read, to the website for your favorite café. You can collect all your tasks and notes in one place to help you achieve more.

What areas of your life do you want to be more productive in? You can have a color-coded list for each. Now you can quickly add your homework to one list, your groceries to another, your packing list, your work projects and your home DIY projects to yet more lists. You can create as many lists as fits your lifestyle. And if you follow a productivity system such as GTD (David Allen's Getting Things Done Methodology) then you can create a Someday list or a Follow-up list. To-Do is here for you, whether your goals are for this week or in 5 years time.
It's pretty comprehensive, for day to day lists or even basic project management, with the caveat that it's not hierarchical and you can't set dependencies for one to-do item on another. The biggest strength here, like Wunderlist before it, is that there's perfect syncing as you change records, provided you're online (if not, syncing obviously waits).
Here's Microsoft To-Do UWP in action: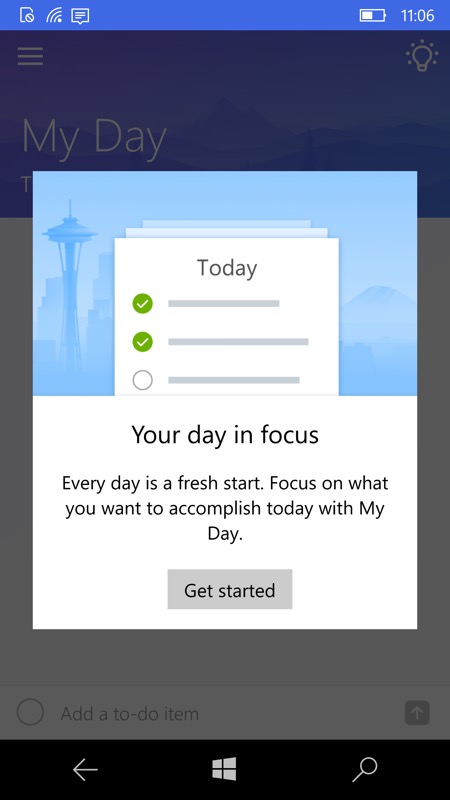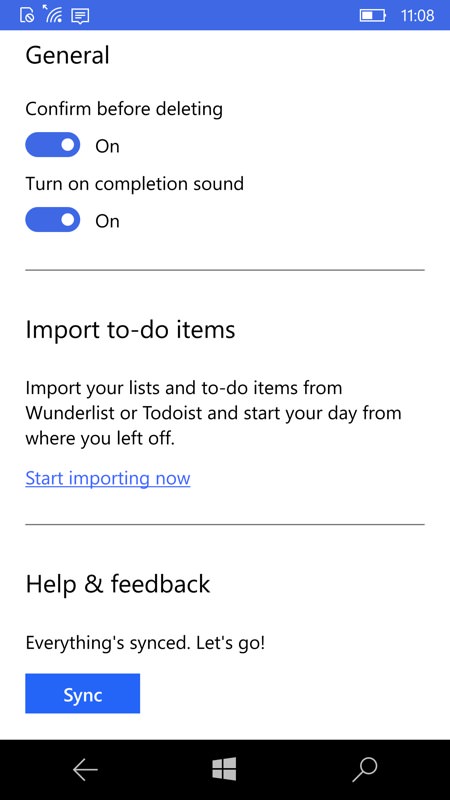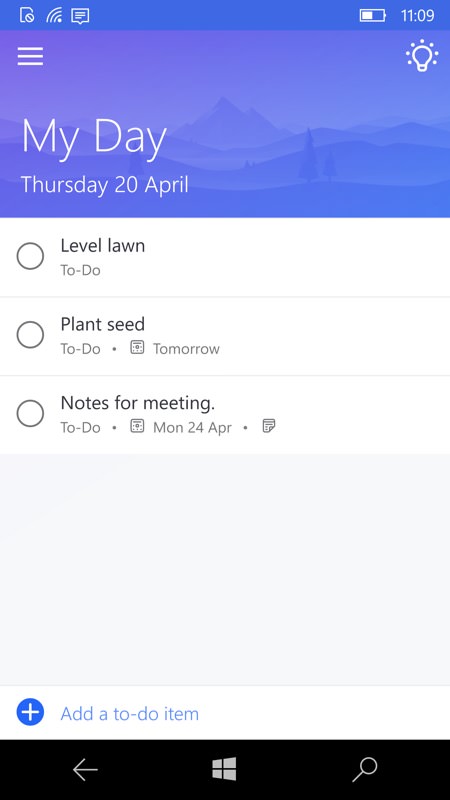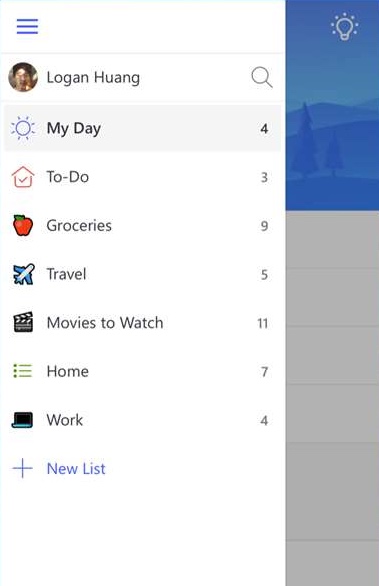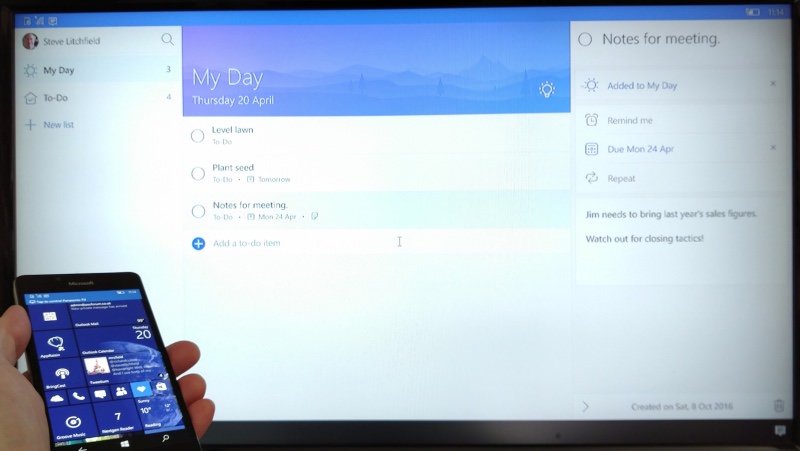 You can grab Microsoft To-Do here in the Store, it's compatible with anything running Windows 10 (including Mobile) - or you can interact with the service online directly at todo.microsoft.com - syncing of content is instant.