From the Store description:
Choose from more than a thousand high-quality images from various sources: Unsplash, Pixabay, Pexels and many others.

Or let the application do it for you every day. It is also possible to ask Cortana to pick background or lock screen image for you.

Are you a happy owner of Microsoft Band? No problem! The application not only allows you to change the image on your device but it'll also pick up matching color scheme.

The Wall! works very well too, here are some screenshots from a quick play with it: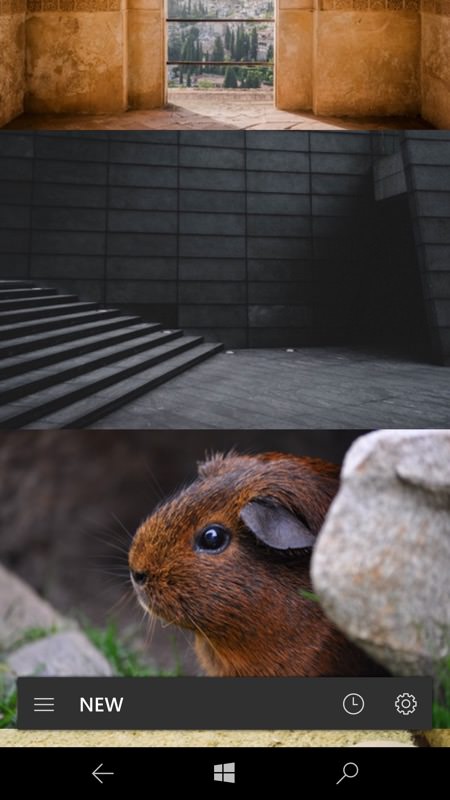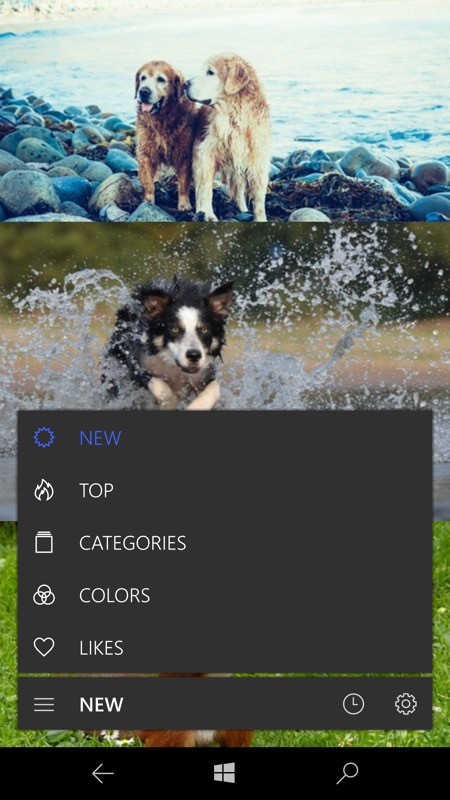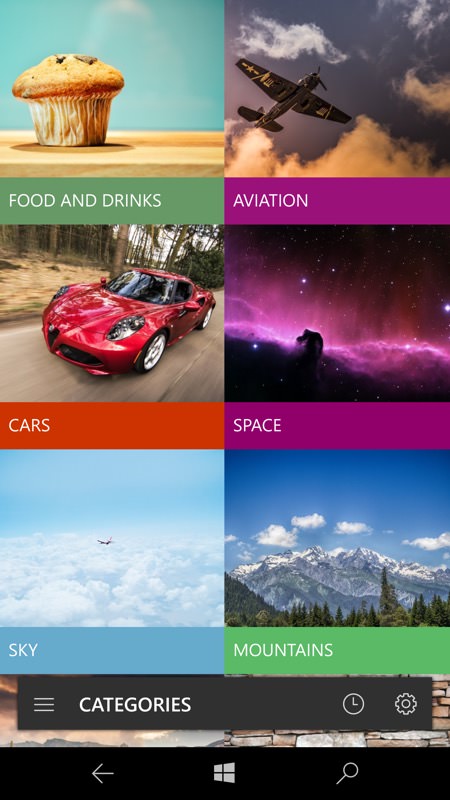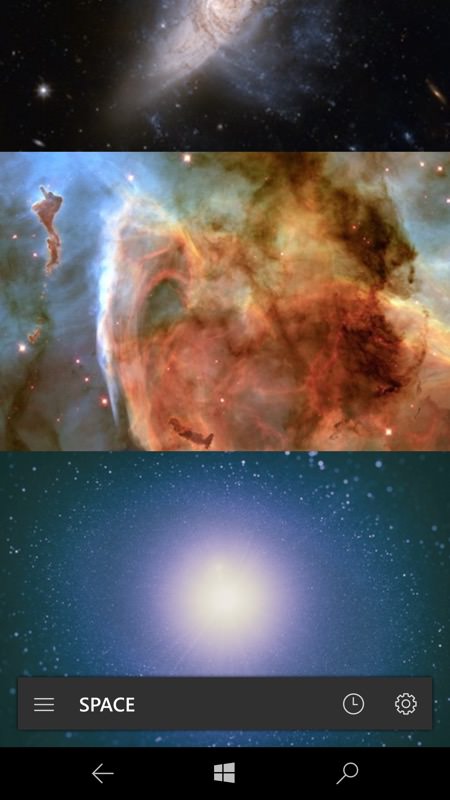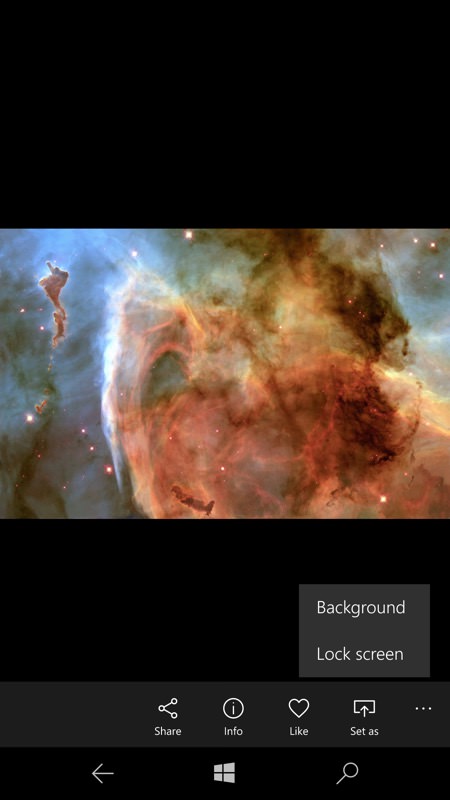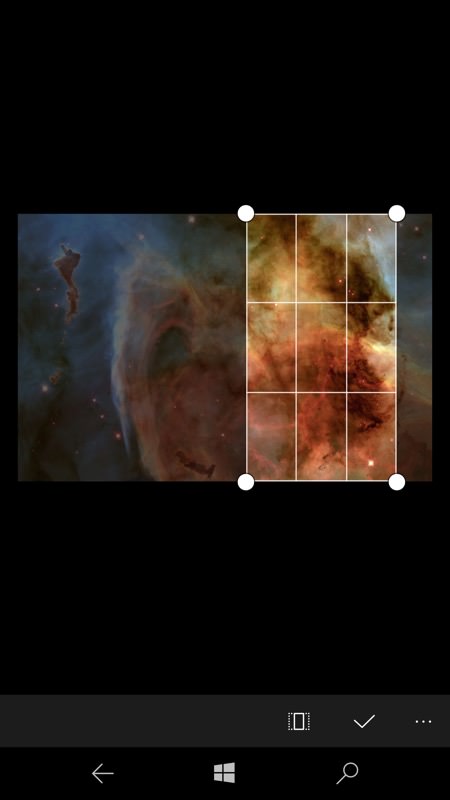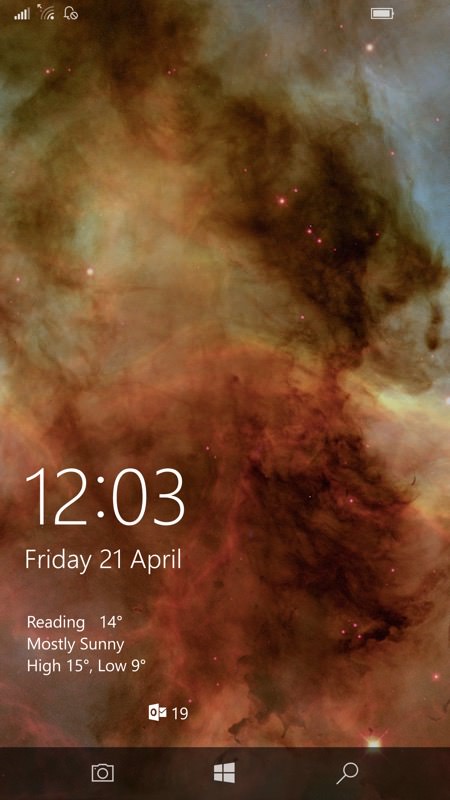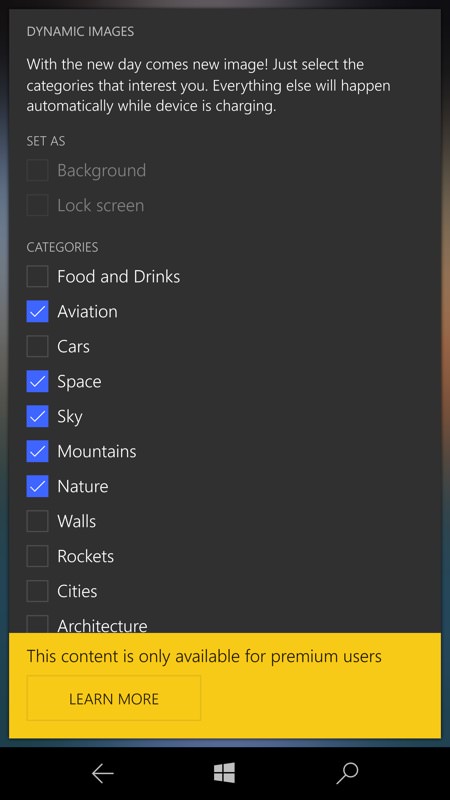 Although there's no real benefit in using this with Continuum, other than screen real estate for browsing, here's the obligatory shot to prove the full, responsive UWP app mettle: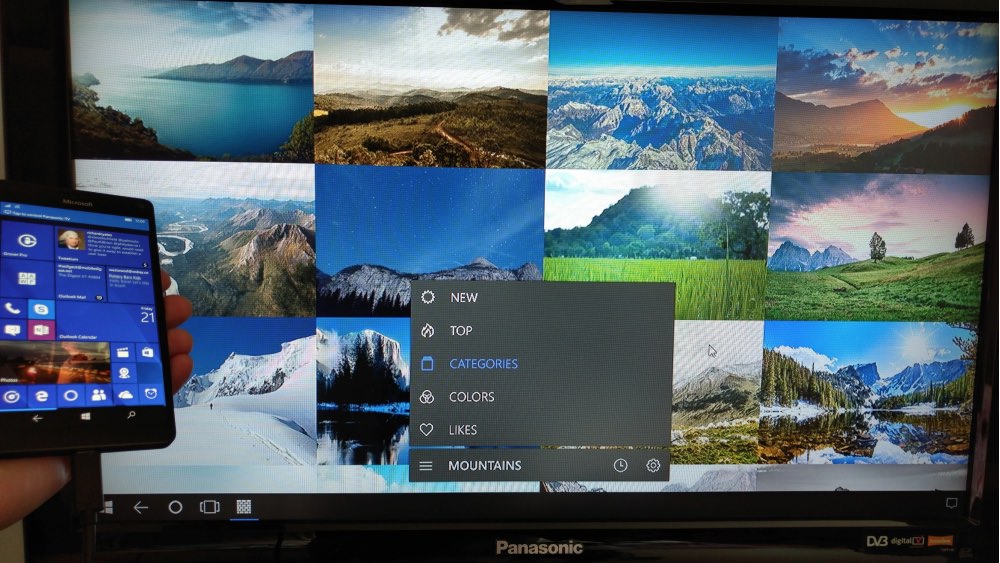 Or, of course, you could set this up to work on your Windows 10 tablet or laptop too. Nicely programmed, nicely presented, and not expensive.
You can grab The Wall! in the Store here.