From the Store description:
Advanced personal finance manager - the only application on the market that allows you to seamlessly track your cash accounts and stock portfolios. Inspired by popular SPB Finance, MS Money and Quicken it inherits many of the features and adds more: simple intuitive interface, flexible reports with drill-down capabilities, online FX rates and stock prices, excellent performance with years of data. Schedule, enter, analyse and project your expenses months and years ahead, all within this beautiful app.

No subscription required
No data is stored online except compact encrypted OneDrive backups.
cash and stock transactions
full multi-currency support, 156 currencies and 4 cryptocurrencies
online FX rates and stock prices
photo attachments
data synchronization between 2+ devices via OneDrive or Dropbox
voice commands (Cortana, WP8.1 only)
account groups
transactions with custom category/project/payee
hierarchical categories and projects (a.k.a. tags or classes)
split transactions that can include transfers (e.g. mortgage principal repayment plus interest)
any periodic transaction can be scheduled with a reminder
budgets configurable by accounts, categories, currency and custom periods (for example UK tax year)
8 powerful fully customizable reports with tables and charts
each report can be cloned and saved for future use
reports and budgets can include scheduled transactions - perfect for forecasting
drill down into reports and budgets to view related transactions
OneDrive backup/restore allows multiple profiles
QIF import/export, export to CSV and Excel
live tiles for accounts, budgets, reports and quick transactions
password or PIN protection, encrypted data file
search in transactions
flexible configuration
built in calculator
supports all resolutions
default dark/light themes or blue picture background
excellent performance with tens of thousands transactions
This is one step up from your average money manager, in that we're dealing with more macroscopic amounts - though presumably you'd have to also have a way of keeping track of the smaller amounts, in order to feed details into Money Tracker Pro?

Here are some (promo) screenshots of Money Tracker Pro in action: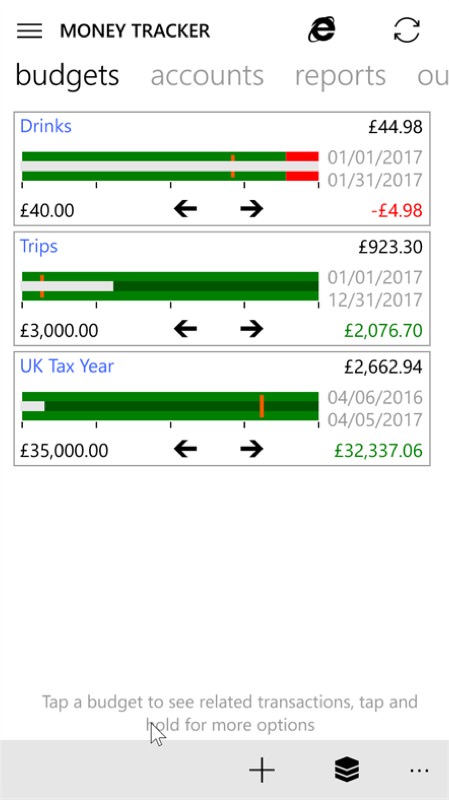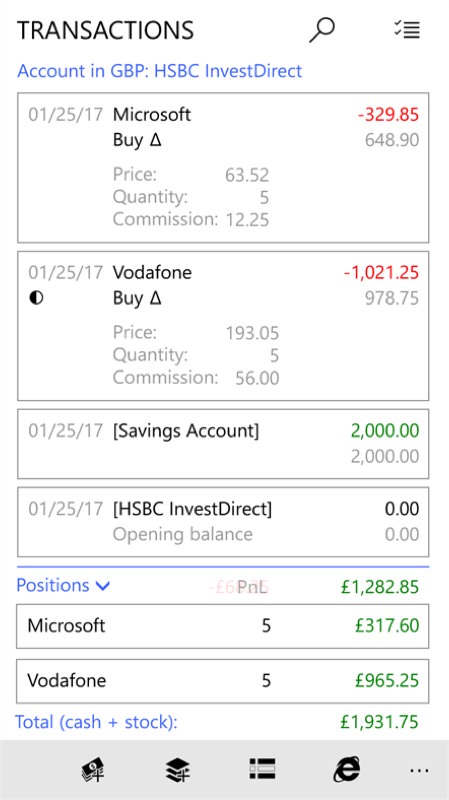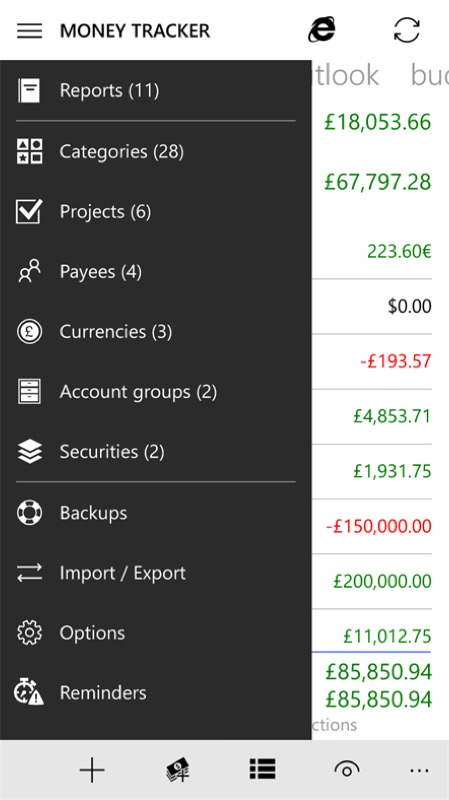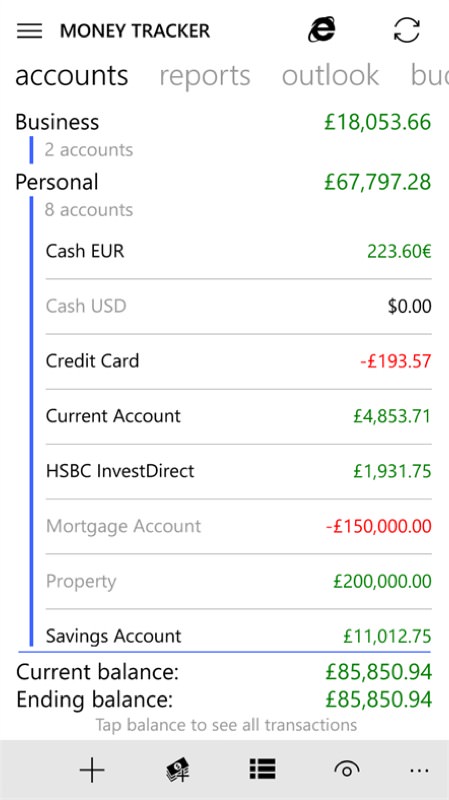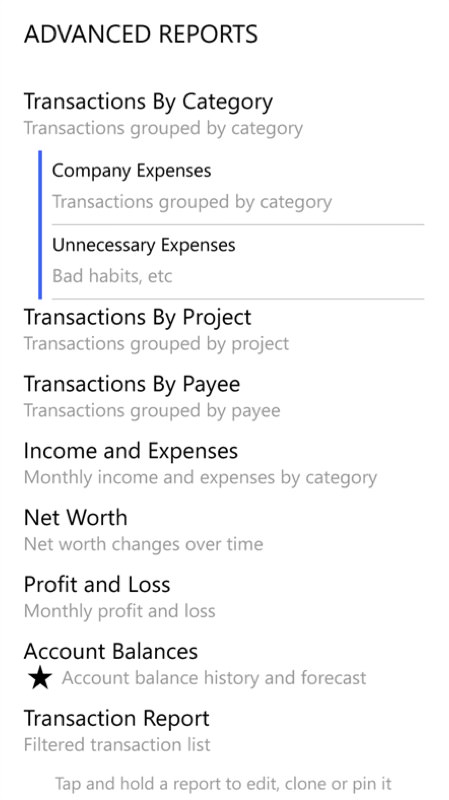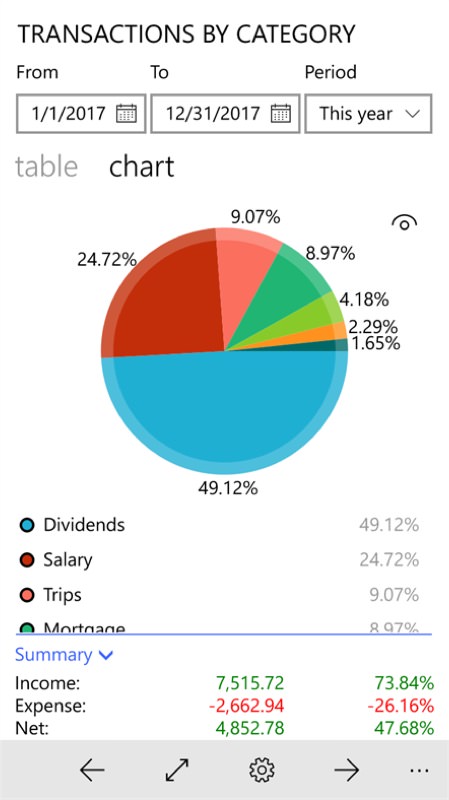 You can grab this in the Store here. The trial version is fully featured and ad-free but limited to 50 transactions. Anyone with an older Windows Phone 8.1 installation will get the old 8.1 application, anyone on W10 will get the new UWP app.