It's a fair cop - such 'cup' devices have been available for a while, but we were sent the CHGeek one and I've been quite impressed.
The design is unashamedly plastic, but glossy areas come pre-sealed in protective plastic and it all seems sturdy enough in operation.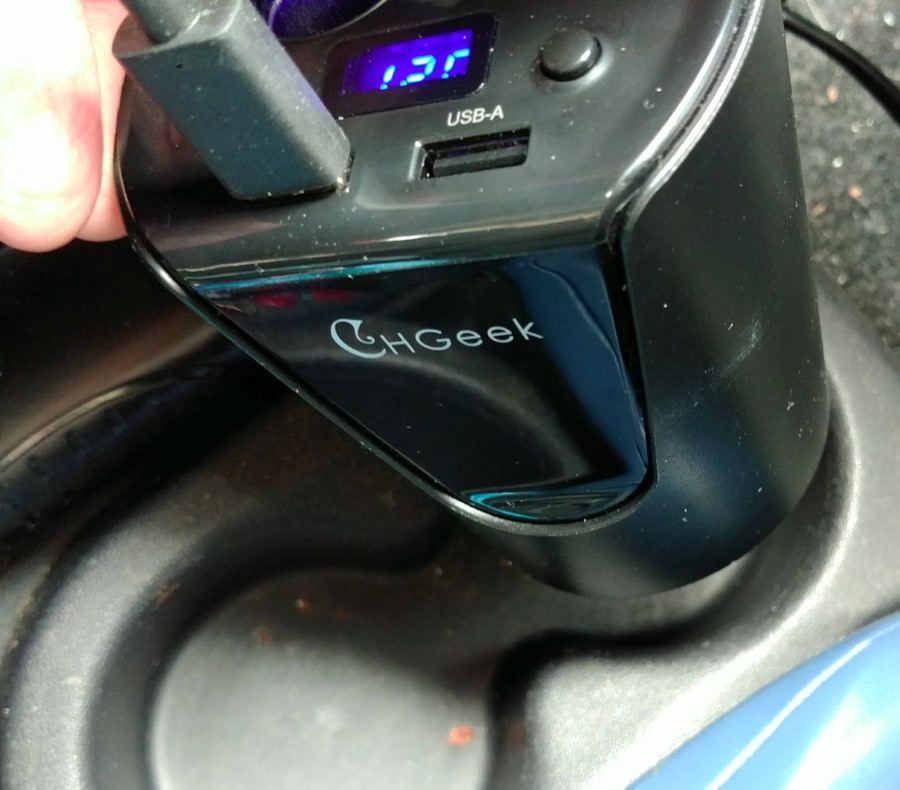 The idea of these gadgets is to expand the one 12V 'cigarette lighter' socket in a car to a multi-port extravaganza, letting you charge and power up to four things at once, in this case:
Two 12V 'pass through' sockets, each of which has its own 'on/off' toggle button
A USB socket certified for Apple iPhone use (i.e. wired with the special resistor that [over-fussy] iPhones tend to need)
A USB socket wired more generically
In case you're wondering, the 'iPhone' USB port also seems to work just as well with other smartphones, so it really is just the iPhone is more fussy than it needs to be - probably Apple trying to make more money from first party and certified accessories?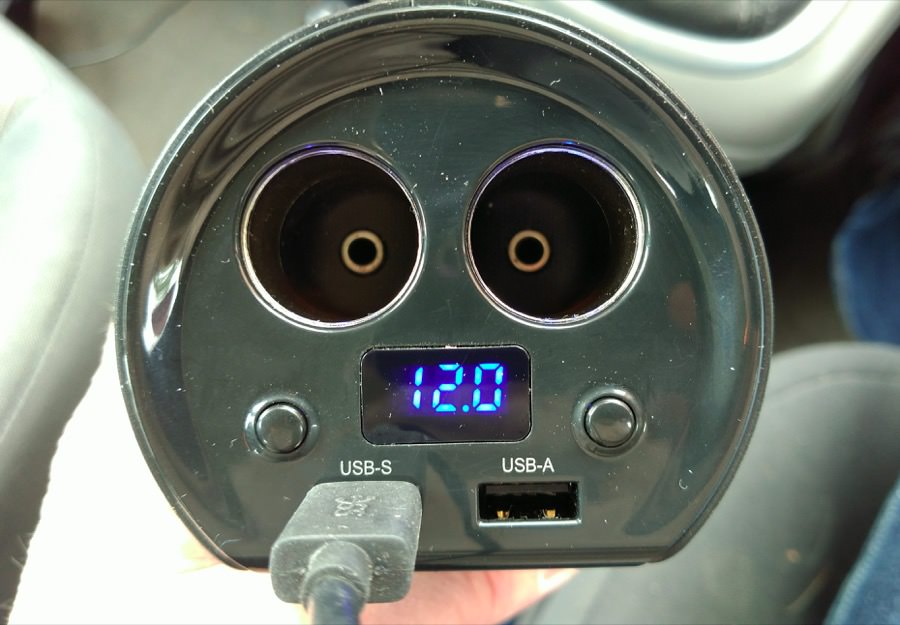 The central LED display shows the battery voltage when nothing's plugged into one of the USB ports (12.0V above) and the charging current (in Amps at 5V) when something is plugged in and on charge.
Now it's here that things get a little disappointing. The total power output from the CHGeek gadget is quoted at 80W, but this includes power delivered through the two main 12V sockets. Each of the dedicated USB sockets is quoted at 3.1A maximum, but in my tests with multiple devices I never saw above 1.5A, so don't expect true fast charging.
Mind you, with a little lateral thinking and some extra adapters, I could at least work my way up to a total of six USB outputs at the same time. So perhaps not maximum current across the board, but your family are going to be impressed that you can keep on plugging in their charging cables, all at the same time!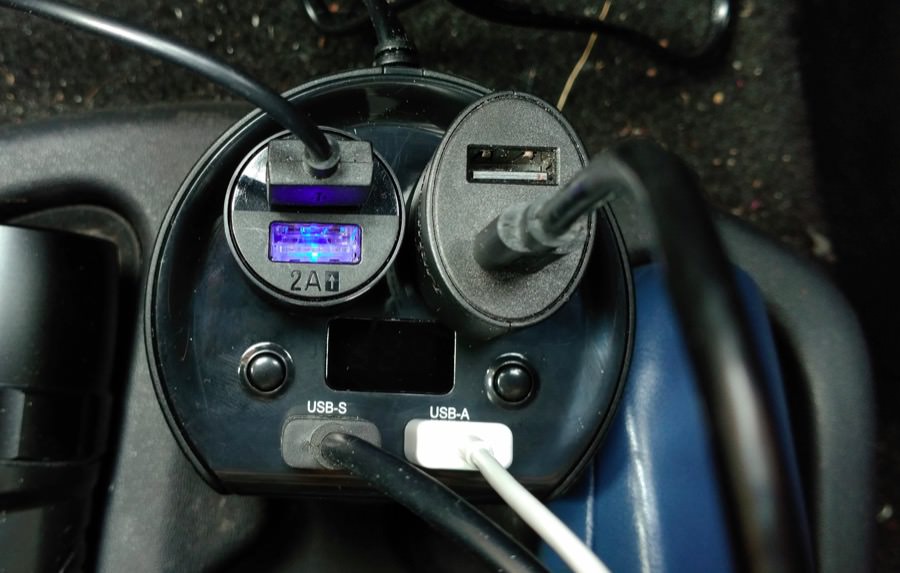 The CHGeek Cup Charger is currently £12.99 on Amazon UK and this seems decent value and a good 'family' upgrade for your car's gadget charging system as long as you don't need high current charging.