The linked web page states:
On May 23 in Shanghai, Microsoft will show the world what's next.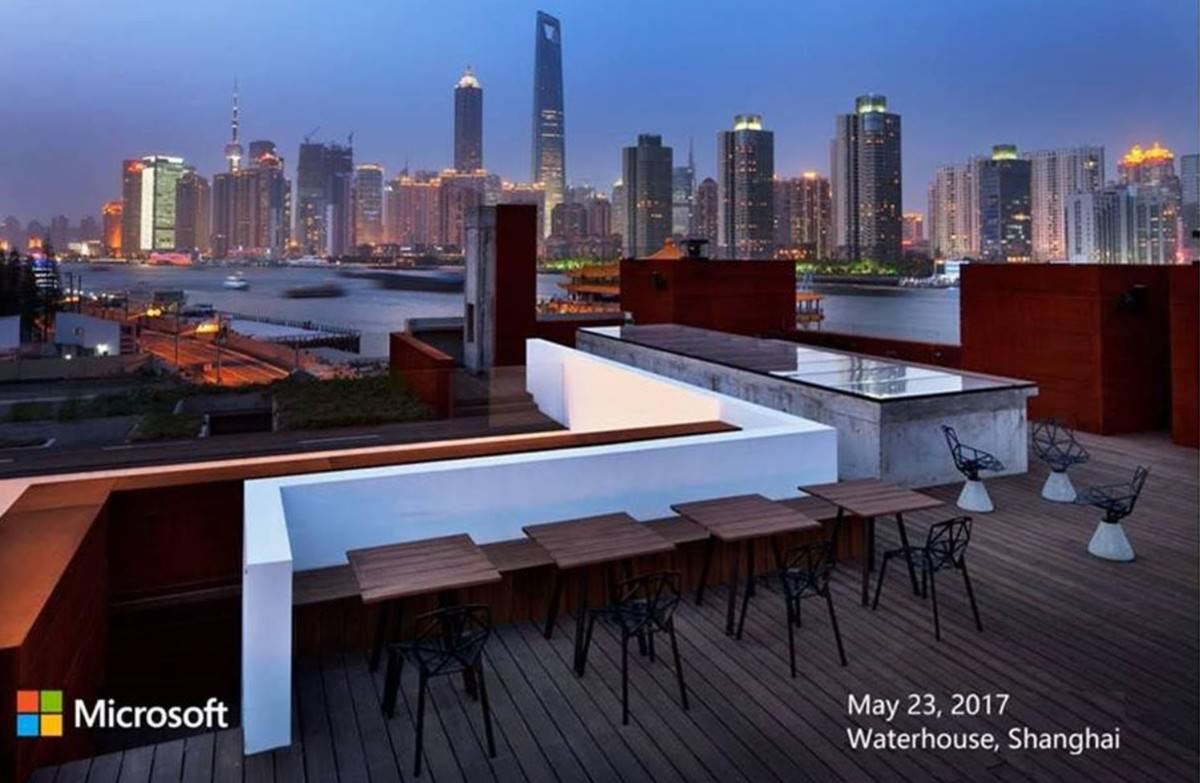 The event time is down as 7 pm China Standard Time, which is midday in the UK, rather conveniently.
A new device in the Surface Pro line is a shoe-in, as that's overdue, but I'd also expect more on Hololens and 'Mixed Reality'. A 'Surface Phone' can't be rolled out, either - at some point Microsoft has to at least tease that it's got plans for new category-defining hardware in 'mobile', whether this comes in phablet, clamshell (think Nokia E7-style) or folding-screen form.
Watch this space.