Here's the new bot in action in Skype's UWP app for Windows 10: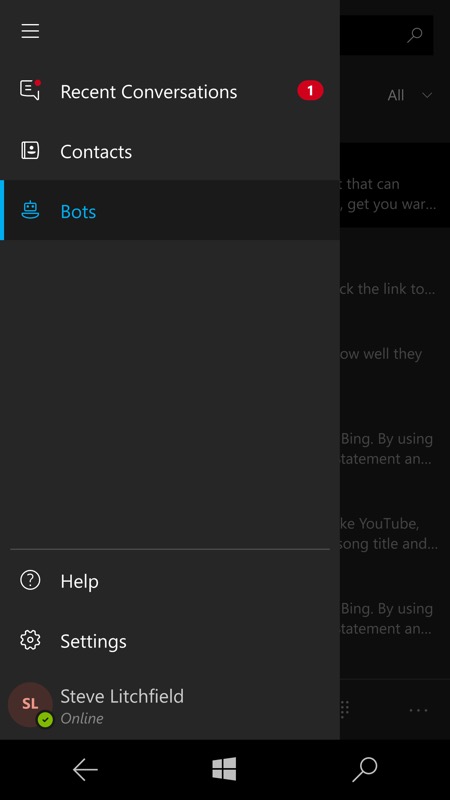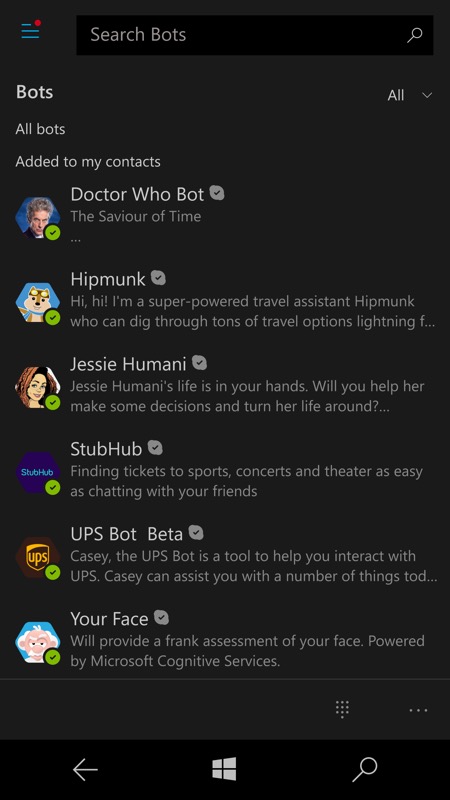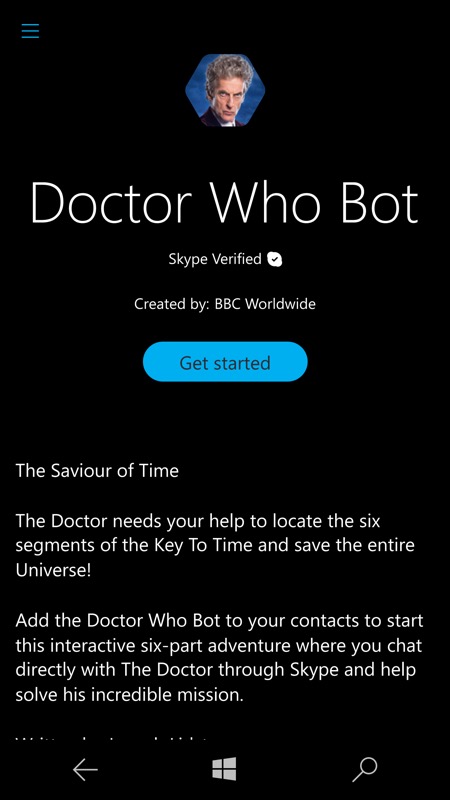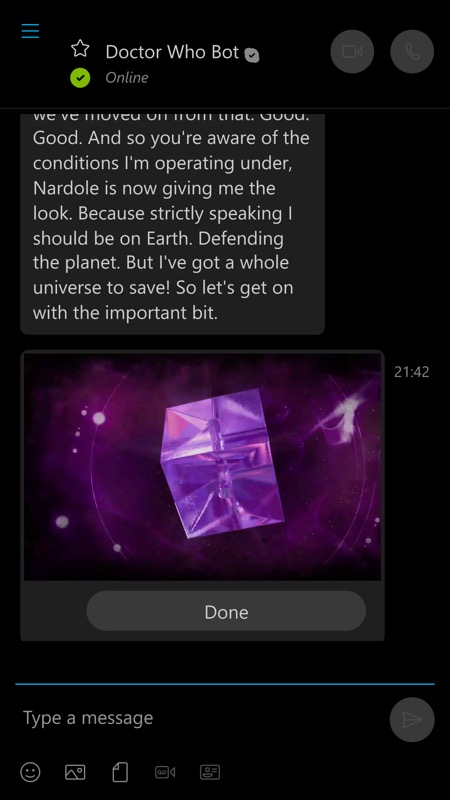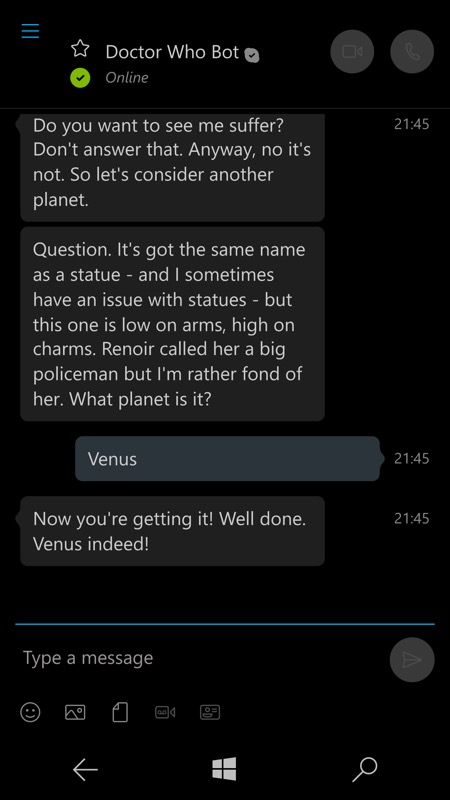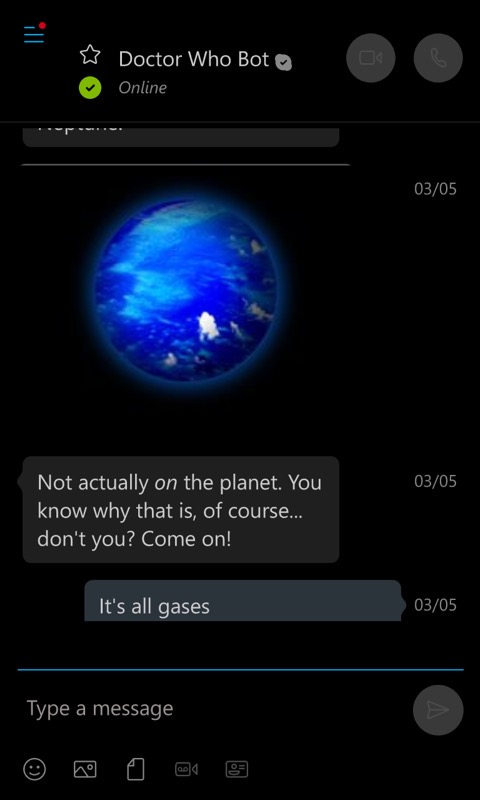 What do you think? A waste of space? Or a nice nod to a British TV classic?
PS. This all needs Skype UWP on Windows 10 Mobile, of course.
PPS. Where's David Tennant when you need him??!