From Google+:
Enable Touch Friendly File Explorer In Windows 10
You can activate the touch friendly, ( tablet version ) of Windows File Explorer in Windows 10 build 15063 and above.

Just create a desktop shortcut with the string

explorer shell:AppsFolder\c5e2524a-ea46-4f67-841f-6a9465d9d515_cw5n1h2txyewy!App

Right click on desktop >> New >> Shortcut >> enter the above string in location field and click next.
And you are done.
Very cool indeed. As someone who has been trying to use Windows Explorer on my Surface Pro and occasionally struggling with the imperfect marriage of touch and a (originally) mouse-friendly UI, for many things I want to do, the full on touch-designed File Explorer is an excellent option to keep available. For clarification, on my Start menu on the Surface device, I named it 'File Explorer UWP' and then I can dive into whichever one is needed at that moment: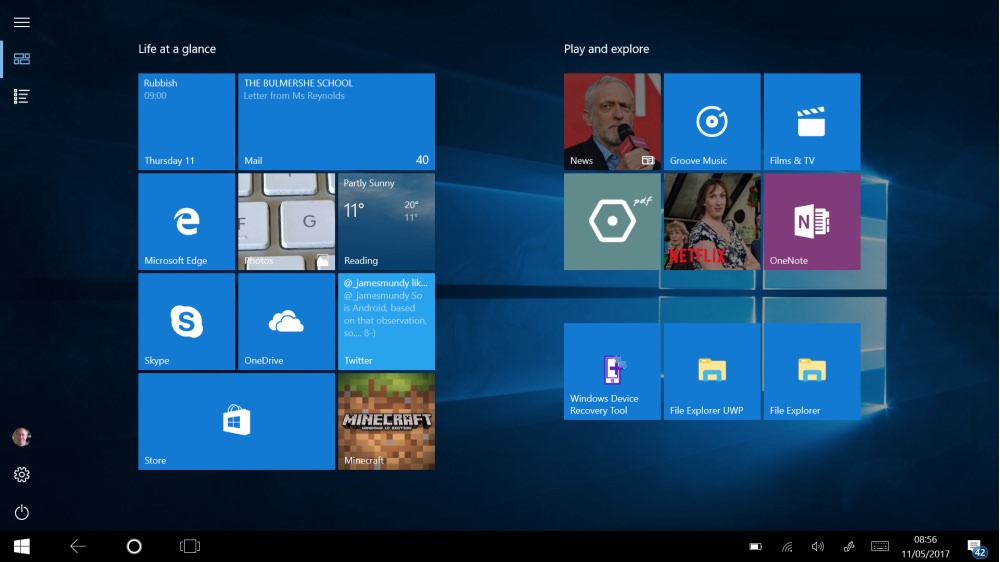 Both File Explorers on my Surface Pro Start screen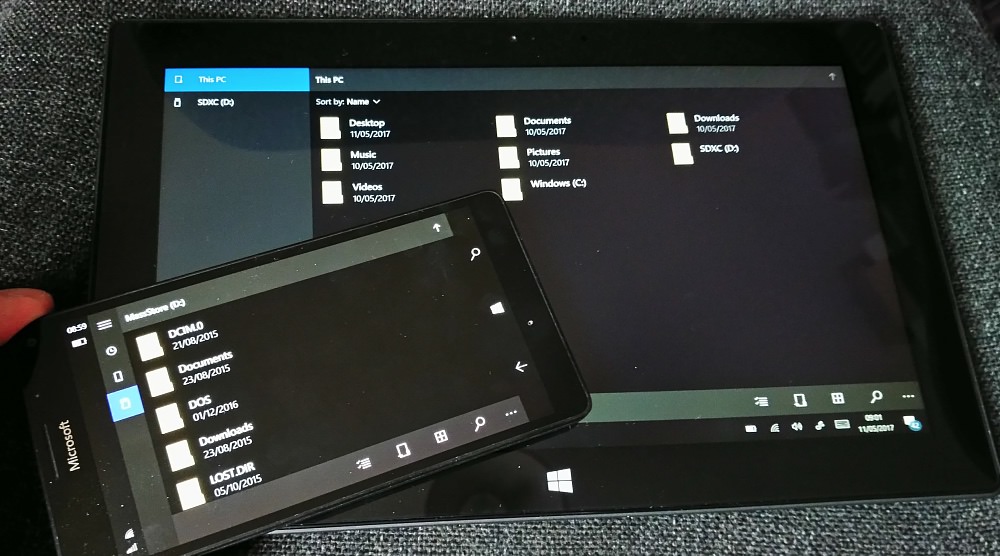 File Explorer UWP on both phone and Surface Pro
(via)