Anyway, Heston Blumenthal's Skype bot is 'exclusive', offering "cooking tips, exclusive seasonal menus, and personal anecdotes directly from Chef Heston". Essentially it's a once a month short video presentation, along with some chat from 'Heston' himself. Here's the bot in action in Skype UWP on my Lumia 950 XL: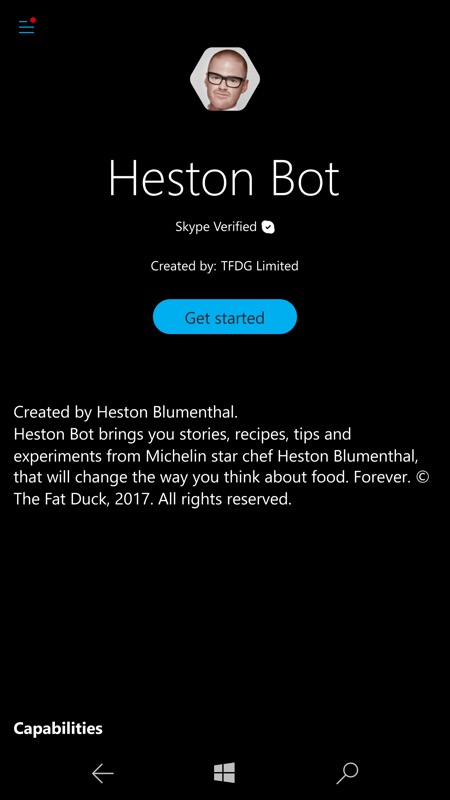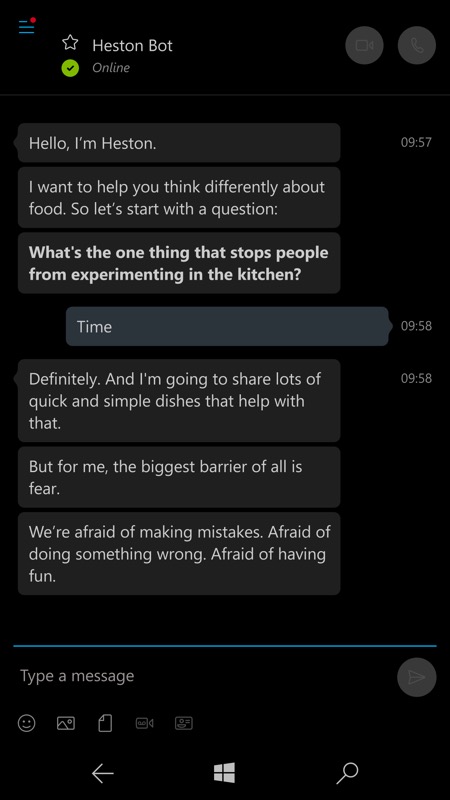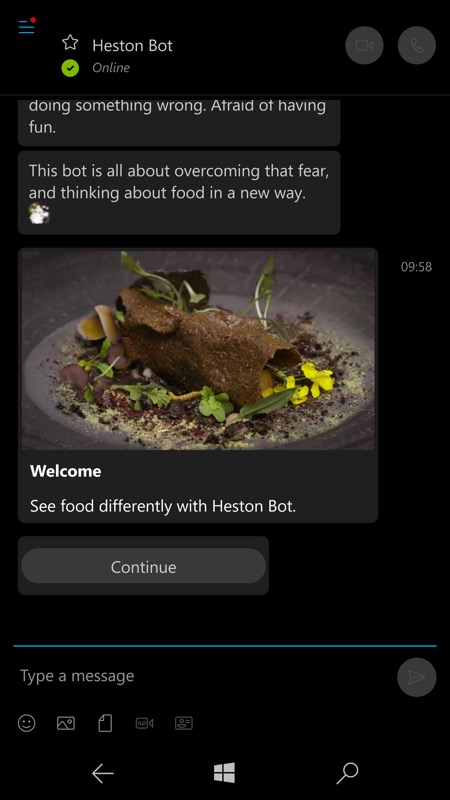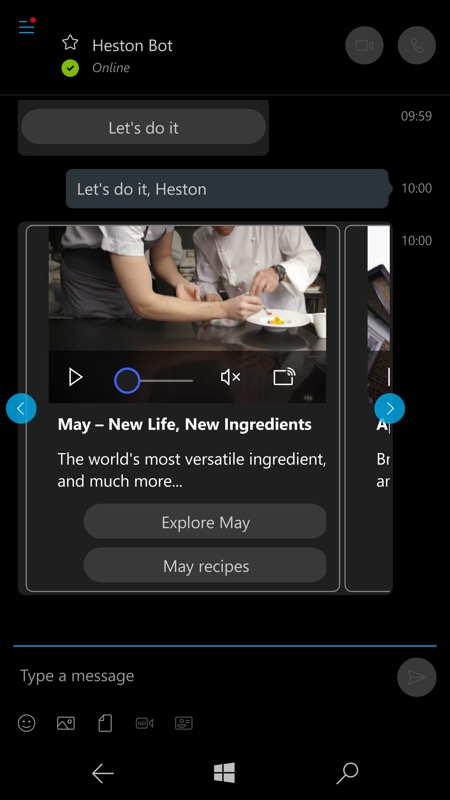 You can try this yourself by looking under 'Bots' on the hamburger navigation menu in Skype UWP.
The idea's not perfect, since the video shorts get interrupted by phone screen timeouts - so you have to tap the screen occasionally to stop this happening. And there's no real interactivity, you can't ask for tips or recipes when you need them, which seems a missed opportunity, given the whole 'bot' concept.
But it's a start and an interesting idea, pinging you every now and then with interesting food ideas.