We last featured Image Resizer UWP here, six weeks ago.
The dark theme is forced, by the way, and not just my test phone here picking up a system theme. But dark makes a ton of sense on AMOLED-screens, and looks classier on any phone, in my opinion. Some screens of the new version in action: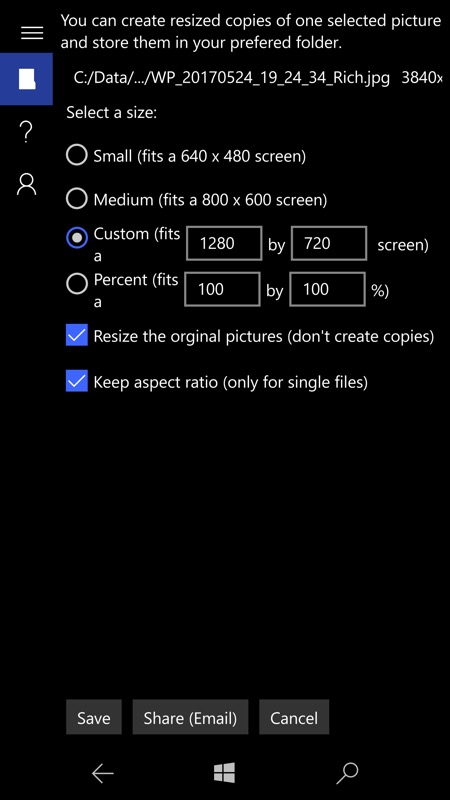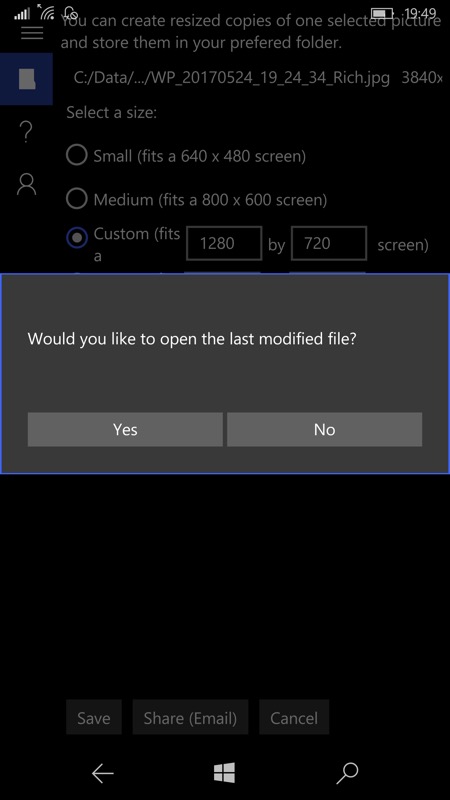 Nice to see this improving, even if the UI is still quite basic. You can grab this free UWP app in the Store here.