From the Store description:
Your Highness, our kingdom is at risk. We're facing great danger! Not only villagers, but also maidens, warriors, mages, ravens, bats, eagles and dragons are trying to destroy our empire. Guard your throne and stop them now!

Use your tactical knowledge and skills to tip the scales of triumph in your favor in order to save the kingdom from the invaders. You are their last hope. Get King's Guard now and dive into a beautiful world. Build strong towers and lead your defense forces against difficult enemies .

Mighty Towers

You can choose from six different towers which can be upgraded. Each tower has different abilities to help you overcome various enemies.

Engaging Missions

Fight across three different environments in three campaigns that offer an intense tower defense experience with 50+ challenging and unique levels.

Key Features:

3 campaigns
6 powerful towers
8 enemy types from villagers to warriors, to flying dragons
50 unique levels in three different environments
Powerful items to use for tactical advantages. Some items allow you to summon meteor rains from the sky, entangle enemies on the ground, unleash an ambush, power-up and sharpen the senses of the tower
Epic boss battles. Mighty bosses have unique skills and abilities. Some are fast, have a lot of health, more speed, deflect more damage, and ability to summon units
It's decent enough, playing on the phone and on laptops, desktops, tablets and Continuum screens: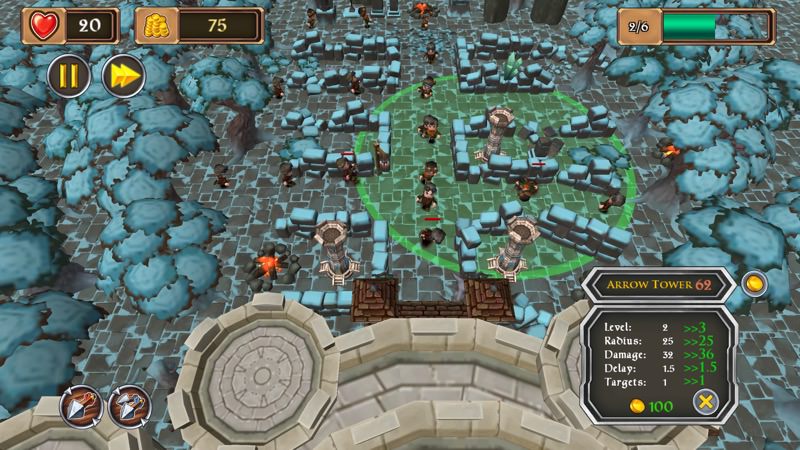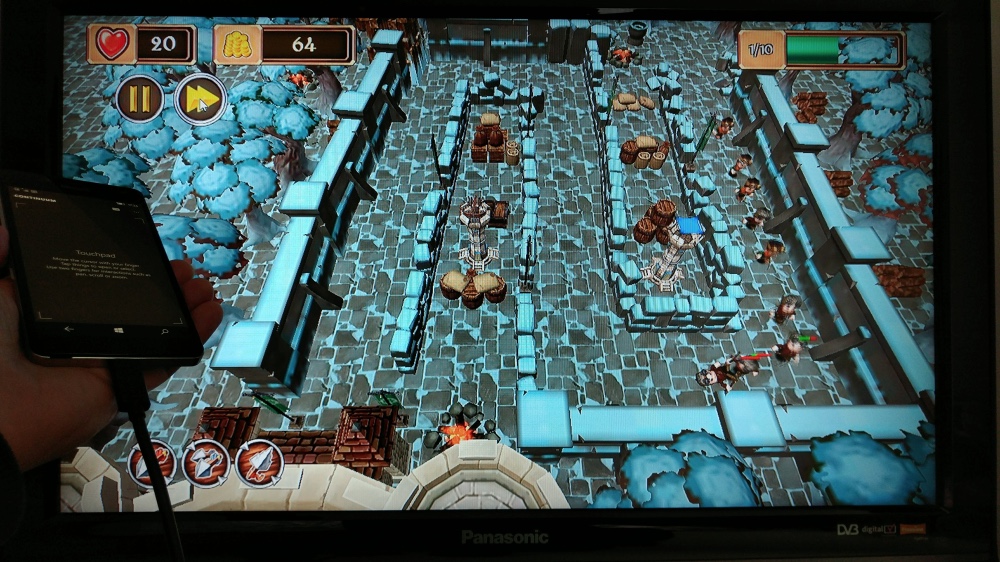 I mention lack of flair above - and this despite the high resolution graphics evidenced on both phone and (above) Continuum displays - the issue is that you can't really see your weapons firing unless you look incredibly closely. Maybe things get more visible later in the game, but as it stands, on a 5.2" phone screen you won't see any of your bolts, arrows or bullets. Ever. The bad guys just get damaged and die 'invisibly'.
A second criticism (and sorry for being harsh, I realise that this game is effectively free) is that it's VERY demanding on chipset and battery. As you might expect. My test Lumia 950 was almost too hot to touch - run this on a Lumia 930 and you'd heat an entire room!
Grab it free here in the Store for the next 24 hours. Comments welcome!