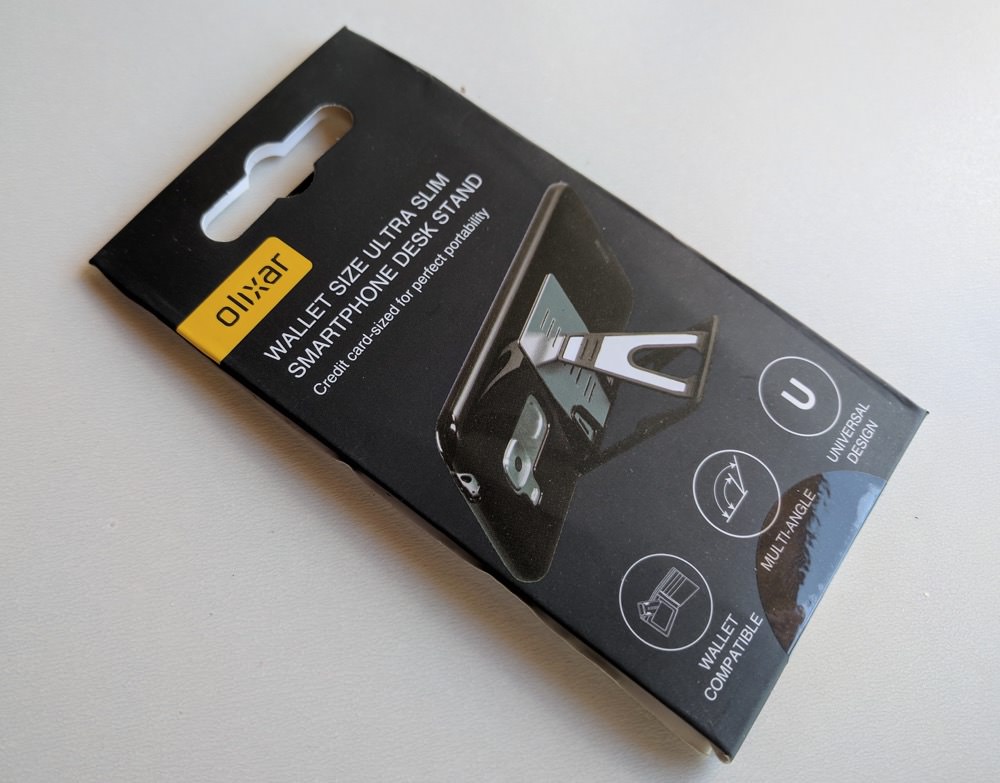 The concept is so elegant that you wonder why no-one's tried it before. A mechanical triangular stand that folds flat - the clever bit is the way the parts are dove-tailed so that they fold flat next to each other within the confines of a plastic credit card outline: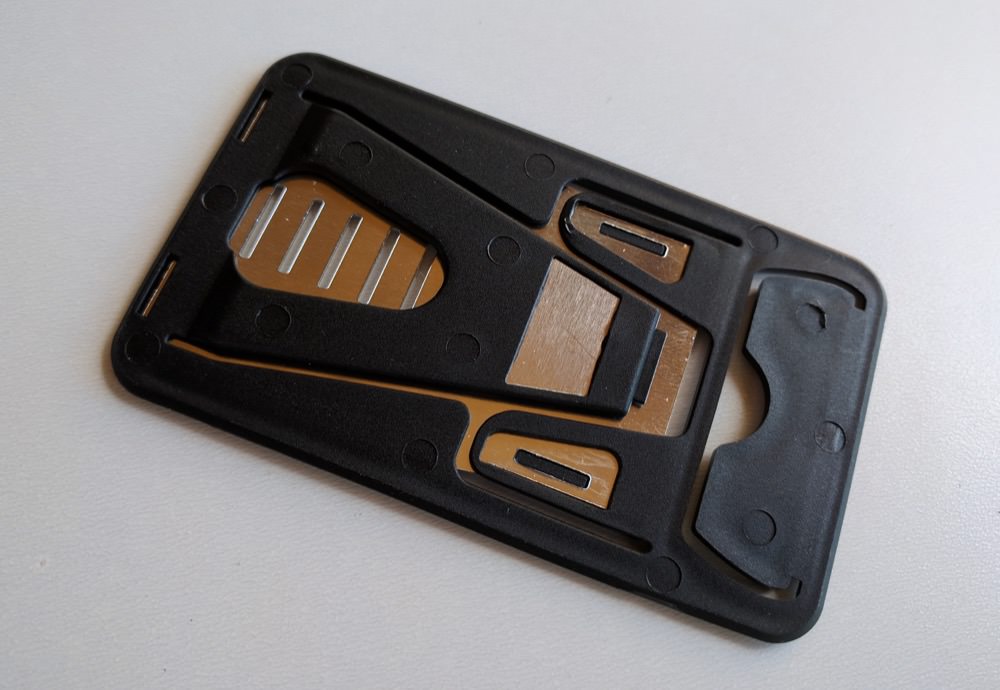 The actual hinges themselves are thin moulded plastic, raising some questions about longevity and durability, but I'd estimate that each hinged section has a life of several thousand 'bends' at normal temperatures, so this should see you through a year or two of use (at least):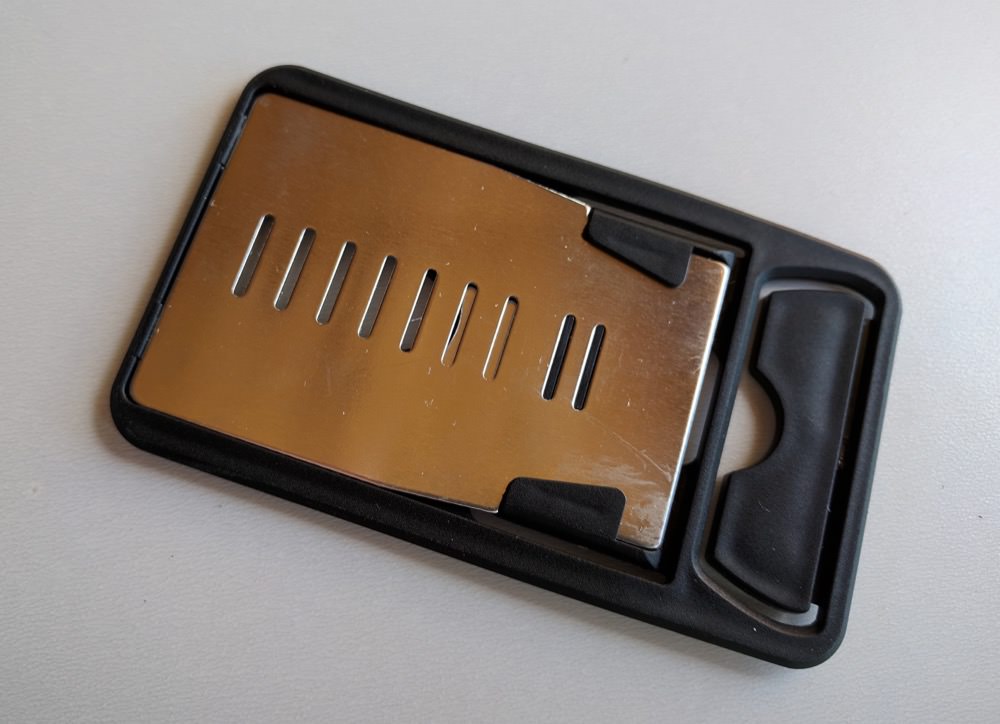 The materials are aluminium for the backplate and support (probably because making these of plastic would have not been quite rigid enough) - plus the metal looks very cool. It looks like a gadget of the future, something Buck Rogers or Darth Vader would have fished out of his wallet.
In use, you flip the back out, insert the support into one of the various slots (according to the angle you need) and then bend the plastic front support up slightly to allow location of your smartphone (any size, any thickness):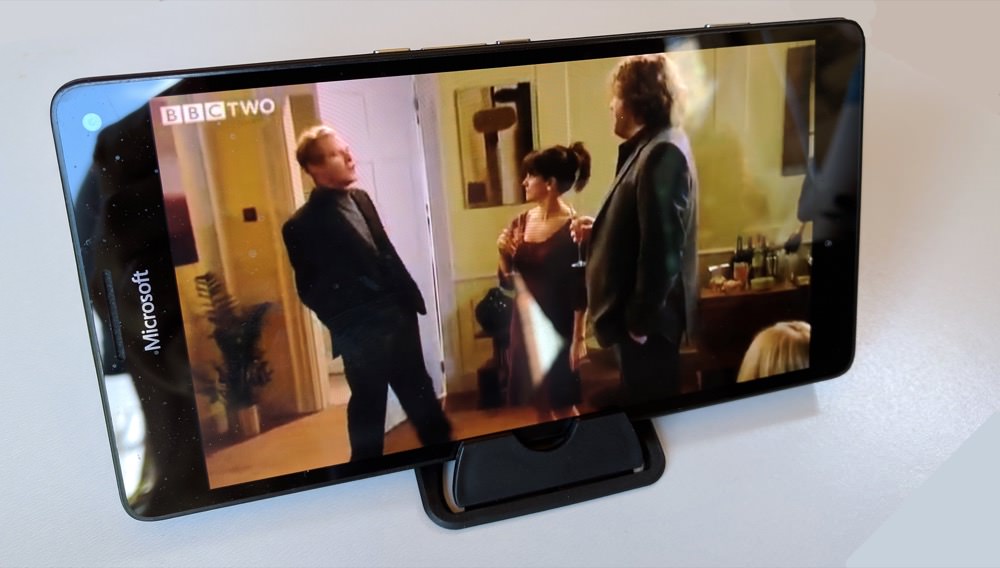 Looking at the back view, you can see how it works: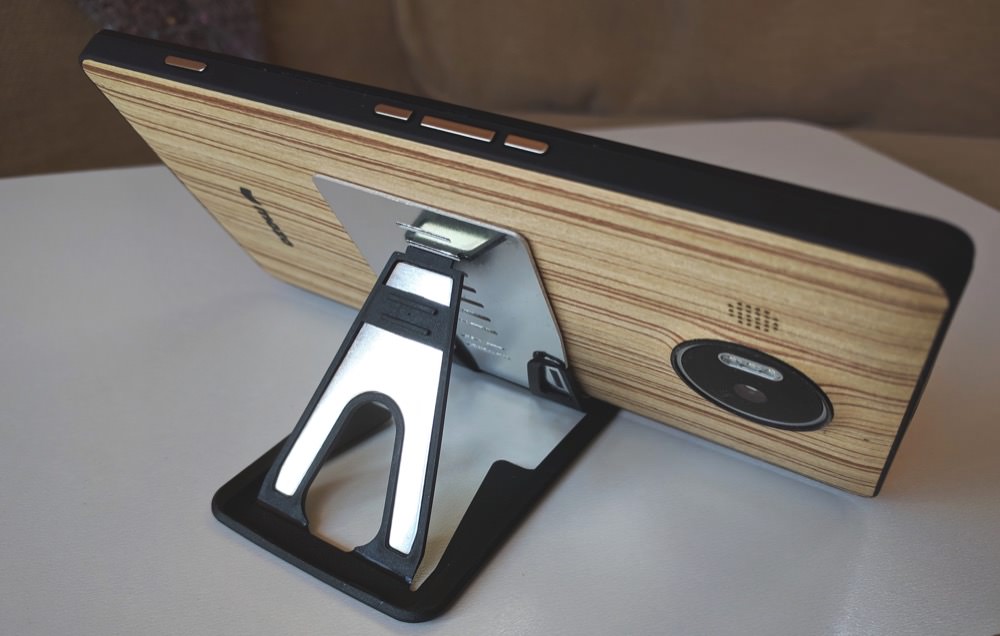 Simple and effective, and very sturdy - the phone can't slip forwards or backwards, so you can get an uninterrupted viewing experience of Netflix, YouTube or whatever you want to see on your phone while cooking or eating.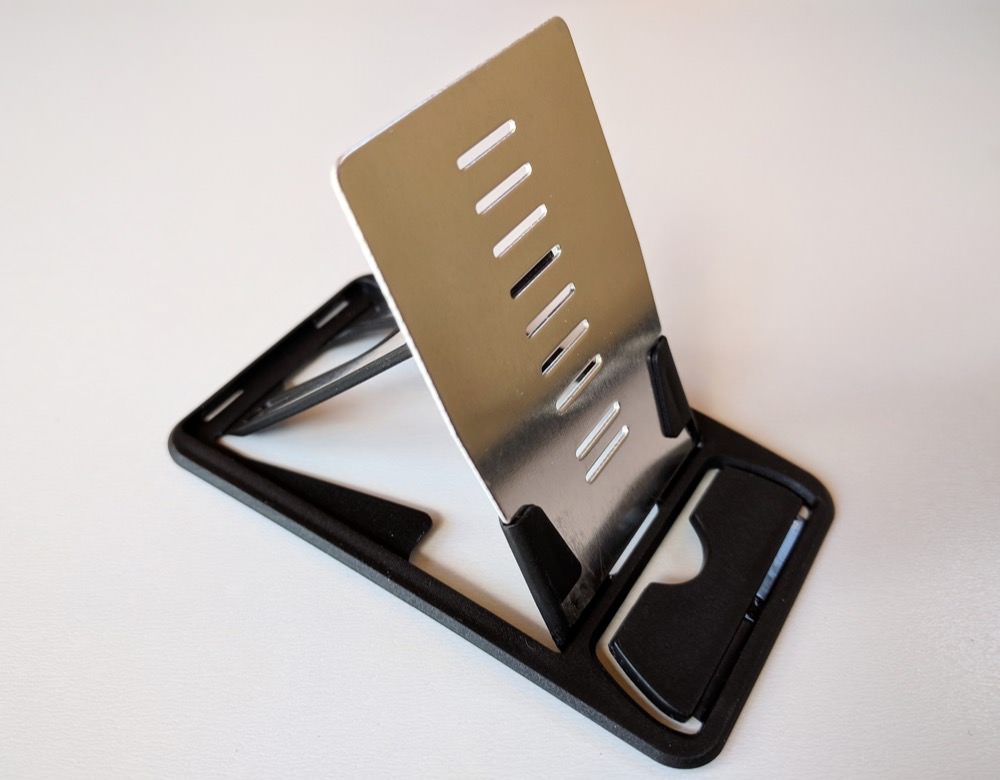 The final test is whether this Olixar gadget does fit into a stadard sized credit card slot in a wallet - and I'm happy to report that it does, and with ease, thanks to the rounded profile: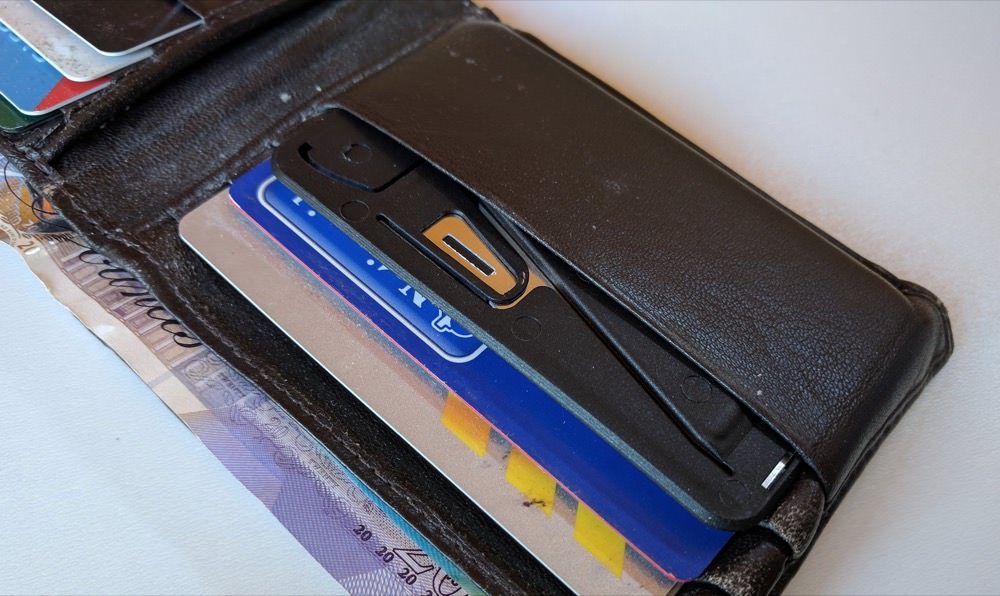 In terms of thickness, when folded this is roughly as thick as two credit cards back to back. So eminently practical unless your wallet is already bulging at the seams!
A terrific gadget for a fiver, here from Mobile Fun!