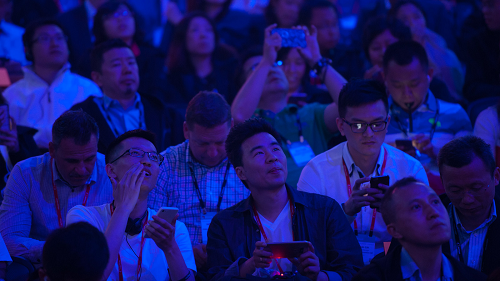 Wikipedia notes:
Microsoft Inspire was formerly the Microsoft Worldwide Partner Conference, and previously abbreviated WPC. It's held annually by Microsoft for its partner community. At Inspire, partners learn about Microsoft's roadmap for the upcoming year, network and build connections, share best practices, experience the latest product innovations, and learn new skills and techniques. There are also keynote addresses from Microsoft executives, featured speakers, business-track specific offerings, and hundreds of sessions.
Much of the content is generic to the Microsoft ecosystem, and plenty is specific to the desktop, to Office, to Windows 10's Fall Creators Update, and so on. Will there be any mobile-related titbits (23 sessions have mobile-related content, according to the schedule)? Watch and see. Or wait a few days and watch the sessions in catch-up mode!*
* Given the instability of the official video stream so far, this might be the best option!!
PS. AAWP regular Anthony Fear is there in Washington. Not quite reporting live, but we'll chat to him in due course, no doubt!
10 mins to go until @satyanadella kicks off #msinspire pic.twitter.com/rd6shm4cwx

— Anthony Fear (@AnthonyFear) July 10, 2017