From the Store description:
KNFB Reader for Windows 10 is the world's best solution for enabling blind and low-vision individuals to quickly and easily access the content of printed materials anywhere, anytime. It takes a photo of any text and instantly reads it aloud. It's as easy as "point, shoot, and read."

KNFB Reader's patented image processing technology makes it easy to photograph even the most complex documents - such as bills, brochures, books, or magazines -using the best optical character recognition (OCR) technology available.

The text is read aloud using any one of Microsoft's built in voices or can be displayed in Braille with a compatible screen reader and refreshable Braille display. KNFB Reader's proprietary audio and vibration guidance help the user take the perfect image of a document so that processing is fast and accurate.

The award-winning KNFB Reader technology that is helping blind, low-vision, dyslexic, and other print-disabled users around the world to live the lives they want is now available for Windows 10!
Some promo shots for Windows 10 Mobile: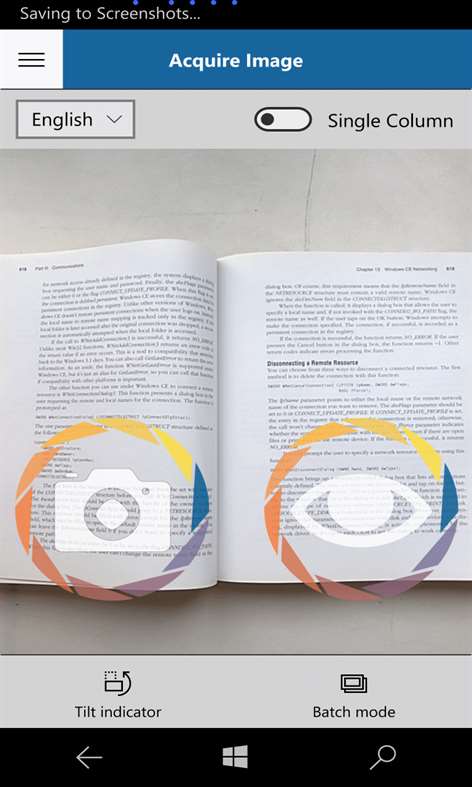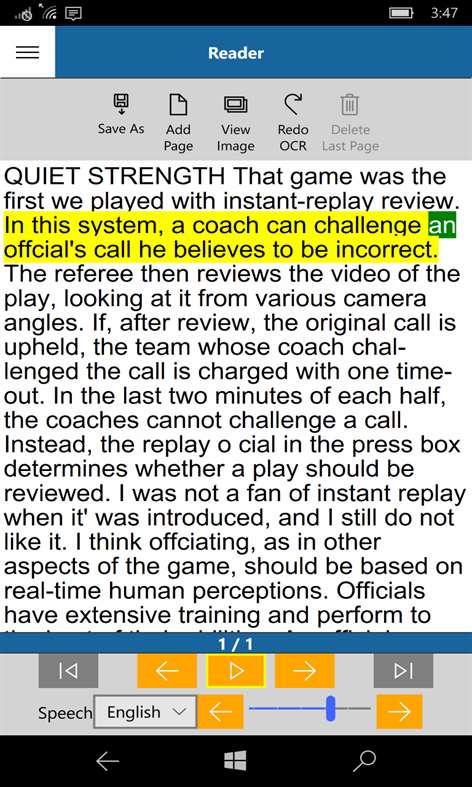 July 10 through July 26, 2017 KNFB Reader for Windows 10 is available at 80% off the regular price in the Store. It's £17 rather than the original £84!