Here's the image, slightly zoomed for clarity: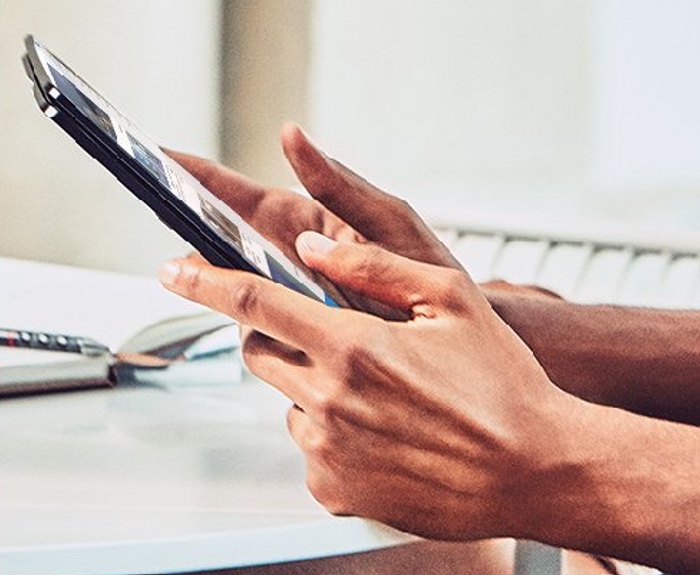 You can clearly see the bezel-less design, the folded over 'other half', the magnetic latches at the top-side of each half, for when the device gets opened and used as a (roughly) 9" Windows 10 (on ARM) tablet. Or perhaps (as per comments below) a laptop-like form factor, with the other half being a full QWERTY keyboard?
This is pretty exciting, though take a deep breath. This could be a concept mock-up - and at the very most an early prototype. There's nothing whatsoever online about an official product or release details. Whatever this ends up being, it's clearly for a 2018 release.
This could match the recent Microsoft patents too, with one of the patent illustrations shown below: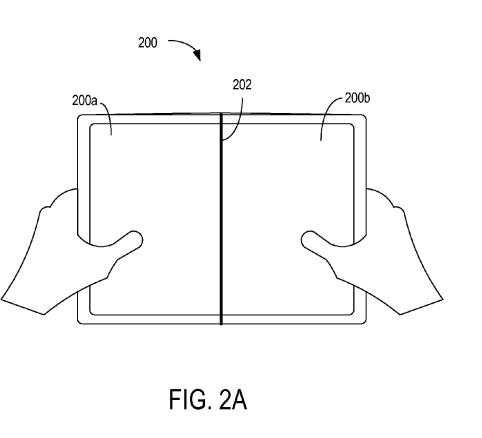 Comments? It looks a little fragile to me, but then this is for business use mainly, I'm guessing, and would perhaps come with a leather case of some kind? And anyone care to bet on voice telephony, or just VoIP/data?
Here's the full Tweet, for reference:
Hey #Devs! Learn how to develop & deploy Node.js web #apps in #Azure with this live virtual class: https://t.co/12TnoS1dgA pic.twitter.com/H1hIMlNWrM

— Microsoft Azure (@Azure) July 18, 2017