From the Store description:
Quickly see what time it is in your favorite cities around the globe on live start screen tiles, in a call planning tool, or on a map. Need to call your subcontractor in Sydney? What time is it there? Date? When does Daylight Savings Time change there? Coordinate calls with your friends and business contacts around the globe using World Time Clock. Easily see simultaneous times (and dialing codes) in the cities you are interested in for the current time and future times/dates. Don't strain your brain – use this app to plan your calls.

Why this app is different: Simple to use. More functionality for planning calls.

You don't even have to open the app to check the current time in the places that are most relevant to you. With a glance at the live start screen or start menu tiles, you can see the time for up to ten cites of your choosing.

Choose your own cities, without having to wade through long lists of places you don't care about. You can add cities that are important to your list of favorites.

Unlike apps that only show conversions for the current time/date, our straightforward Call Planner gives you an easy-to-read chart of simultaneous times in cities you choose – for right now and for upcoming times/dates.

We provide not only times but also international/country calling codes.

Calling a small town that isn't in the built-in database? No problem. Just click on the map to find the nearest city in the region of interest.
Here's World Time Clock in action, I was impressed: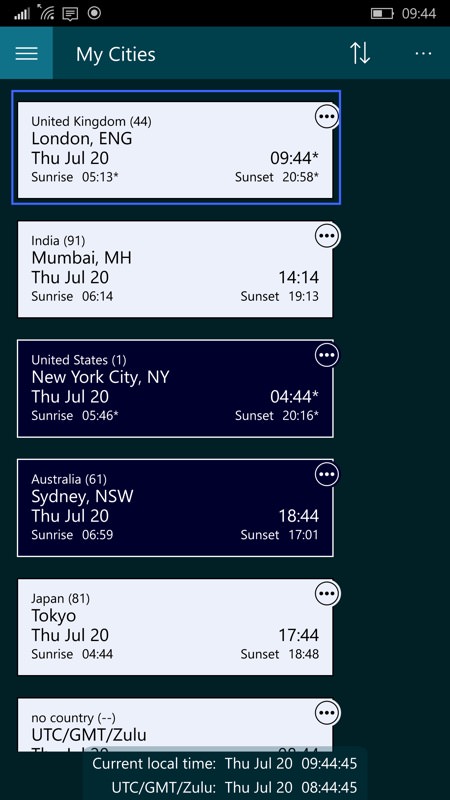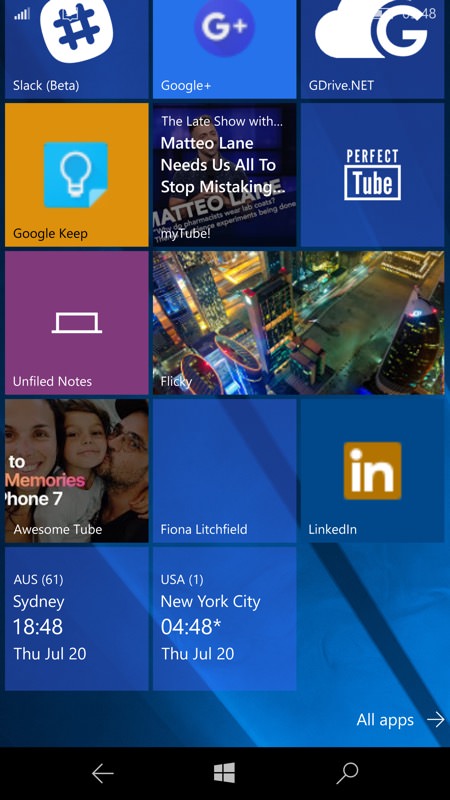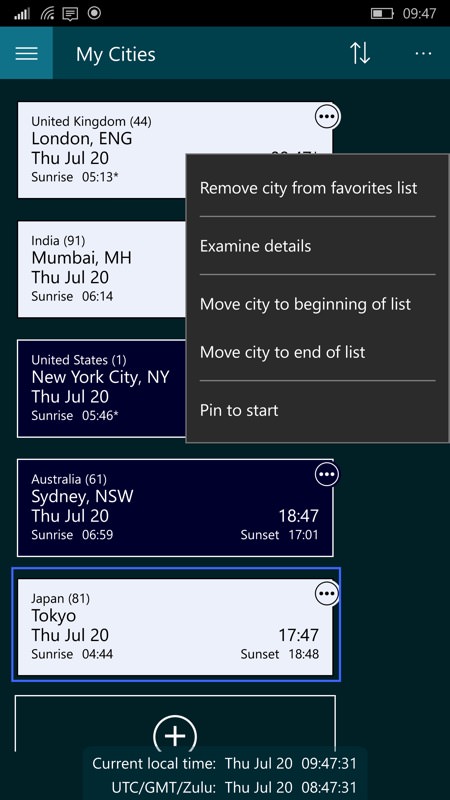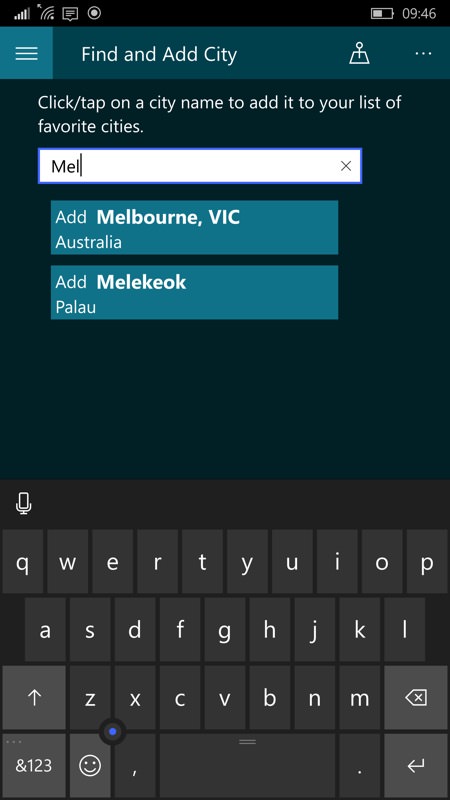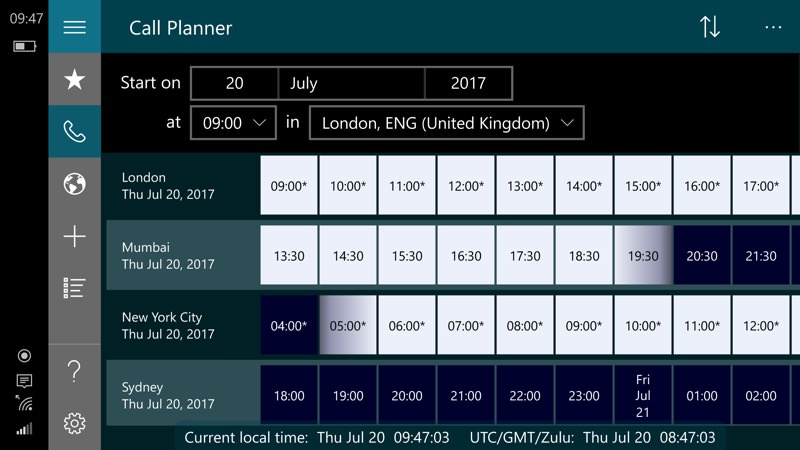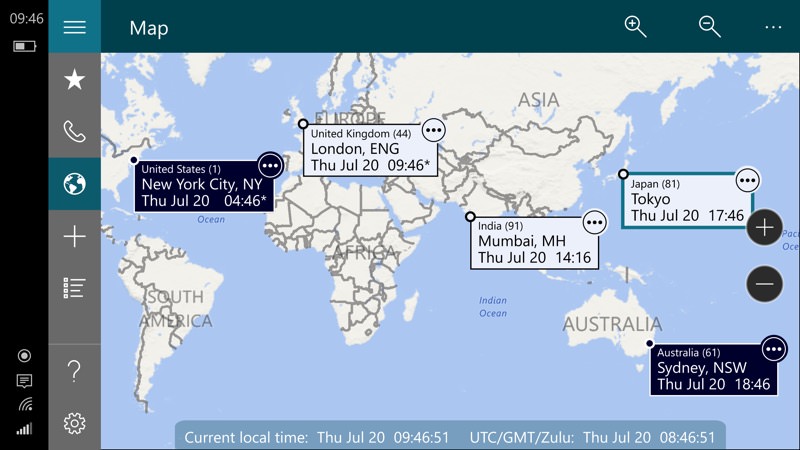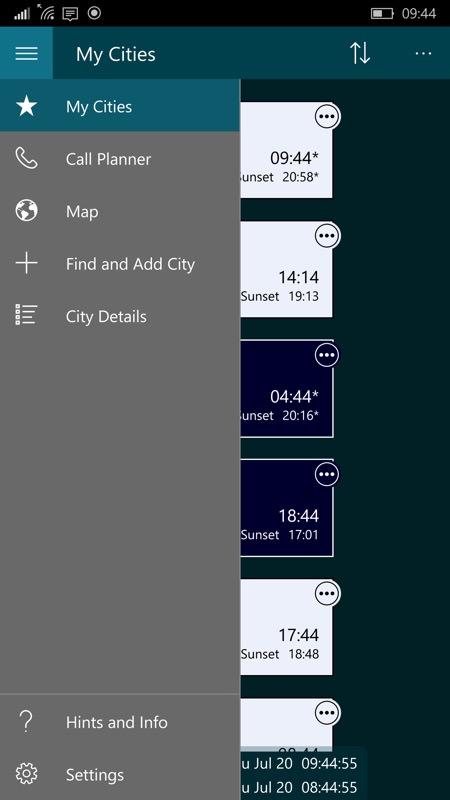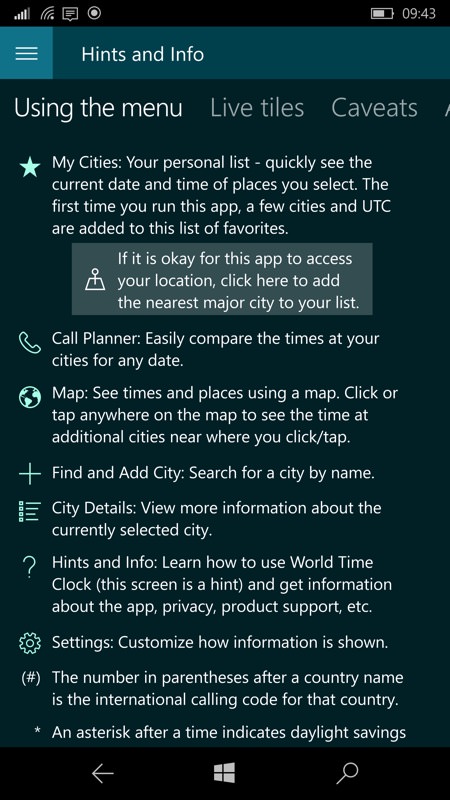 You can grab World Time Clock UWP here in the Store - it's free as I write this, on special offer for a couple of days. Highly recommended.