From the Store description:
Search in all installed dictionaries at the same time, results are displayed as a continuous list of article headers.
Dictionary article content are shown one after another on the same page.
Dictionaries could be added to the application from an online repository or device storage. Synonym files are supported.
No limitation on the number of dictionaries installed.
Full history of viewed articles is retained.
Effectively this is a version of the open source StarDict project, compiled here for Windows 10 (and 8.1 before it). Here's FlowDict UWP in action: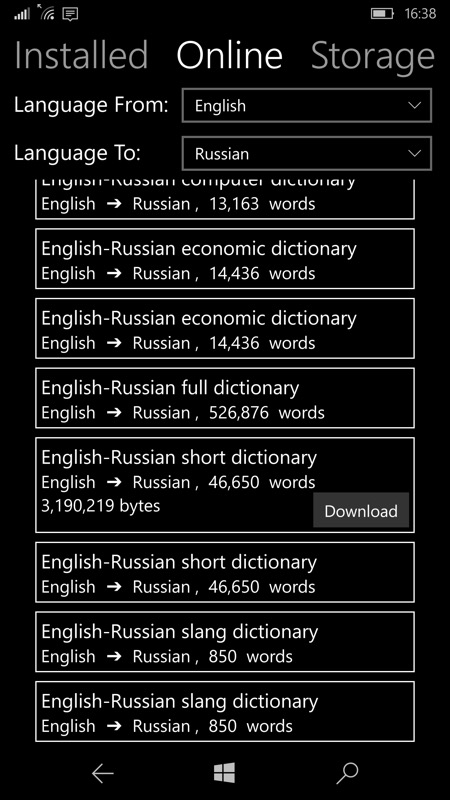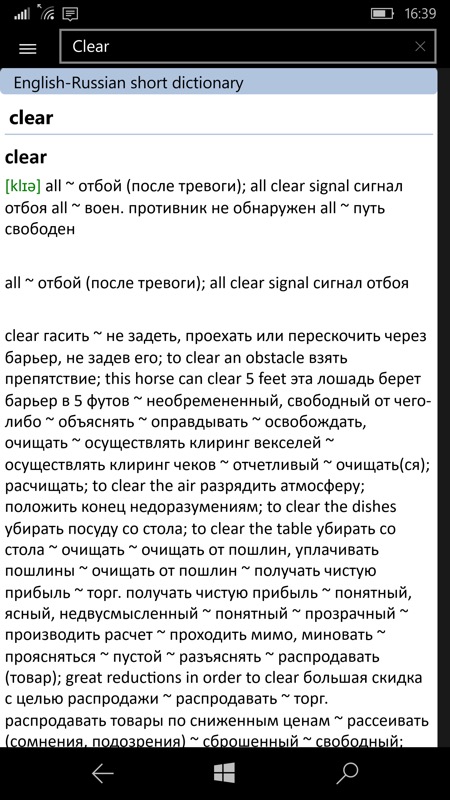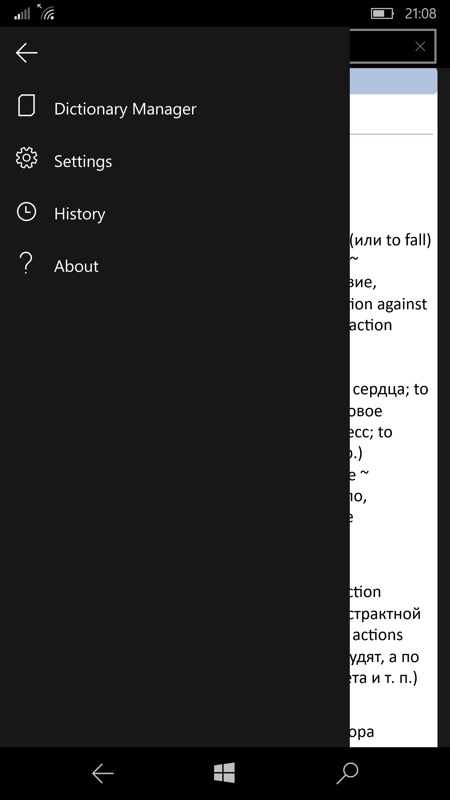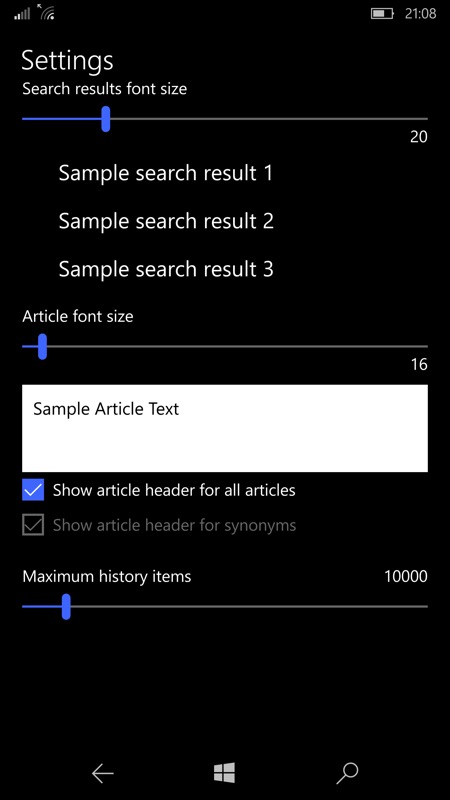 And, this being a UWP app, here's the obligatory proof with a shot of it running on a Lumia 950 on a Continuum display: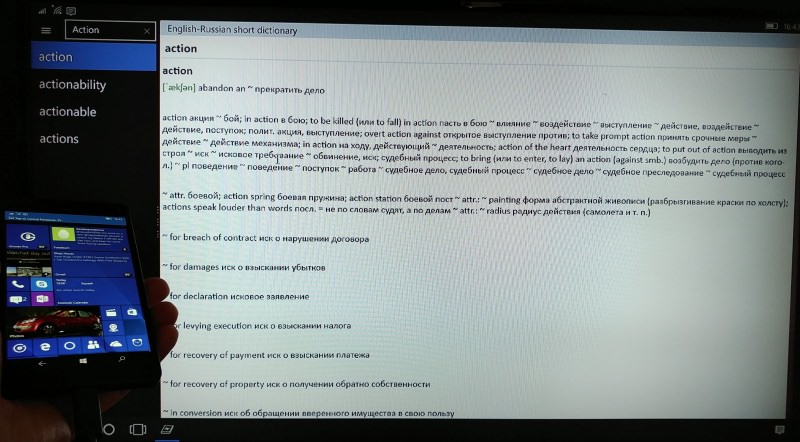 This is a free download here in the Store for all Windows phone versions (i.e. 8.1 and W10M).