From the Store description:
A universal media player only for Windows 10 (UWP, PC/Tablet/Phone...), with many unique features! Pure native C++ high performance code. Art Font subtitle, super cool Music Visualization art effects, audio/video effects, customizable gestures & UI buttons ... Art Computer Graphics (ACG).

App is FREE without function limitation! Added IAP to remove ads as users request, it has nothing to do with app function.

Supports subtitle, background music, gesture, MKV... see Features. DLNA/UPnP: (1). Play to devices (all supported); (2). Play files on Media Server (API not supported by phone system). Simple & Green.
The application is effectively a demonstration of the developer's ACG system and it works surprisingly well, with visualisations that genuinely follow the music EQ and volume, see the screenshots below. It's fair to say that the UI is more at home on a larger laptop screen, but the app still largely works on Windows 10 Mobile, on the phone.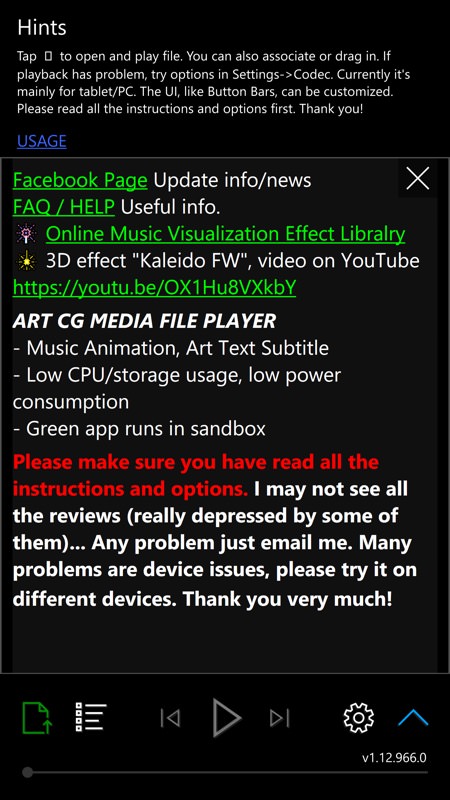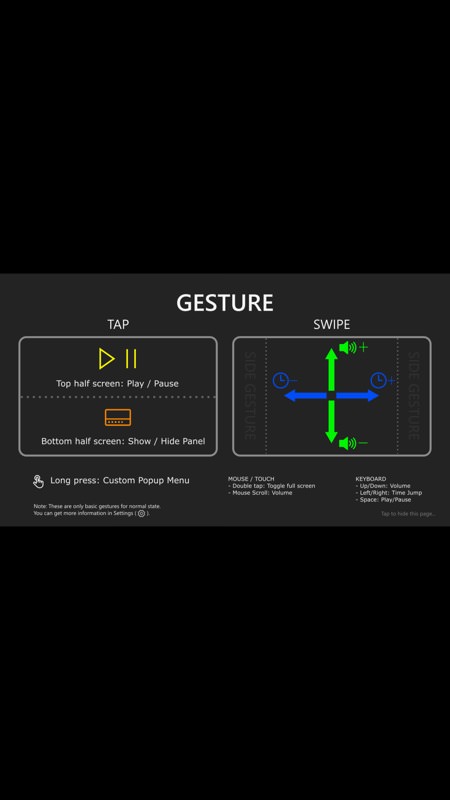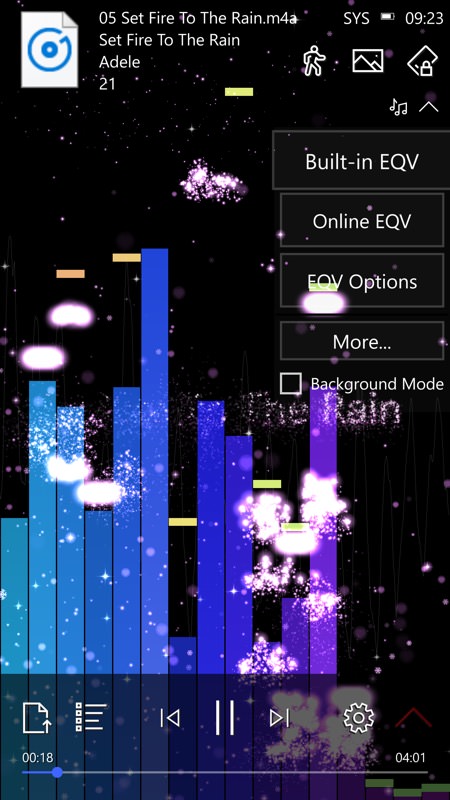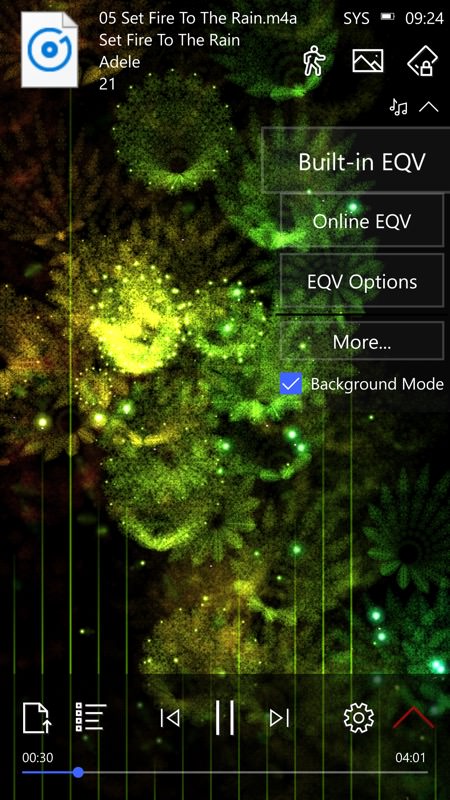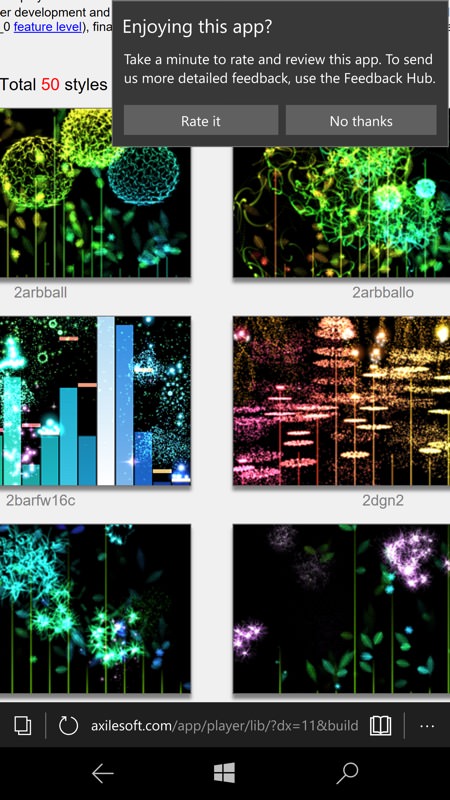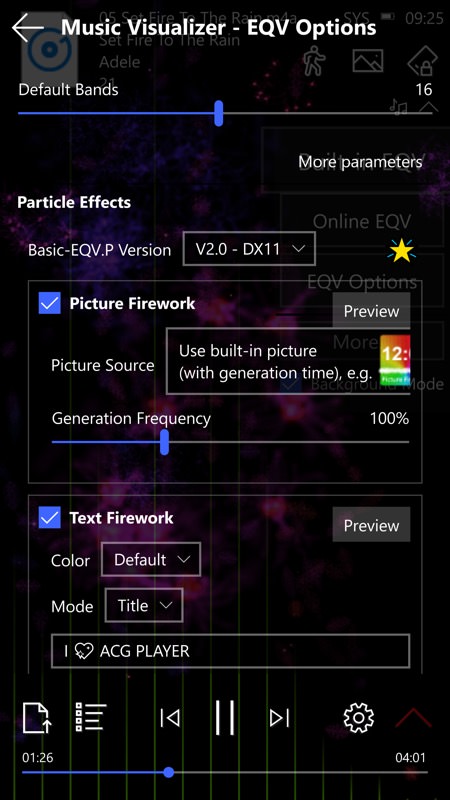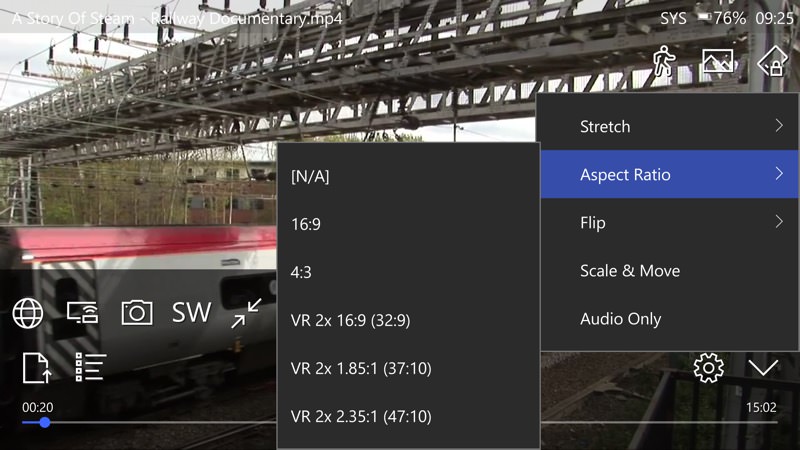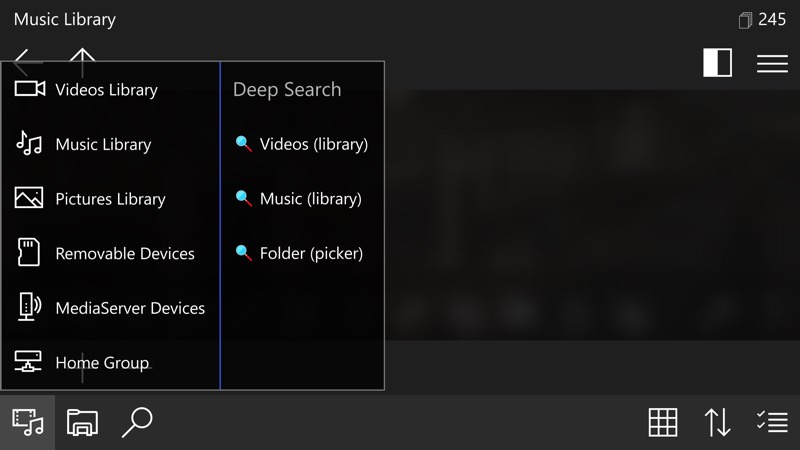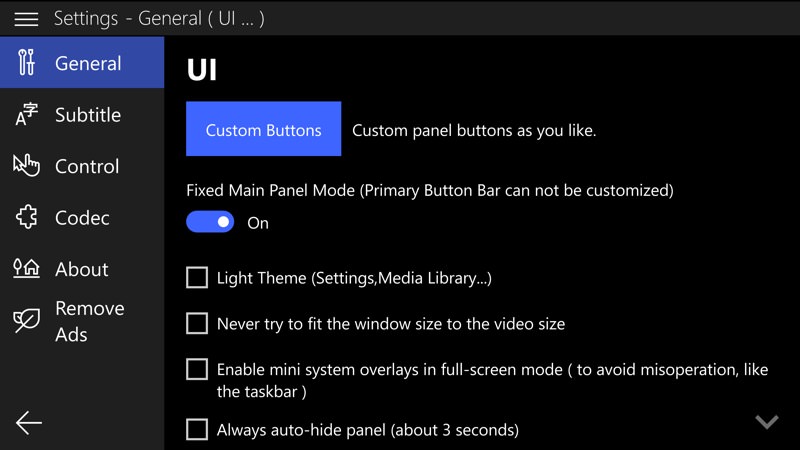 You can grab ACG Player here in the Store. Me? I'll stick with Groove (Music), but you might have fun with this on the side! There are adverts, which you naturally pay to get rid of, but it's completely free to use and try.