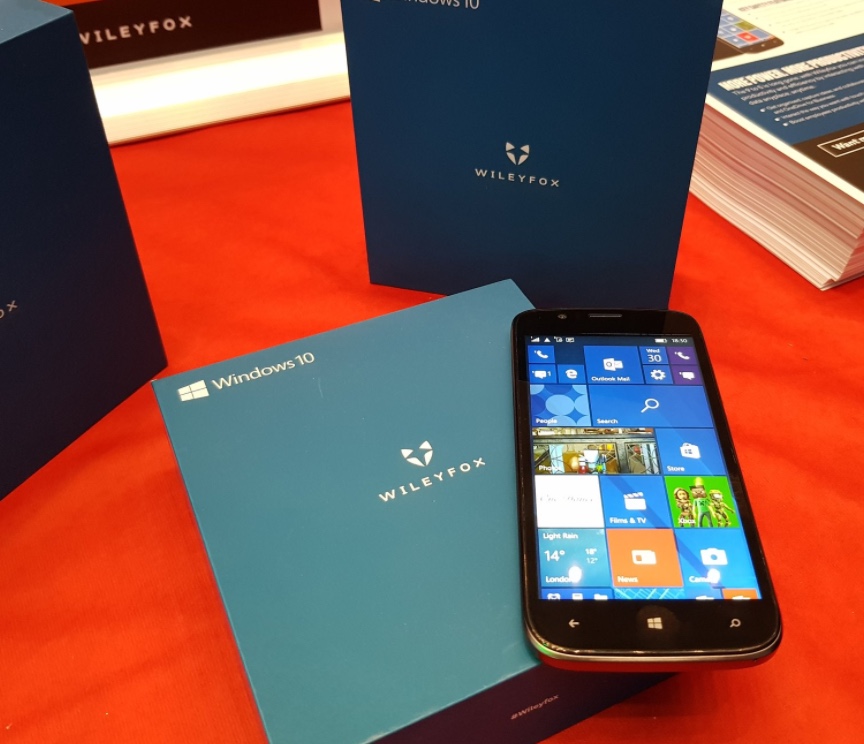 The specs are lowly, of course, but not terrible:
5" IPS LCD 720p display
Snapdragon 210 chipset
2GB RAM
LTE cat 4
2100mAh battery
8MP/2MP main and front cameras
UK and EU adapters in box with USB cable
Here's the tweet concerned:
Very surprised to see @Wileyfox offering a €249 Windows 10 smartphone. Apparently @Microsoft approached them to do it. pic.twitter.com/aaq7qH1IGW

— Ben Wood (@benwood) August 31, 2017
We knew this was coming, of course, though it's taken a while...
The angle here, other than price - think sub-£150 in bulk to businesses - is security. Android is being shown up more and more as insecure once fallible humans get their hands on the phones - it only takes a sideloaded trojan and suddenly your company data is at risk. With Windows 10 Mobile under the hood, there's bomb-proof security ('restrictions') imposed and, to be honest, far, far less chance of the user trying to hack anything onto the phone that might compromise it.
Do you think Wileyfox is onto something? Windows 10 Mobile really might be pitched as 'the secure mobile OS', I think.
I'll review the 'Wileyfox Pro' in due course!