(Yes, that's right, I'm posting a story saying 'Nothing to see here', effectively!)
Oh, I should note that this new v12 of Skype UWP only seems to be available right now for the Release Preview Insiders ring - I know that this is the most popular among AAWP readers, not least because it's the one that the likes of the Lumia 735, 830 and 930 and 1520 are forced to be on if they want to join in the Redstone 2 (Creators Update) fun. But Skype UWP v12 should be available in the Store for production users within a couple of weeks too - and hopefully Microsoft will push it upwards to Fast and slow ring users too, once it has checked out with the 'feature2' (Windows 1709) branch.
There's no official changelog in going from v11.19.856 to v12.4.676, but roughly:
There are a few more animated 'reactions' available now, including a fairground one and some athletics animations.
'Hide conversation' is now 'Delete conversation'
You can no longer 'add' groups to favourites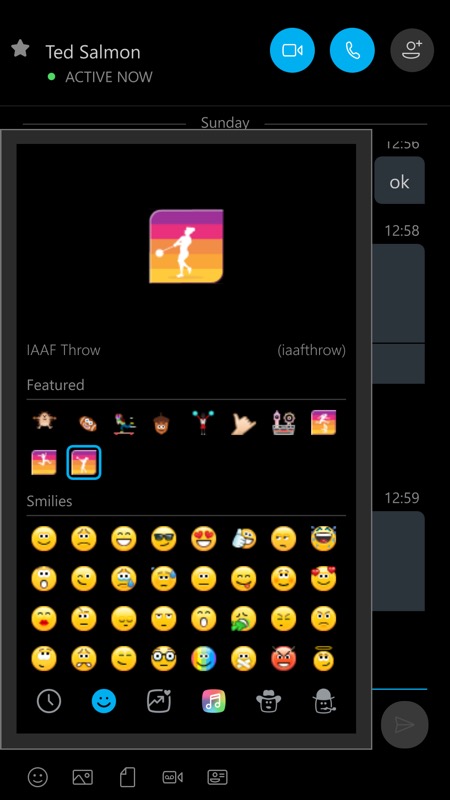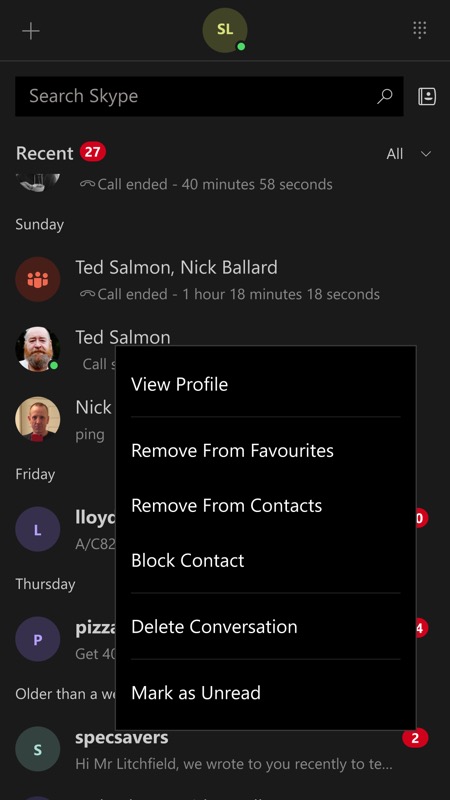 This update is only available for release preview users, but a patched version will most likely be rolling out to Windows users running the production versions over the next couple of weeks. This specific build seemed buggy and crashed several times on my test Lumia 830 and 930. Still, that's what a rollout to a test ring is supposed to bring to the fore, eh?
Will the 'Snapchat'-like interface make it Windows 10 in due course? Let's hope not - I think Microsoft has had such bad feedback about this experimental 'fun' interface on other platforms (where it had little to lose) that it's unlikely it'll become the default on its flagship OS.