From the Store description:
With Today's Trends, take a quick look at the trends of the day live from your favorite social networking & news web sites.

Display trends in your country (you can change the default country, town in the settings tab) in real time with regular updates.
Font and color of the subject change shape depending on the volume of tweets and searched subjects.
Uses tiles & dynamic notification system for having a quick look to the the latest trends and be notified in case of major events.
Supports trends topics / hashtags from Twitter, Google, YouTube and Reddit.
Here's Topicstack UWP in action on my Lumia 950: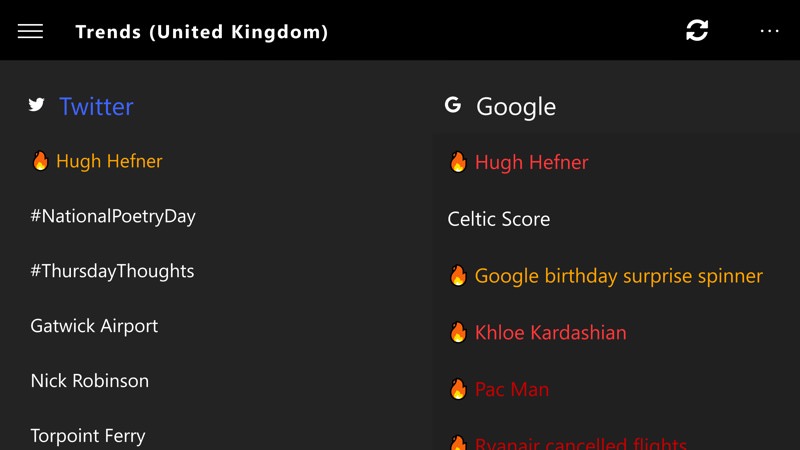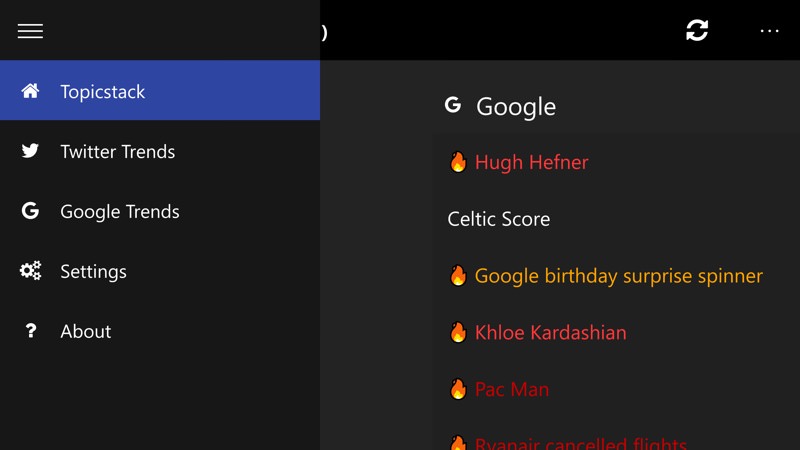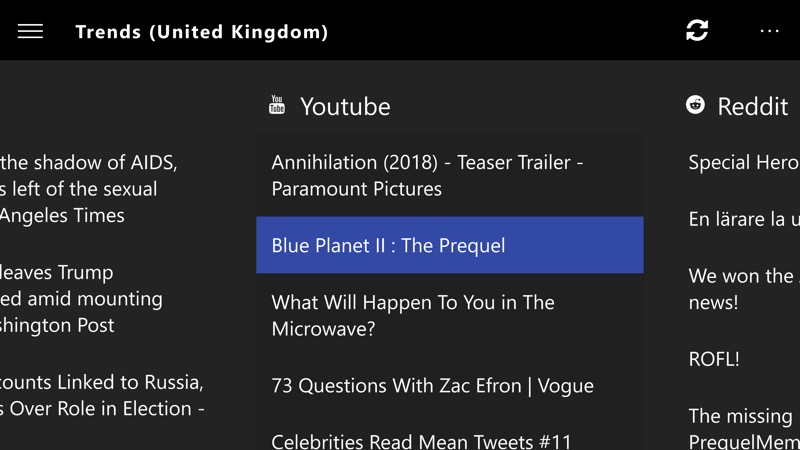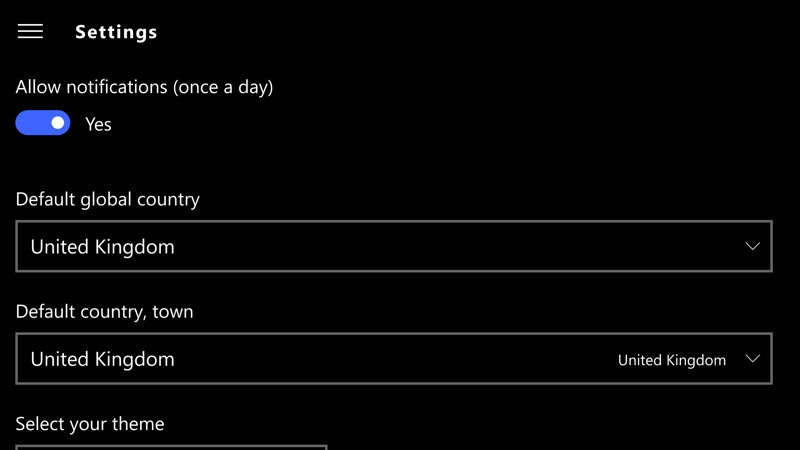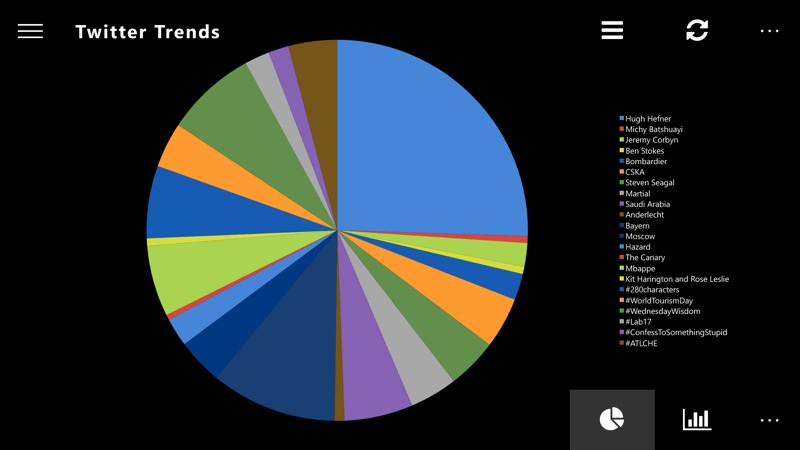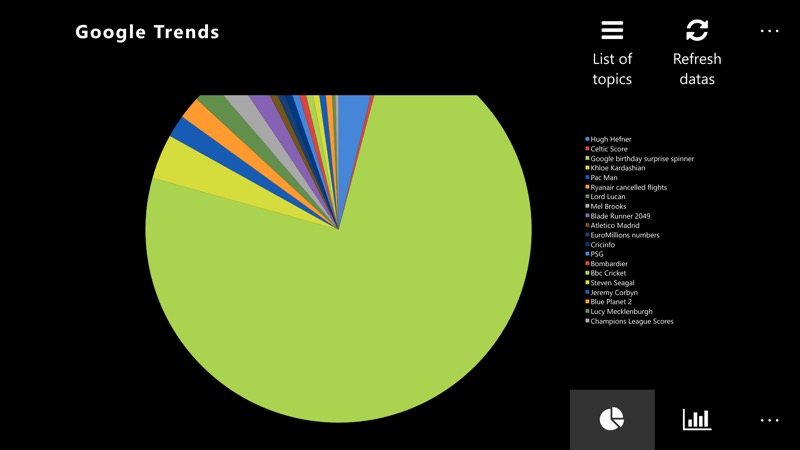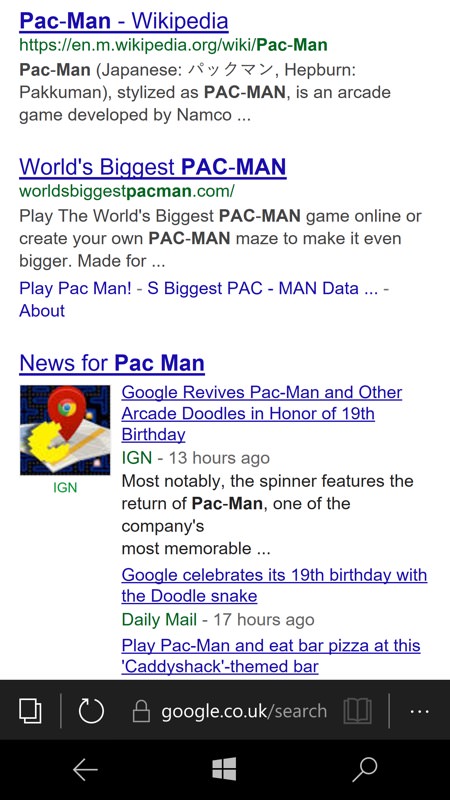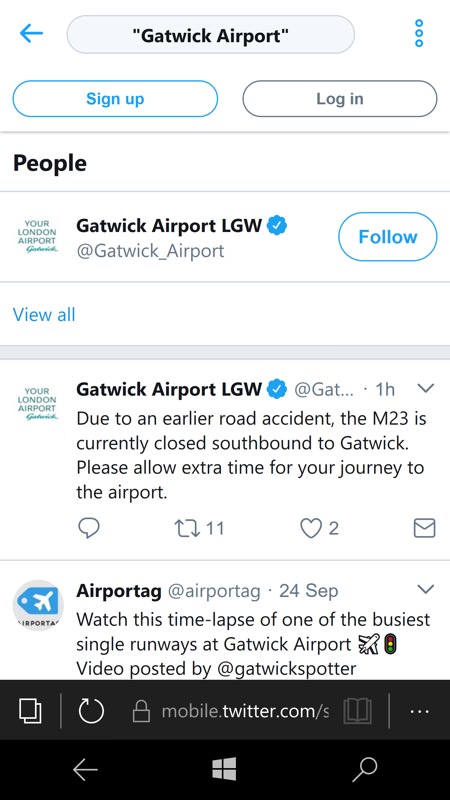 A great idea that's currently only 90% realised under Windows 10 Mobile, but still worth grabbing. You can download Topicstack UWP in the Store here.