From the Store description:
Use of advanced algorithms for Microsoft image processing.
Definition of sex, age, emotions from photography.
Determination of the ideal face proportions by the method of Leonardo Da Vinci (PRO).
Find similar photos (PRO)
Definition of a psychological portrait from a photograph (experimentally) (PRO).
Upgraded to the 'pro' version, here's PerfectFace UWP in action on my Lumia 950 XL: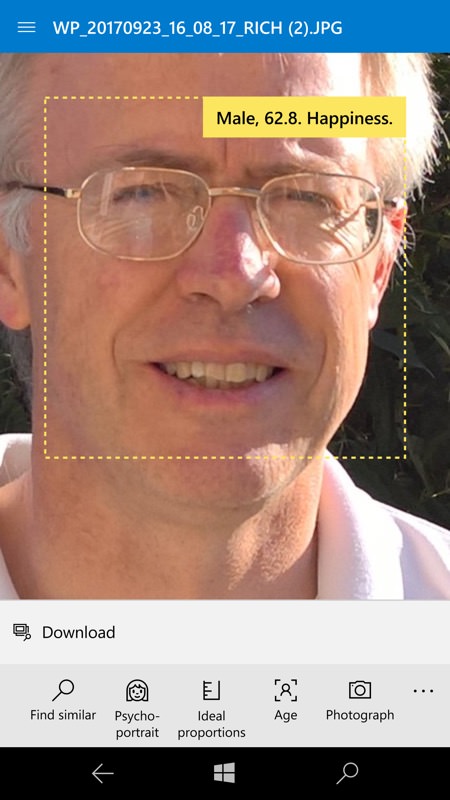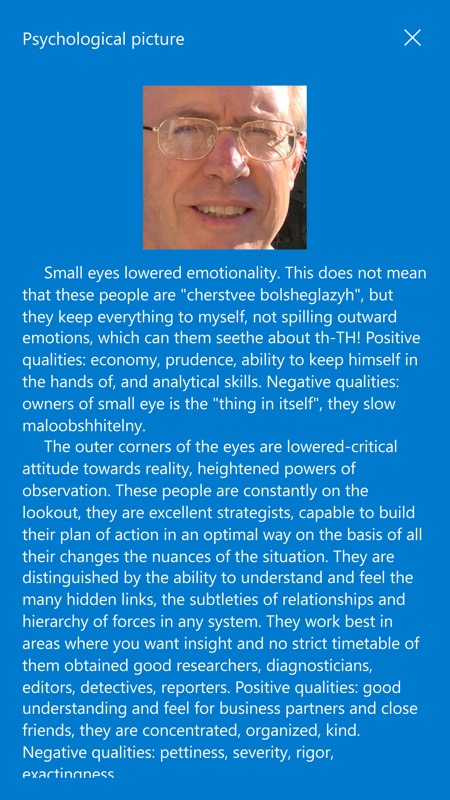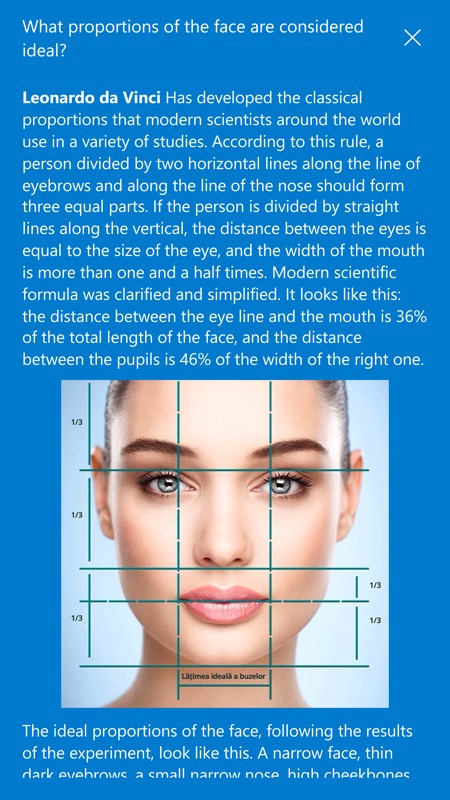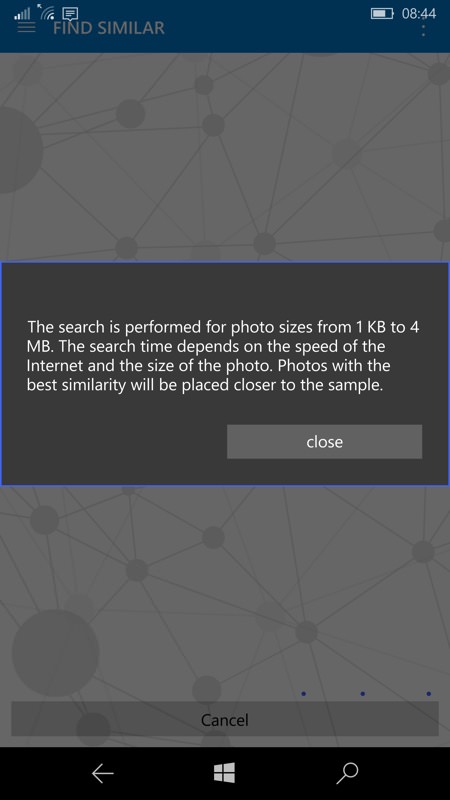 You can grab this in the Store here, though most of it doesn't work without the IAP - which is why I took the hit for you, above! Don't waste your own money.