From the Store description:
Double exposure made easy…FUSED is the very first app that allows you to blend videos, photos, or a combination of both. We are especially excited to launch Artists Collections for FUSED so you can create beautiful, one-of-a-kind visuals with inspired work from talented emerging artists!

Fuse your creations in in 4 simple steps:

Import a Background and a Foreground. Choose from video clips or images saved to your Camera Roll or check out our Artists Collection packs
Swipe to preview and choose the best Blend Mode for your project
Make color adjustments to each layer and apply masking if you like.
Export your work to share on all your favorite social places or save to your Camera Roll.

Features inside of FUSED include:

A revolutionary UI, simple and intuitive to use
Import and blend video clips (up to 15 secs), photos, or a combination of the two together. Let your imagination run wild!
20 real-time blending modes
Color adjustment tools for more control over blending
Draw and erase tools to perfectly map out your masking/blending area
Share directly to all of your favorite social places
"Artists Collections" featuring videos and images from up and coming artists. Blend these with your own projects to create some amazing artwork!
Fused UWP does work too, here's a walkthrough on my Lumia 950 XL: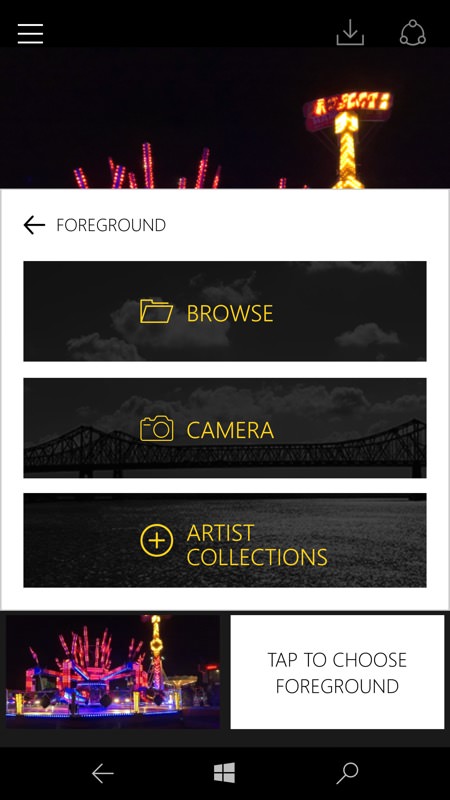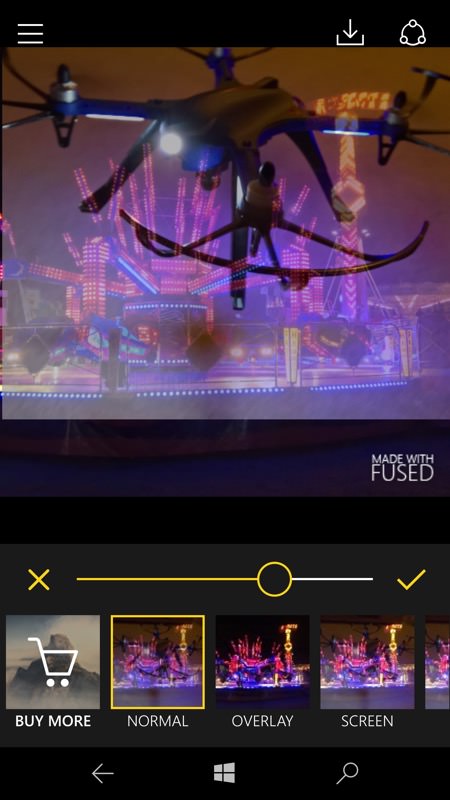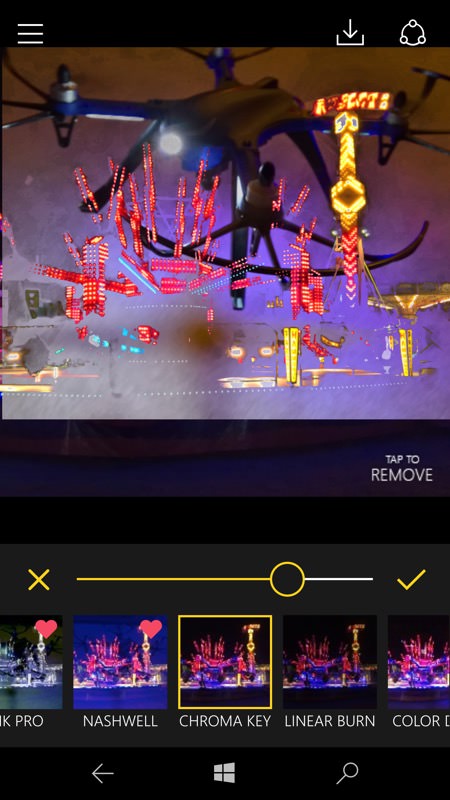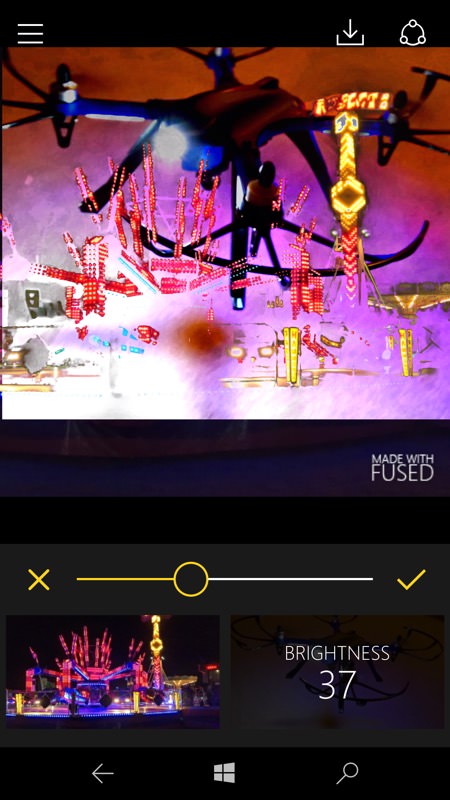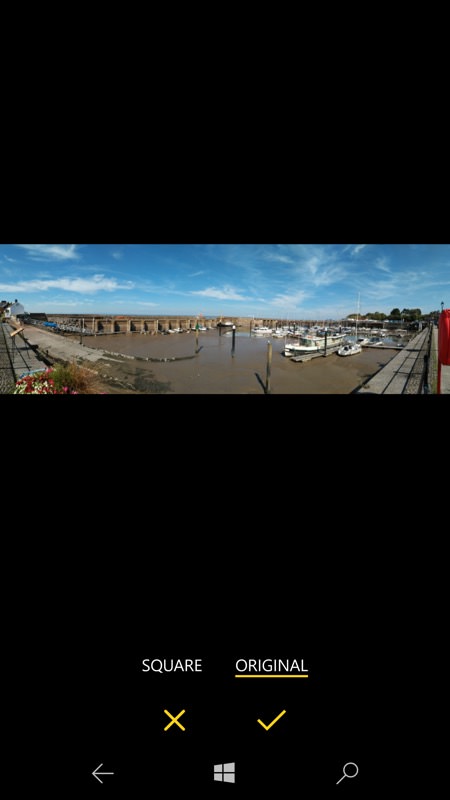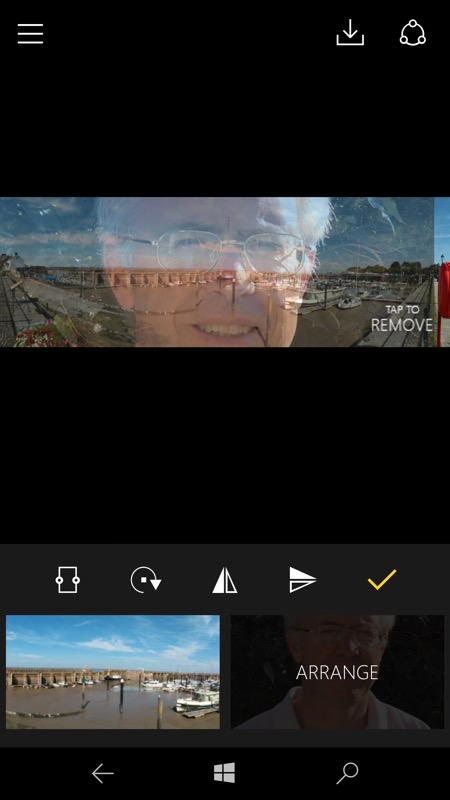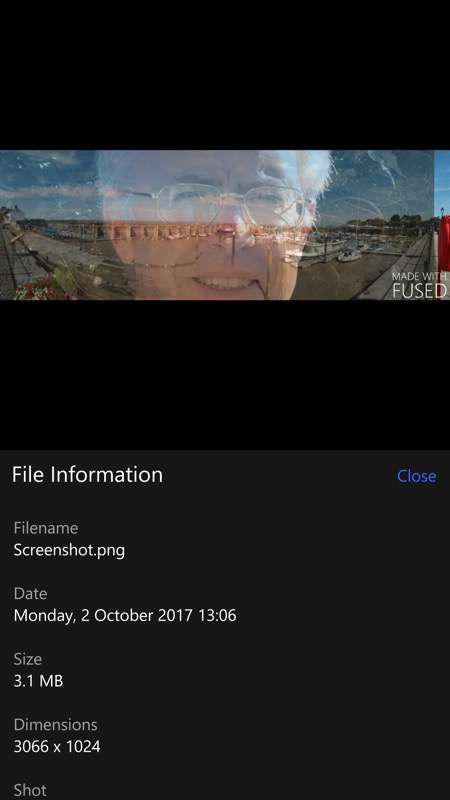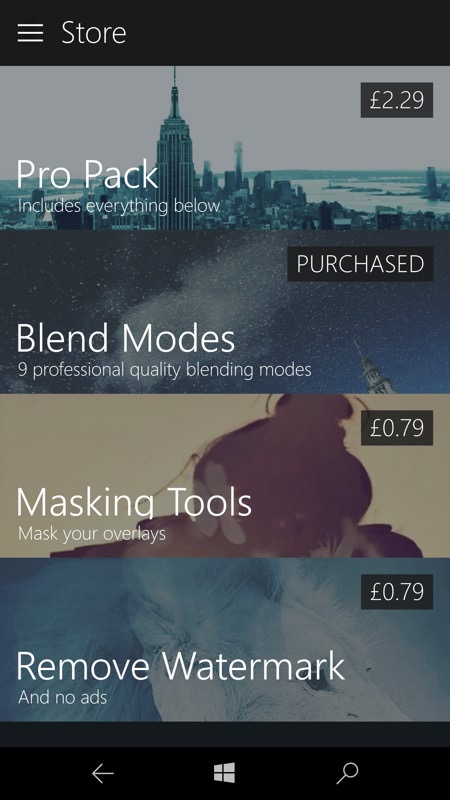 In terms of resolution for Fused UWP's output, it's 1MP only for square images or more if you opt for original aspect ratios - so in one of my examples with a panoramic shot, I got Fused's output up to 3MP, as shown above, left, but that's as high as it gets. OK for basic social sharing, but no more. But then given the mish mash of pixels involved I guess you'd rarely want any more fidelity?
You can grab Fused UWP in the Store here. It's free to download and try out, though all the more arty 'fusing' methods are behind in-app-purchases, though the amounts are trivial. Ditto removing the watermark, so its 79p purchase is the real cost of the basic application here.