I've used Veho headphones for a while, in fact, swearing by my Z-8 headset when podcasting since they're just so comfortable, hour after hour. The materials used (faux leather?) in the soft ear cushions, the cushioning itself, the rubberised ('Tacton') finish on everything, it all adds up to a premium experience. There's no bare plastic at all, and the only bare surfaces are metal, cold and polished.
And it's the same with the ZB-6 here: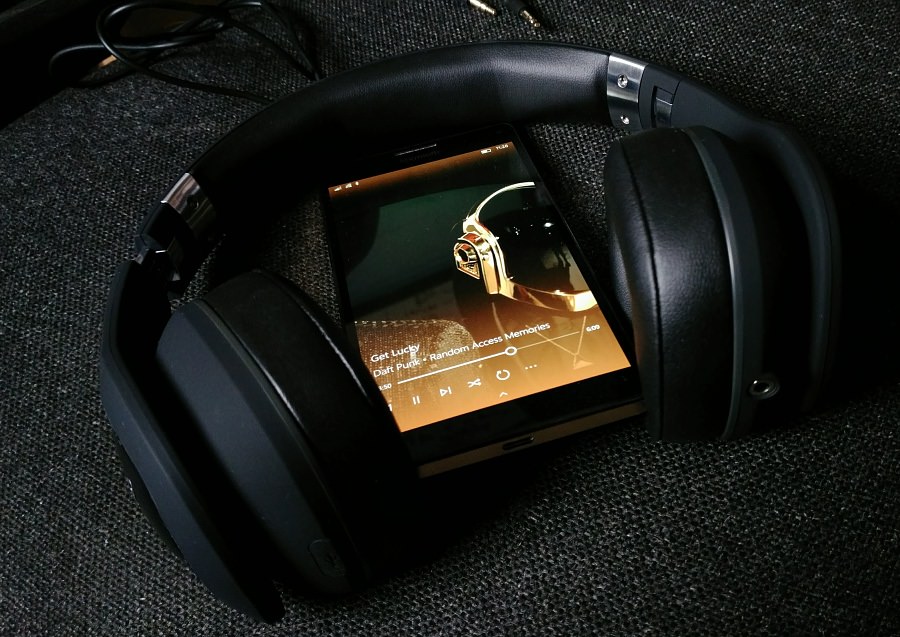 Aside from feel and comfort though, the main thing to get across is the dual mode in terms of connection: Bluetooth or Wired. The pros and cons of each aren't quite as evident as you might think, so here's a little table:
Headphones
Bluetooth
Wired
Pros
No wires to get tangled.


Perfect sound quality, or as perfect as the DAC in your phone!

No need to charge the headphones.

Cons

Audio quality has to 'compressed' again, so there's some loss in fidelity.

You have to keep the headphones charged.

A wire to get tangled or caught on things.
The degradation in sound quality going from wired to wireless headphones IS noticeable - you can hear the way sound has less depth and fidelity as a result of the extra processing. Now, the ZB-6 doesn't support the advanced APT-X codec, which solves the quality problem, which is a shame. But you still get the option of wired use when you want maximum quality and wireless when you want maximum freedom.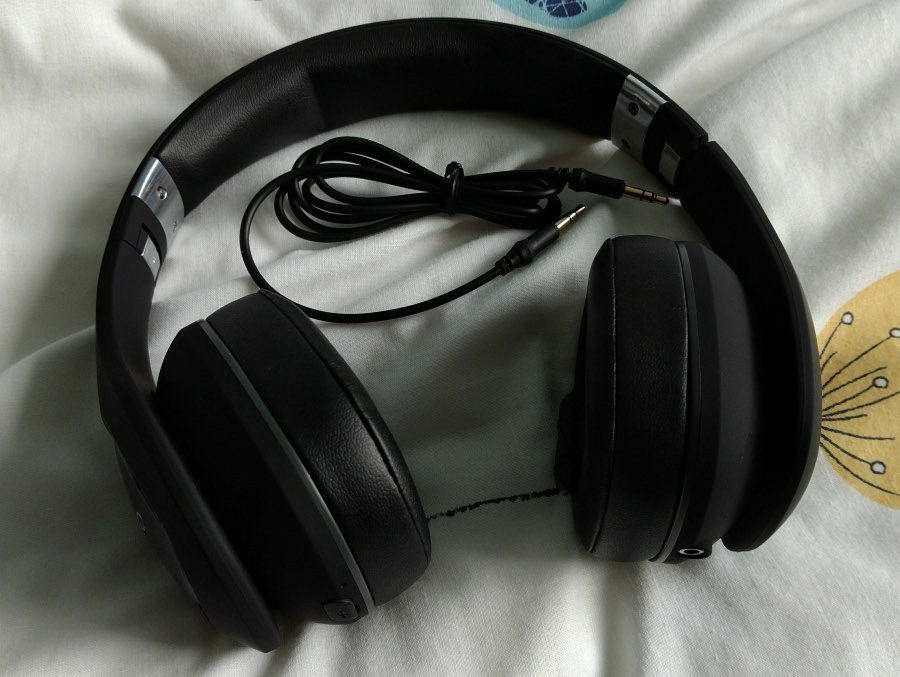 The charging here is via microUSB, with a cable supplied, the socket being underneath a rubber flap on the right ear-cup. The battery is (relatively) huge (90mAh) though, with Veho claiming 25 hours listening time on one charge. In practice (I can back this up), this means that they'll last a typical working/commuting week for most people and then need a top-up at the weekend. Very convenient and almost zero hassle.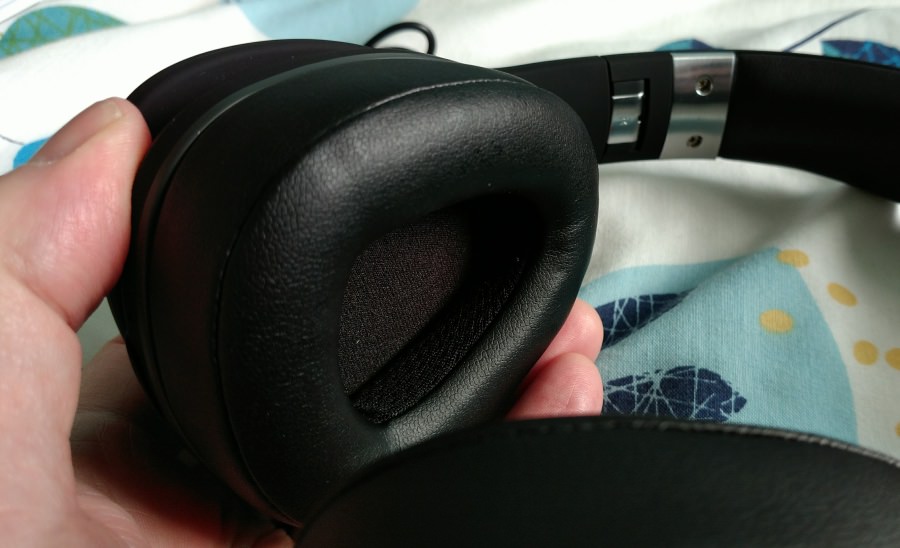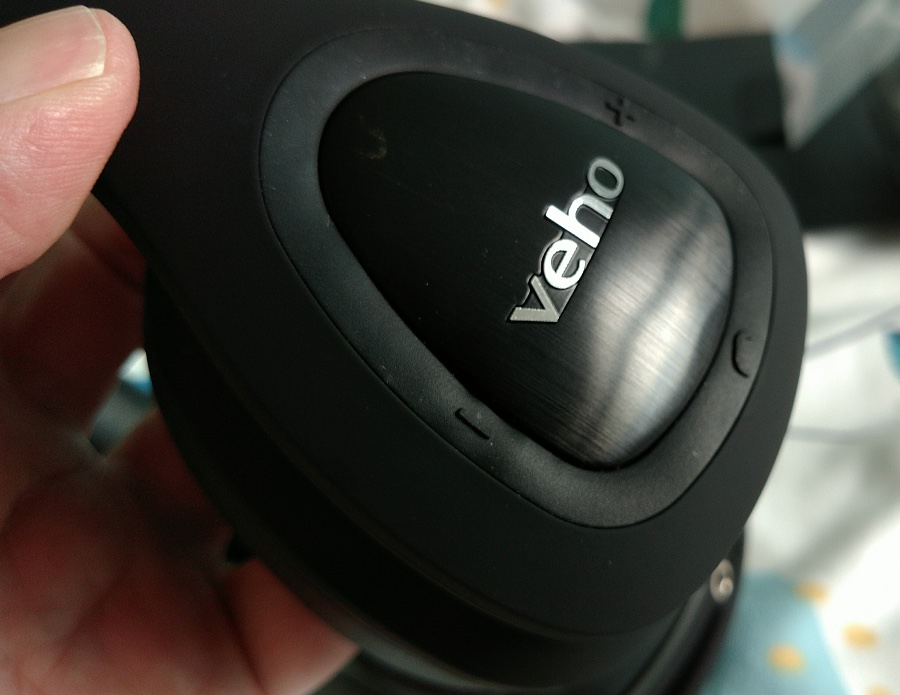 Pairing with my various phones (the Lumia 950 XL shown at the top) was painless and I liked the way that the headphones themselves announce, audibly, what's happening when you press or long press the multi-function button, e.g. "Powering on", "Pairing", etc.
The + and - buttons activate next and previous track functions, with long pressing each adjusting volume, as expected. I couldn't find a button combo to bring up Cortana, but that's no big deal.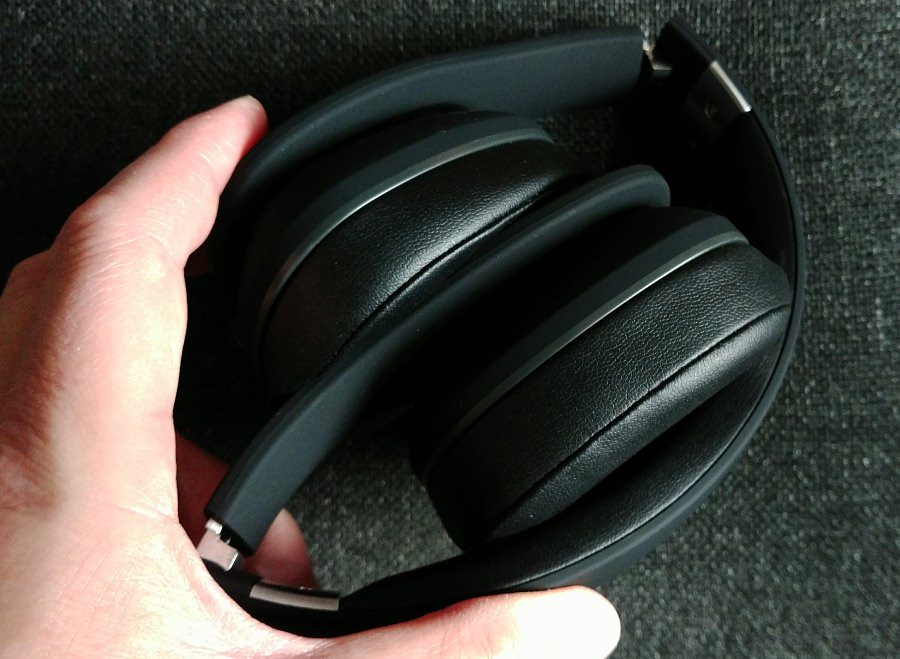 Audio quality is excellent throughout though - while I can hear the difference between wired and Bluetooth audio (not all can), they're both enjoyable to listen to (unless you put on rap music - sorry, couldn't resist....!) and, as I say, supremely comfortable on/over the ears.
I apologise if all this is sounding somewhat gushing (and yes, do see the disclaimer below) - I just happen to like the product a lot and remain a Veho fan. These are currently on offer on Amazon UK at £75 or so. Which seems a reasonable price considering the luxury and quality on offer*.
* The obvious disclaimer here is that the review headphones were sent across free of charge. But these would still be on my radar if I was dipping into my own wallet.