From the Store description:
A 3rd-party full-featured universal native Tumblr client:

Support multiple windows.
Create animated GIFs from your local videos
Convert an animated GIF to mp4
Capture an animated GIF by camera
Tag manager to add tags easily
Paste local photos, a photo link, a screenshot or a bitmap captured by other tools directly to the photoset post editor from clipboard
App PIN lock
Waterfall blog image viewer.
Tag based post blacklist
Offer a lot of options for customization
Share link or photos by post
Live videos supported
Submission
Dashboard, explore, messaging, account and notification
Search all blogs and posts in tumblr
Visit any public blog directly by blog name
All post types are supported : photo, video, audio, text, link, quote, chat
Change the layout of a photoset post by drag-drop
Publish a composed post directly, add it to queue, or just save it to drafts
Edit any post in your blog, post queue or drafts
Save images and videos to local
Hold the reblog button to perform a quick-reblog action
Multiple login accounts supported
Edit the settings and theme for your blogs
I've never used Tumblr in my life, so won't pretend any experience, but thankfully there are extensive sample screens provided by the developer: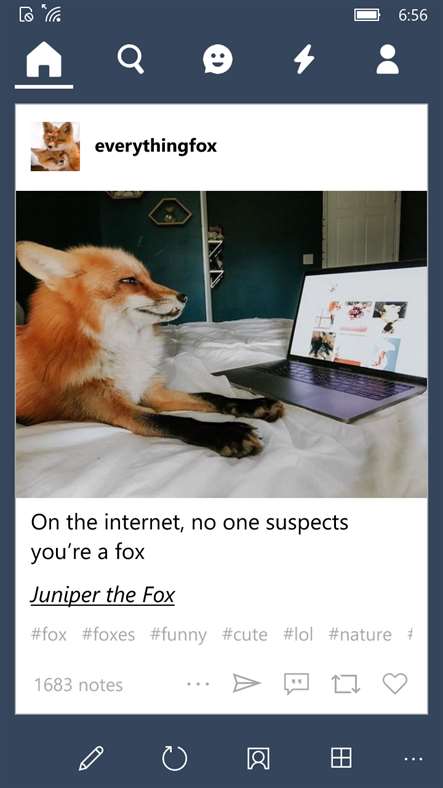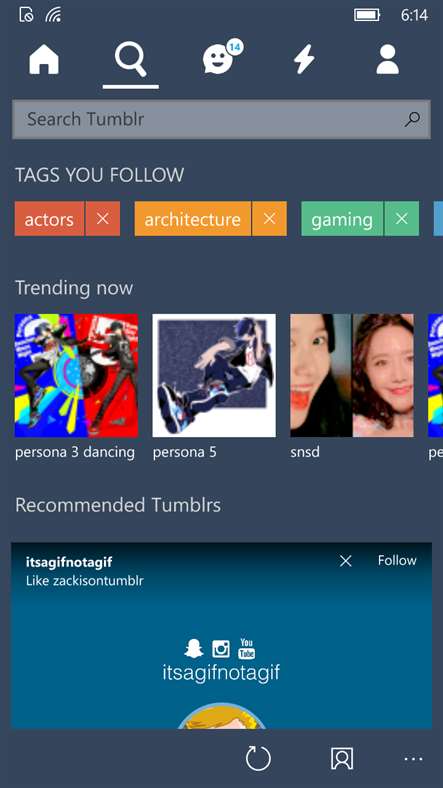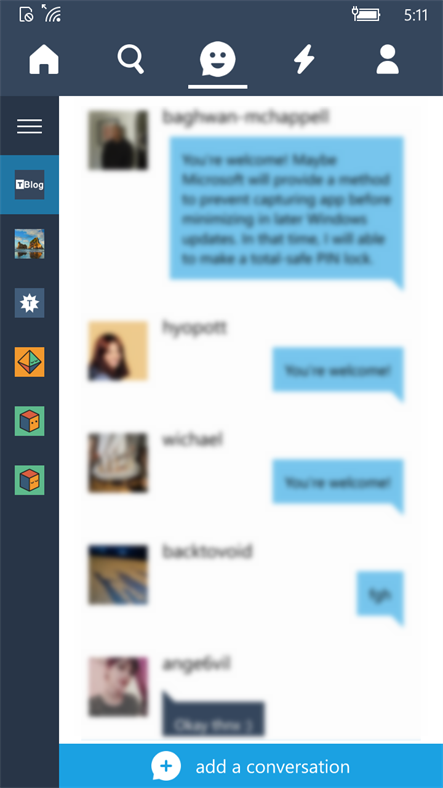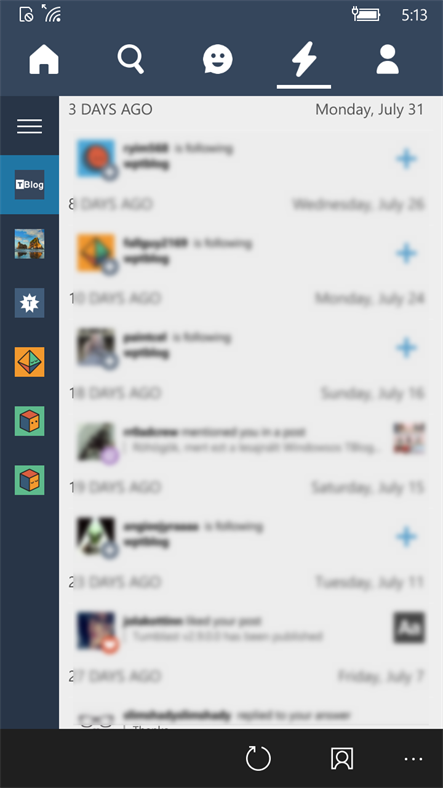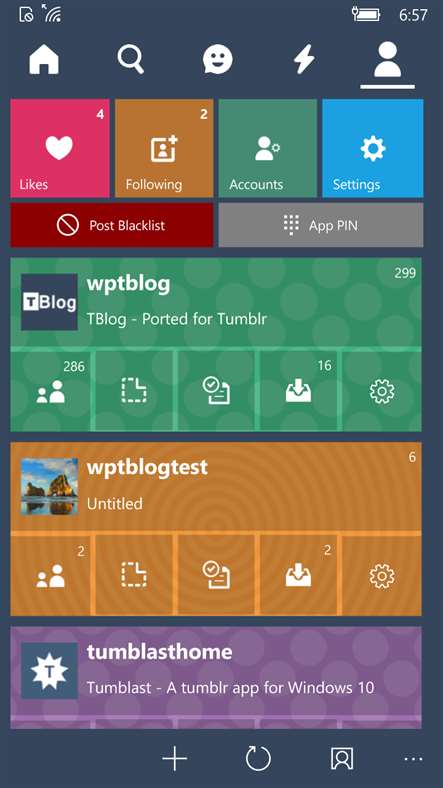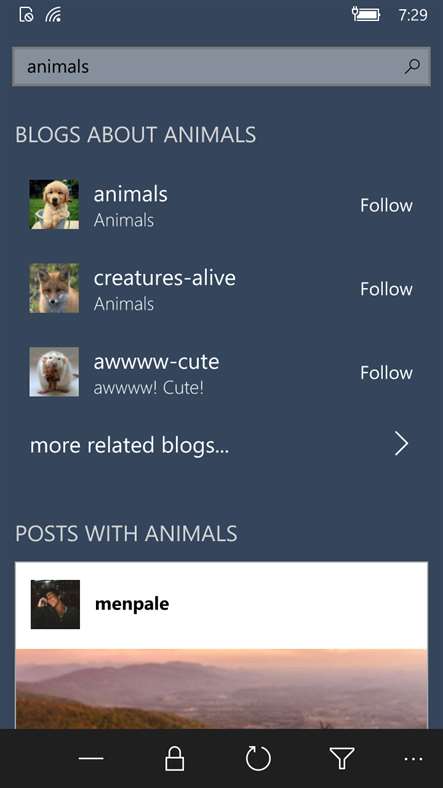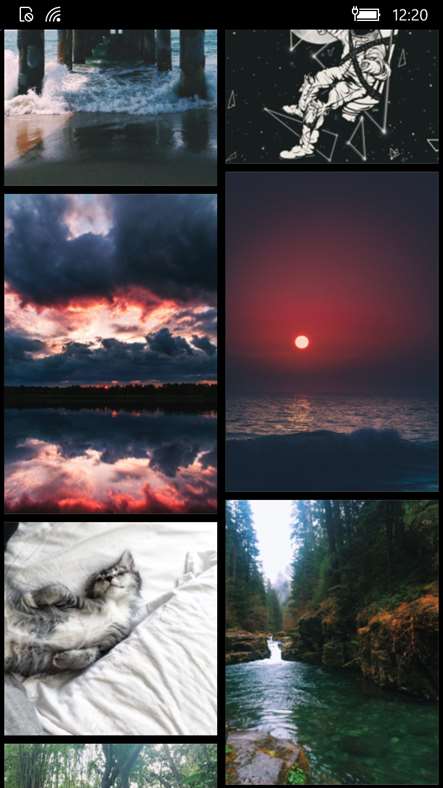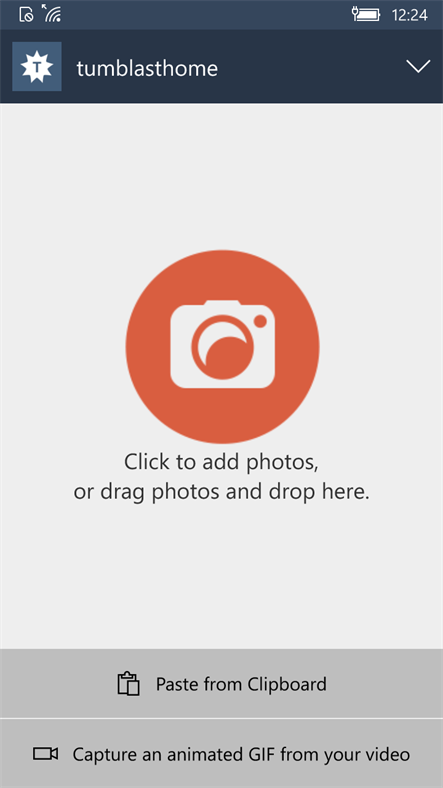 You can grab Tumblast UWP in the Store here. Comments welcome - is it as good as it looks?