From the Store description:
Translate like a Pro with Translatium - the most powerful translation app for Windows.

150+ Languages & Dialects: Translate words, phrases, and text between more than 150 languages & dialects.
Speech Recognition & Voice Output: Use your voice to type and listen to translations using text-to-speech.
Optical Character Recognition: Use your camera to translate text into nearly 20 languages instantly.
Handwriting Recognition: Don't know how to type a word? Draw it!
Dictionary: Including meanings, synonyms, examples and more.
Themes: Personalize your experience with beautiful themes and colors
Translation apps are right up my street, even if all the real magic happens on Microsoft's and Google's servers. Here's Translatium UWP in action on my Lumia 950 XL: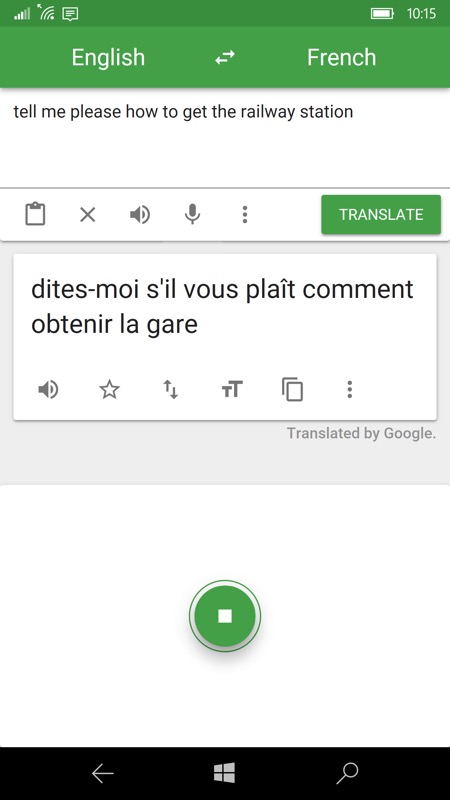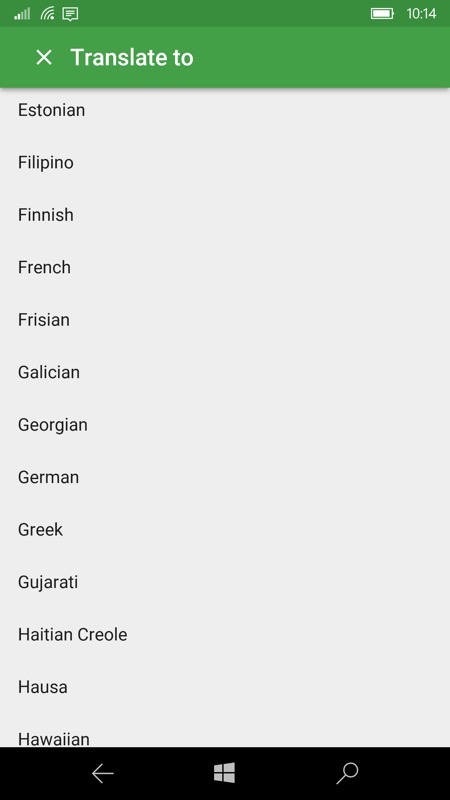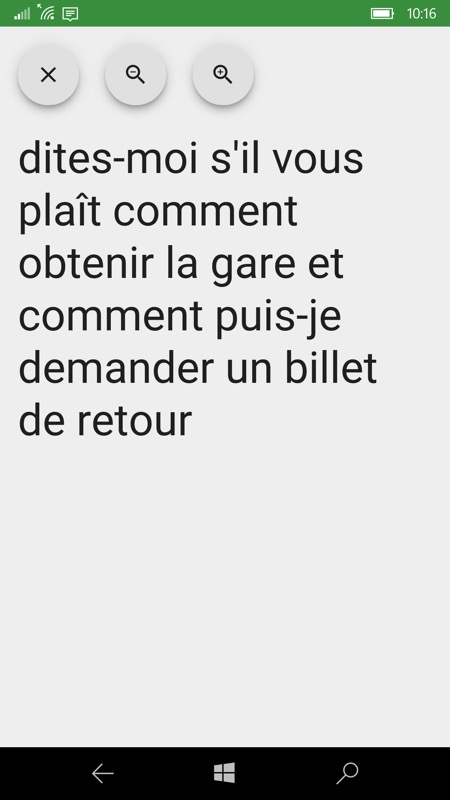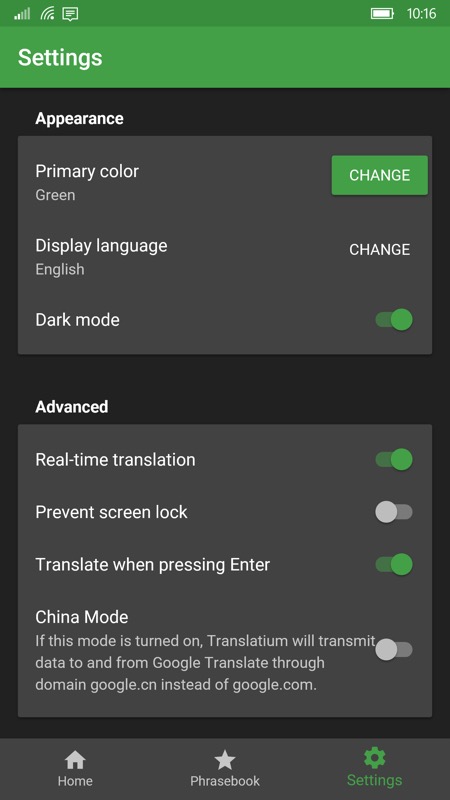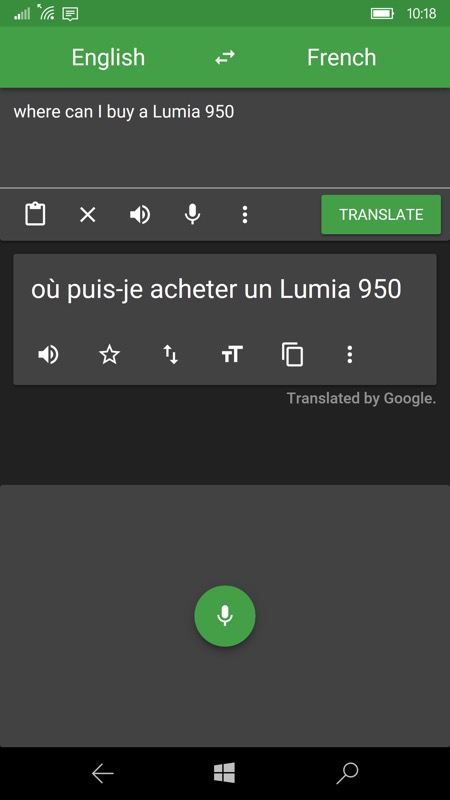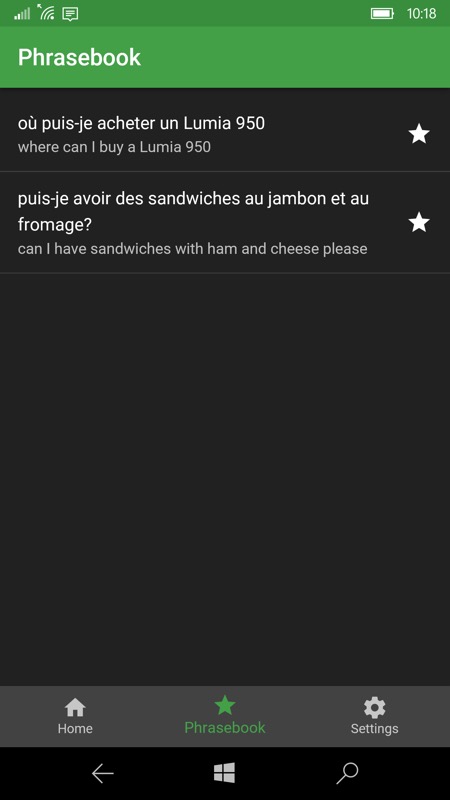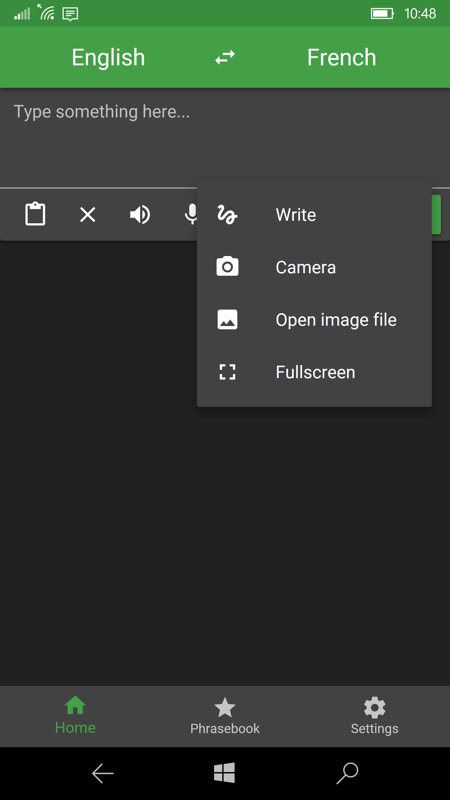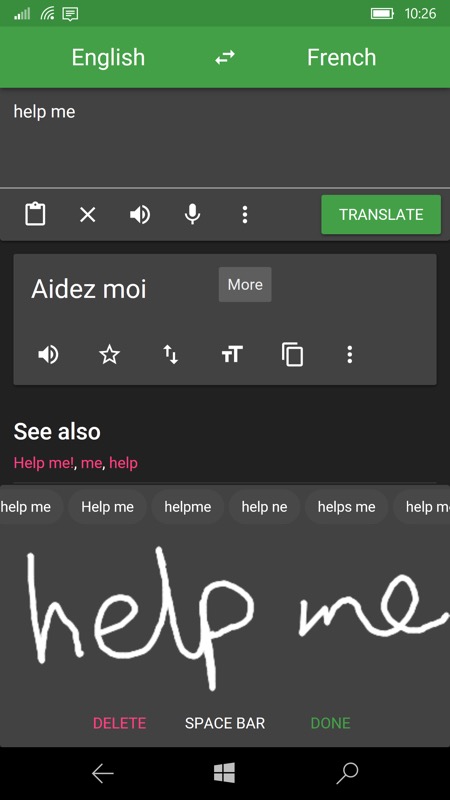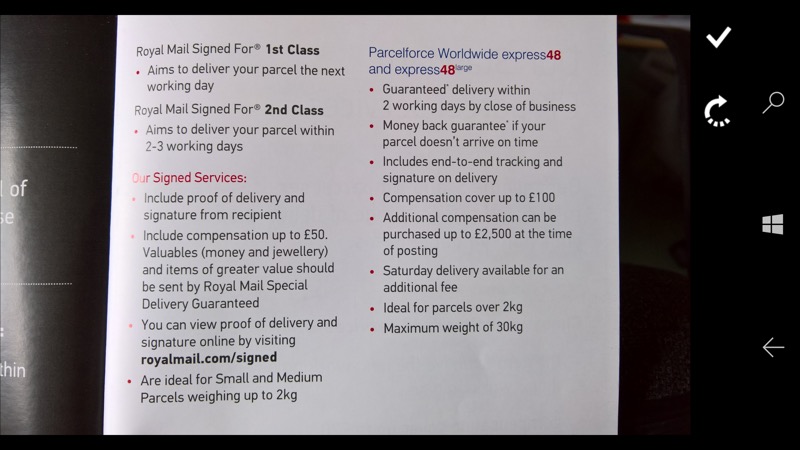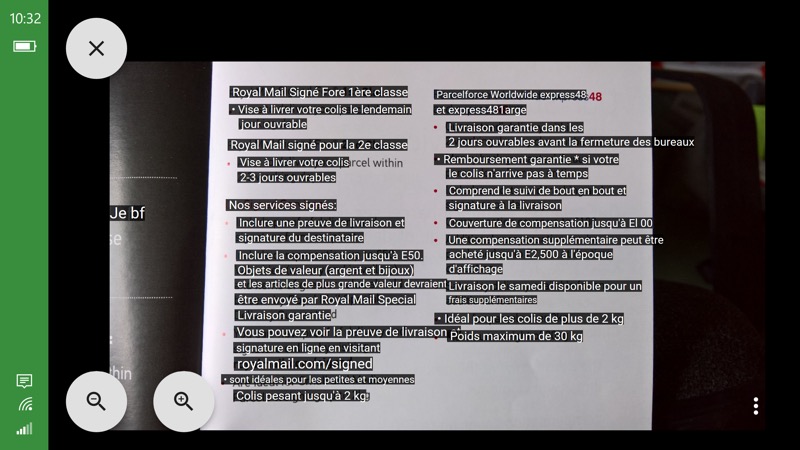 I wonder why the Microsoft translation engine wasn't used throughout here? Maybe the APIs aren't as flexible? Anyway, it doesn't matter to the end user. You can buy Translatium UWP here in the Store, it's £4 but very slickly done. Grab it and buy the developer a beer!