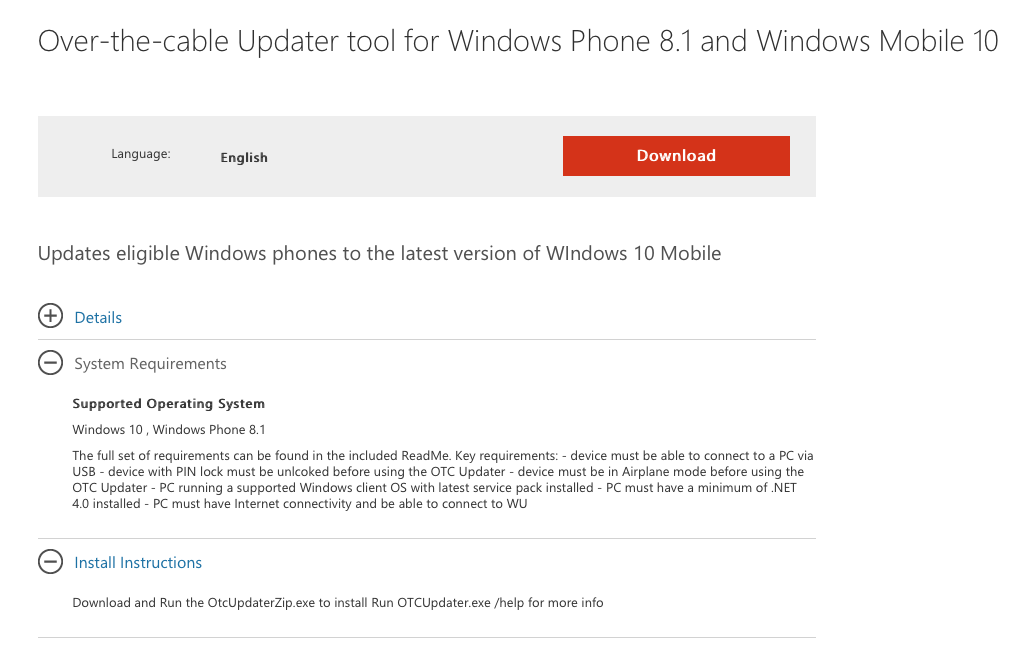 All rather confusing having the two tools to do similar jobs, Microsoft, but hey... Essentially WDRT takes you back to true factory conditions, while the OTC Updater does that plus it is supposed to grab all the updates since (including 8.1 to Windows 10 Mobile if appropriate), deliver them to the phone and then you just sit back and wait.

In theory. I tried this with a Lumia 735 with Windows Phone 8.1 and OtcUpdater correctly connected and delivered Windows 10 Mobile to it - but only build 10586, with no hint of the build 14393 it should be on. To be honest, I'd have been surprised if this had worked all the way to the latter in one go - that's expecting too much, surely?
Anyway, the OtcUpdater tool did manage to update the Lumia 735 to W10M with only very minimal interaction needed on the phone, so that's something.
A tool to be aware of, but it's not exactly magical.