You may well say "I've had working To-do sync for ages!", in which case good for you. You may well say "It still doesn't sync for me!", in which case I sympathise, but clearly Microsoft is fiddling with all this at the application and service level and there's also clearly a bit of a tested rollout going on. So be patient and it will come.
In the meantime, to-dos sync perfectly (and automatically) now between phone and desktop/Surface/laptop: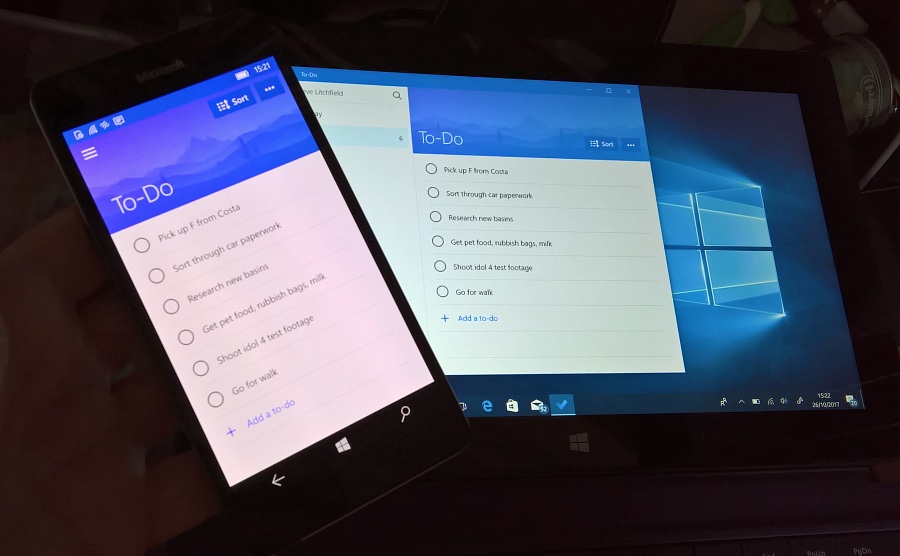 I have no idea why it's taken this long (months) for Microsoft to get this working, given their software expertise. Oh well. As ever, data points welcome, but I for one am now happy and can start using the system properly, in the knowledge that I can enter or check off a to-do from any of my Microsoft account-signed-in devices.
There's still plenty of work to do, of course. A link back from To-Do to Outlook Calendar, proper integration of deadlines back into the latter, support for more than one Microsoft account, a proper hierarchical structure, and so on.